All the tourists have Switzerland as a destination on their bucket list, be it by following the best travel enthusiasts or a couple who is planning for a honeymoon. Europe is indeed worth visiting as a touristic destination, moreover, Switzerland stands separate as a destination. There are various things to do in Switzerland, from enjoying the Cable car ride to travelling in the Panoramic views with the Euro Rails. There are a lot of things to do in Europe, whereas Switzerland is a noteworthy pinnacle.
Europe is a worth visiting destination and can be visited based on the contingent season you prefer, it gives you peers of freezing to hot sunny days as well but, for sure it won't be as hot as a furnace. Europe is a blend of multiple experiences in different beautiful locations, Switzerland can be considered a major destination if you are planning for any vacations to Europe. The best time would vary based on the preferences on your bucket list. And the ideal time to visit Europe is from May, June September if you are planning it for a pocket-friendly vacation, or else between May to September you have various options by selecting the combinations of different parts of Europe.
Switzerland Tour Package Starting @ ₹89,412
Pickyourtrail.com/packages/switzerland
Best time to visit Europe based on the places you prefer to go,
i) Historic Sites: Europe is loaded with noteworthy archaeological remains and eminent places like, Roman Colosseum, Effiel Tower, Stonehedge and Acropolis to name a few. There are numerous places to visit if you are looking for archaeological sites of historic importance. Generally, it's the solo tourist who prefers travelling to the archaeological sites, and the ruins of the Ancient Times, the best time to visit would be either May-June or Mid-September or end might be perfect.
ii)Beaches: Europe as a destination is fulfilled with all the different experiences, and also well known for its best beaches. Taking a sunbath or just swim in the ocean it is the best time to spend at the beach. If you are looking to visit beached in Europe then the best time would be late June through September where the climate is frequently ideal, the water is warm and best for a cheap vacation.
iii) Skiing: Who doesn't love gliding in the snow? the best way to enjoy your adventure in Europe is by adding Skiiing to your bucket list. And moreover coming to Europe and not skiing is not fair, you can visit Europe in the month of November to April if you are planning for skiing, and not in the peak season like Christmas or New Year or Easter Since you might not get the best offers.
iv)Best time to visit Europe to experience the best weather:
Northern Nations like Iceland, Sweden and Norway, July and August is the best time to visit.
The mainland of Europe you can visit in the months of Mid-May to Mid-September.
Eastern Nations the best time is from, July and August.
Get ready to buckle up with the most exciting things you Should be doing if you are planning to travel to Switzerland.
Top 5 Things to do in Switzerland
1.) Mount Titlis Cable Car Ride
2.)Interlaken Paragliding
3.)Geneva Cruise Sightseeing
4.) Tour de Rhine Falls
5.) Cable car Ride in Matterhorn
1.) Mount Titlis Cable Car Ride
Visit the Winter wonderland of Mount Titlis year-round in the cable car, which is an 8 seater automated cable car which takes you up to the top of Mount Titlis. It takes you up from Valley Station in Engelberg directly to the stand station. The cable car is also known as Gandola and this is the worlds first ever revolving cable car, the TITLIS ROTAIR Gandola, to the summit station, enjoying panoramic views of the Swiss Alps along the way which is the must-see as in the destination. This activity should be considered in your vacation package for sure whenever you plan for a vacation to Europe.
2.) Interlaken Paragliding
If you are an adventure Enthusiast then paragliding in Interlaken should be a must-visit destination. Interlaken is not only famous for paragliding but, many of the excursions start off from here. you can be prepared to challenge yourself for being a part of such a scenic activity. You can click the bird-eye views through your image capturing devices and later show them off to your friends and relatives. Just you need is an Adrenaline rush and the will to take off for the breathtaking journey to have a memorable experience of the paradise of the stunning Landscapes.
3.) Geneva Cruise Sightseeing
When it comes to sightseeing, what else is would be better than taking a cruise and sailing off to explore the charm and beautiful destinations of Geneva city. The city has beautiful Monuments, landmarks and as well as beautiful structures. The main places which anyone who has travelled would suggest you would be, the Pierres du Niton, Mont-Blanc Mountain, Jet d'eau Fountain and the one and only UN headquarter. You can enjoy your sightseeing by hiring a multilingual guide who can help you with the assistance of what to do and where to go and other guidelines. The whole seeing varies but if you take a Cruise it might take around 2-3 hrs, with the above-mentioned destinations in your travel Vacation Package.
4.) Tour de Rhine Falls
Rhine Falls is a beautiful scenic waterfall with mesmerising views of the water body. This destination can be considered for the family as well as a group of friends or even solo travellers. The best part is you can have a peaceful time relaxing your body with this beautiful waterfall, with the scenic landscape. Travelling from Zurich this the nearest and must Visit Destination, to travel in the month of May. since the water in the lake formed due to the waterfall melts down with the rising sunny days, when you travel in the month of May the Maximum temperature there will be 15 degrees which ideal for any tourists. This tour operates every day between April to September and in the starting weeks of October. You can get this activity for having the best vacation in Europe.
5.) Cable car Ride in Matterhorn
Cable car rides as always special in every destination, but this iconic Cable car Ride in Matterhorn has its own special experience. When you move up the panoramic views gives you the best experiences to add to your beautiful memories. Moreover, Matterhorn is one of the highest mountain stations.
You can climb up to the Matterhorn Glacier once you have reached the destination, which is a 10 Mins walk for an adventure enthusiast, whereas might take some time to climb if you are travelling with your family the best thing is you get a 360-degree view over the highest peak of the glacier and look around the beautiful snowfields all around.
Europe Tour Package Starting @ ₹ 48,268
Pickyourtrail.com/packages/europe
Want to buckle up with this in your Itinerary?
Here is how you have it! The best things to do for all the Adventure and sightseeing activities in Switzerland; now it is handpicked for you. Planning your vacation soon? well, don't forget to log onto Pickyourtrail.com and check out some of the best Switzerland travel packages. All through your travel vacation plans might have gone on halt due to the pandemic spread all over, you can have a look over this all-season guide to Switzerland.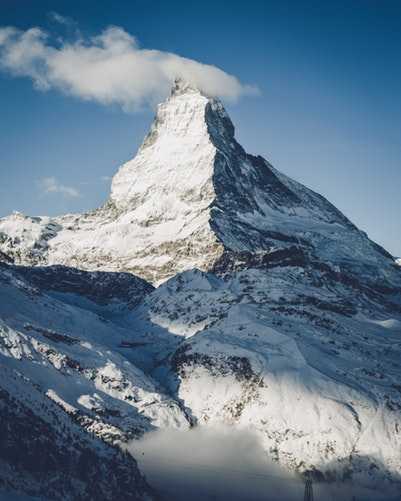 Stunning 9 Days Only Switzerland Tour Package
Flights excluded
Hotel accommodation
7 activities
Private transfer
₹ 1,00,420
Starting price/person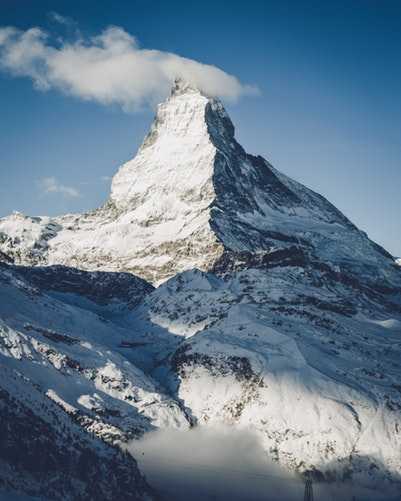 Amazing 8 Nights Switzerland Travel Packages
Flights excluded
2 star accommodations
8 activities
Private transfer
₹ 1,41,691
Starting price/person

12 nights 13 days Switzerland Tour Package
Flights included
Hotel accommodation
9 activities
Private transfer
₹ 1,28,767
Starting price/person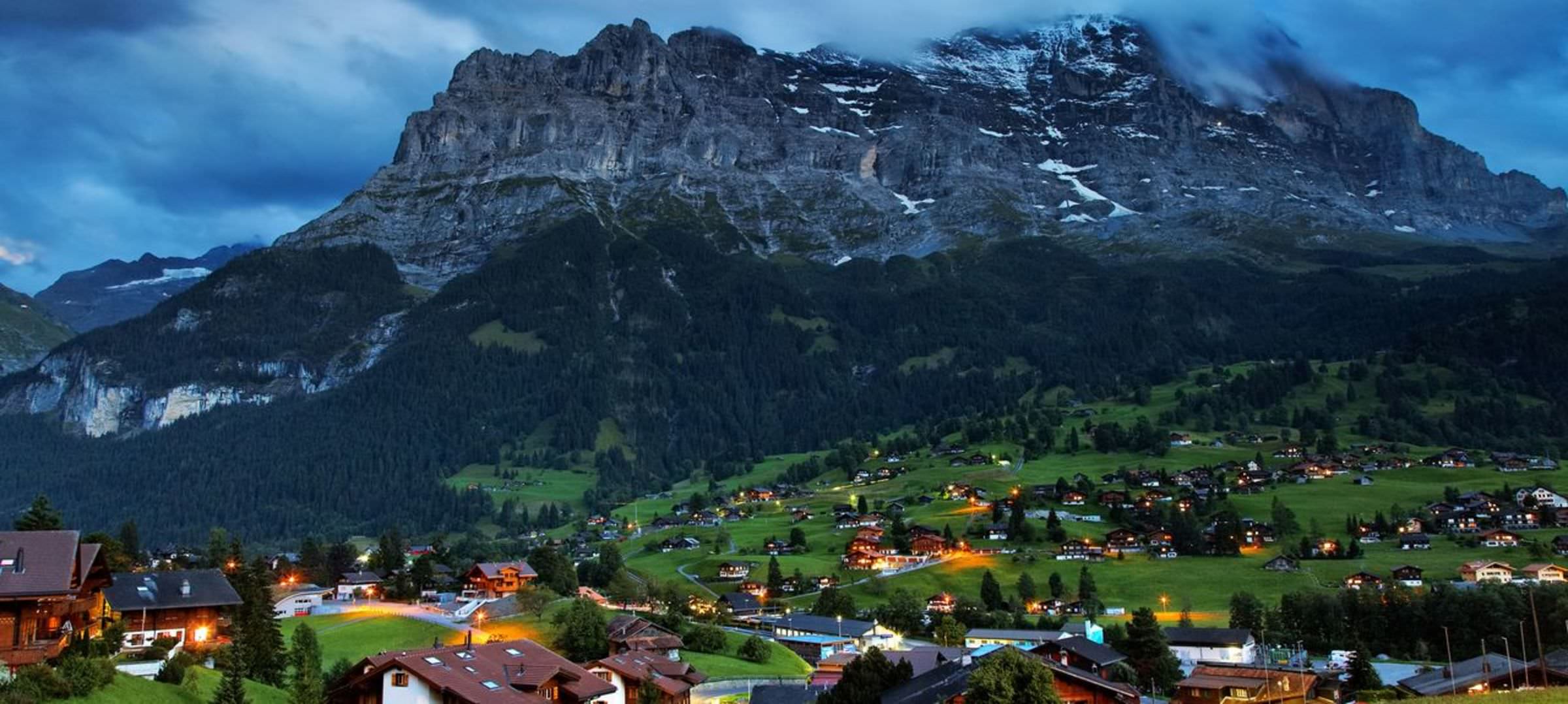 Spectacular 17 day Switzerland Package from India
Flights included
Hotel accommodation
16 activities
Private transfer
₹ 3,10,130
Starting price/person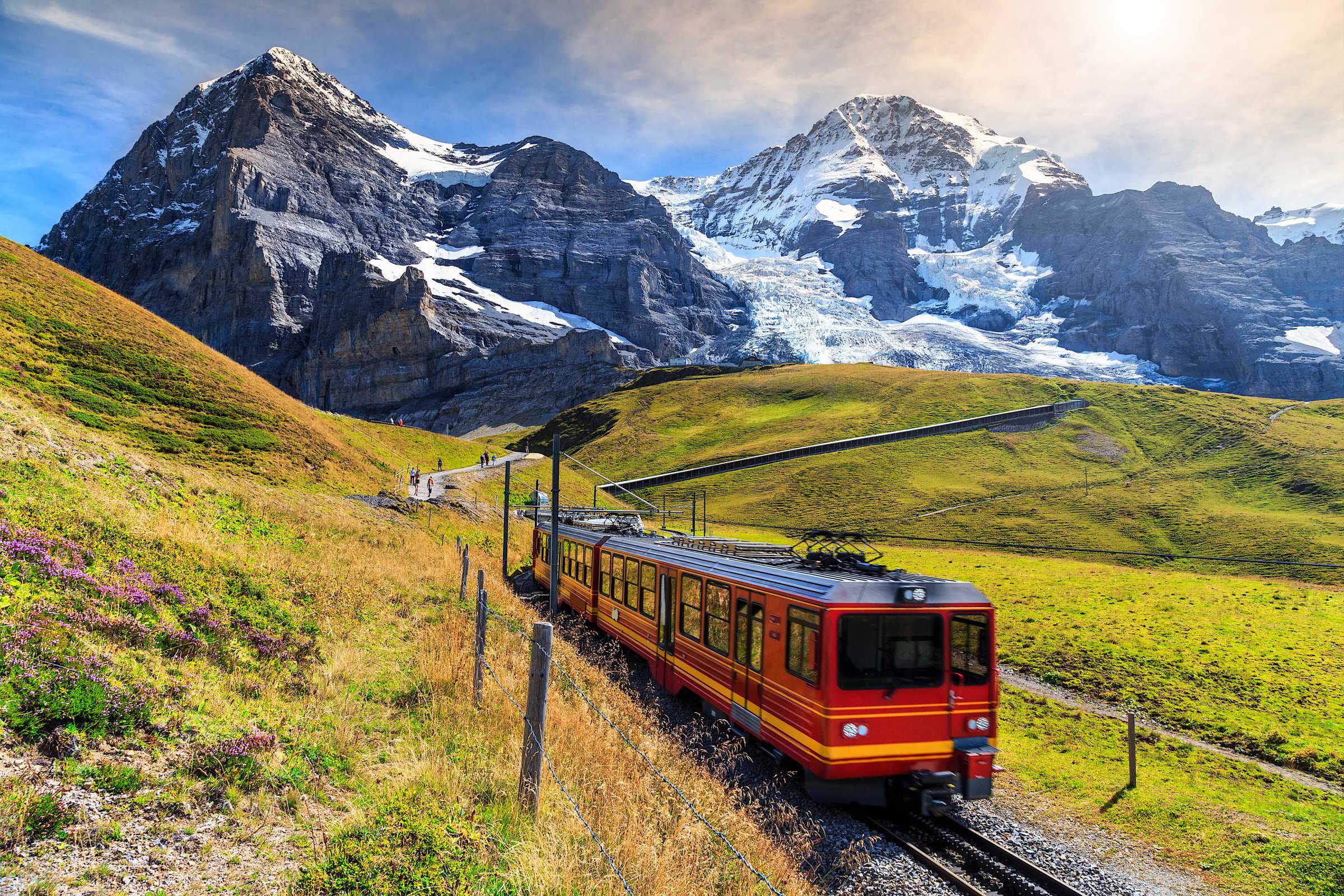 10 nights 11 days Switzerland Tour
Flights included
Hotel accommodation
10 activities
Shared transfer
₹ 1,70,783
Starting price/person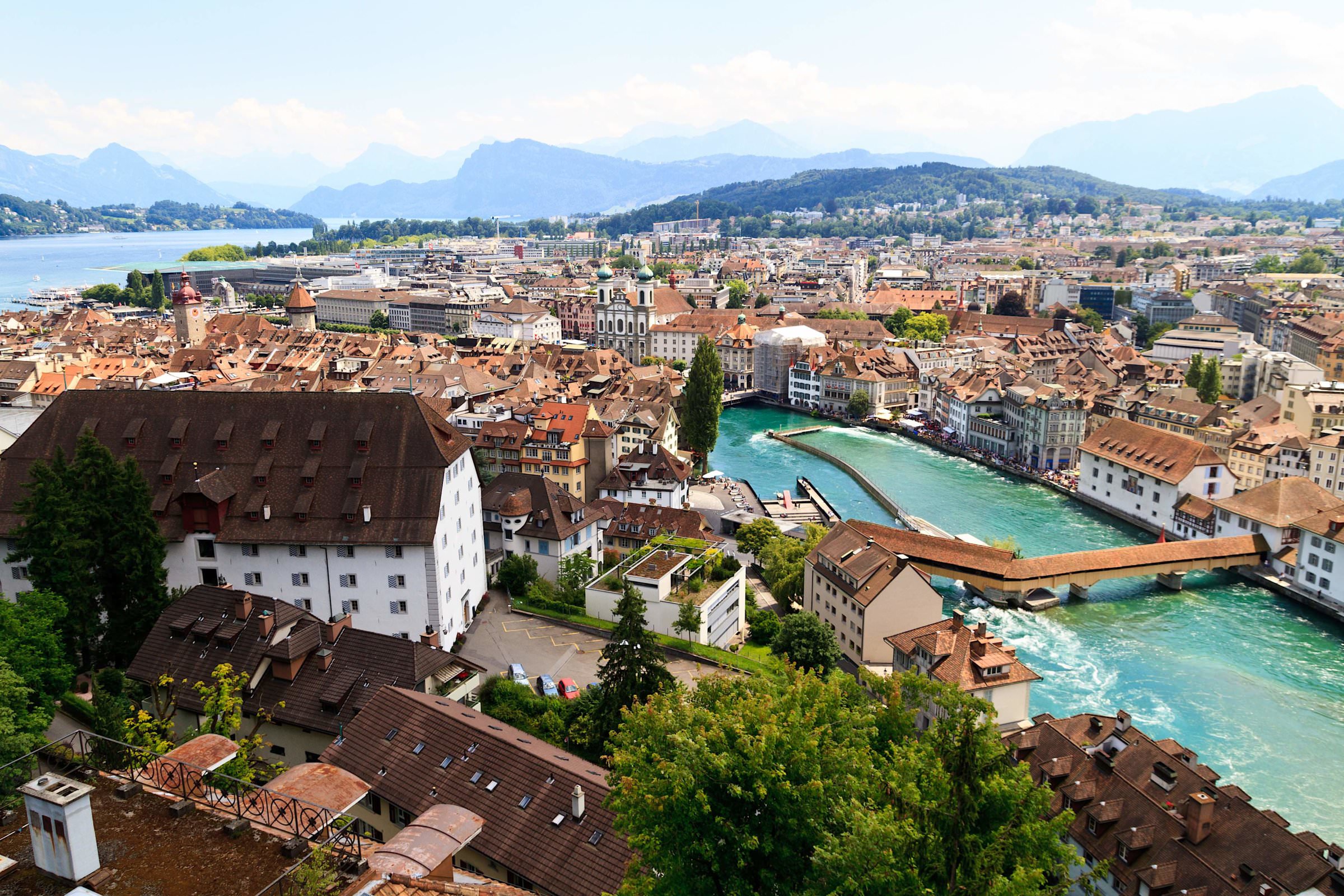 Best Ever 11 day Switzerland Package
Flights excluded
Hotel accommodation
13 activities
Private transfer
₹ 1,53,023
Starting price/person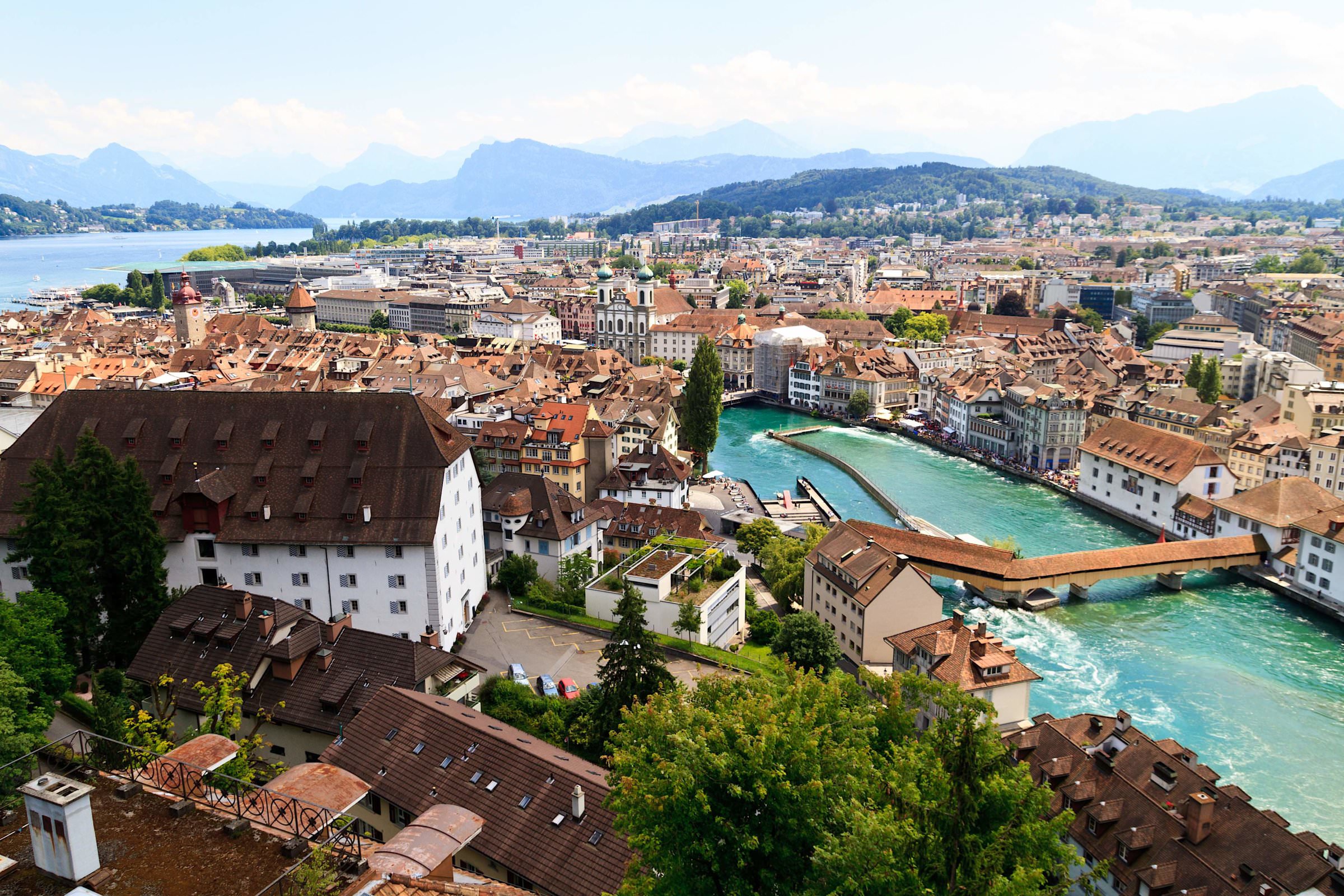 8 nights 9 days Blissful Switzerland Holiday Package for Couple
Flights excluded
2 star accommodations
8 activities
Private transfer
₹ 1,45,213
Starting price/person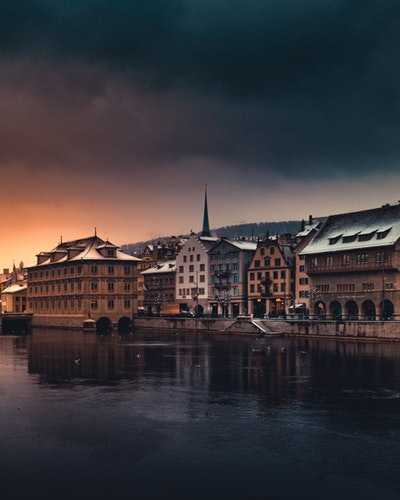 Perfect 7 day Switzerland Trip Package
Flights excluded
2 star accommodations
7 activities
Private transfer
₹ 1,17,982
Starting price/person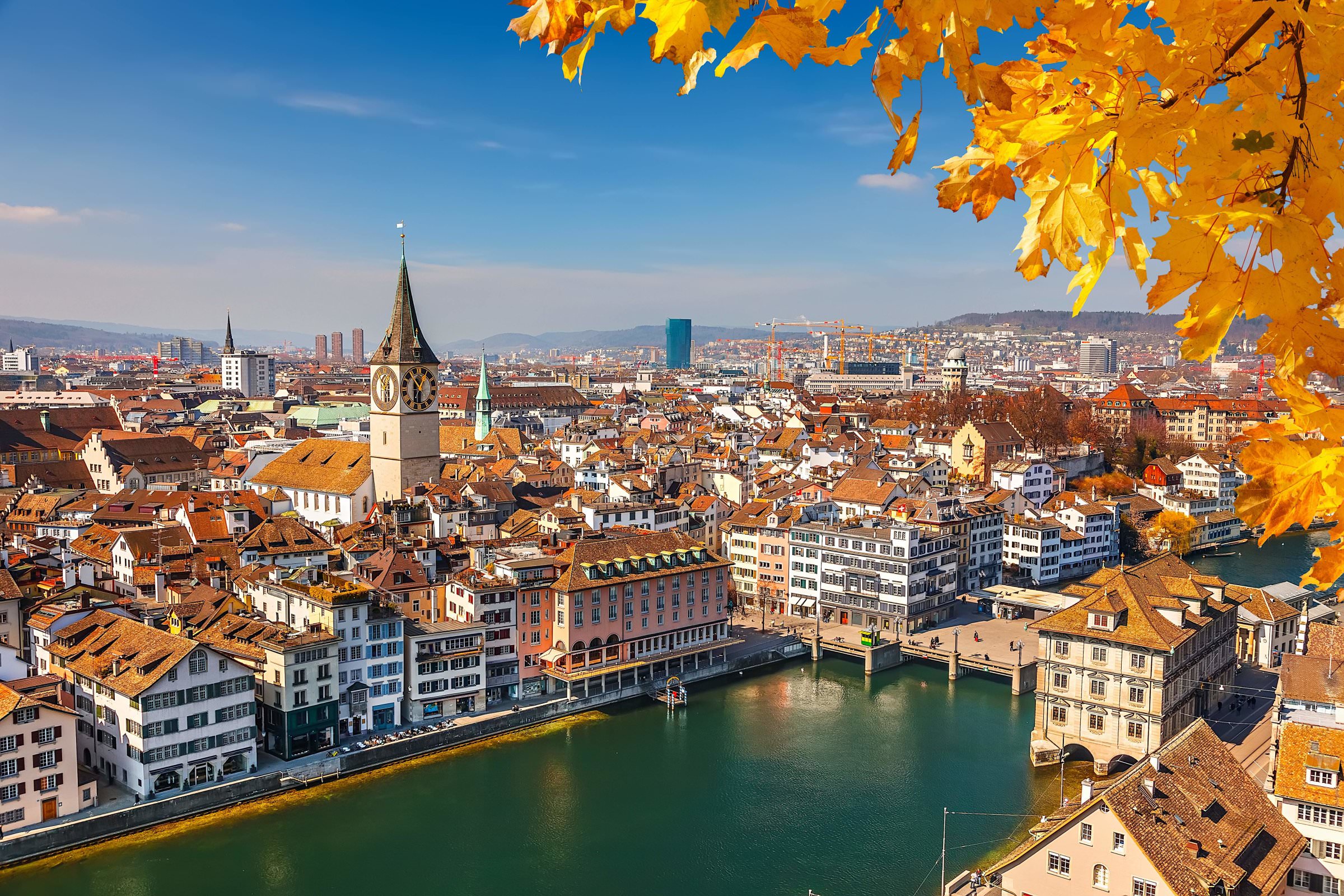 Dreamy 6 Nights Switzerland Tour Package from India
Flights excluded
2 star accommodations
7 activities
Private transfer
₹ 1,17,982
Starting price/person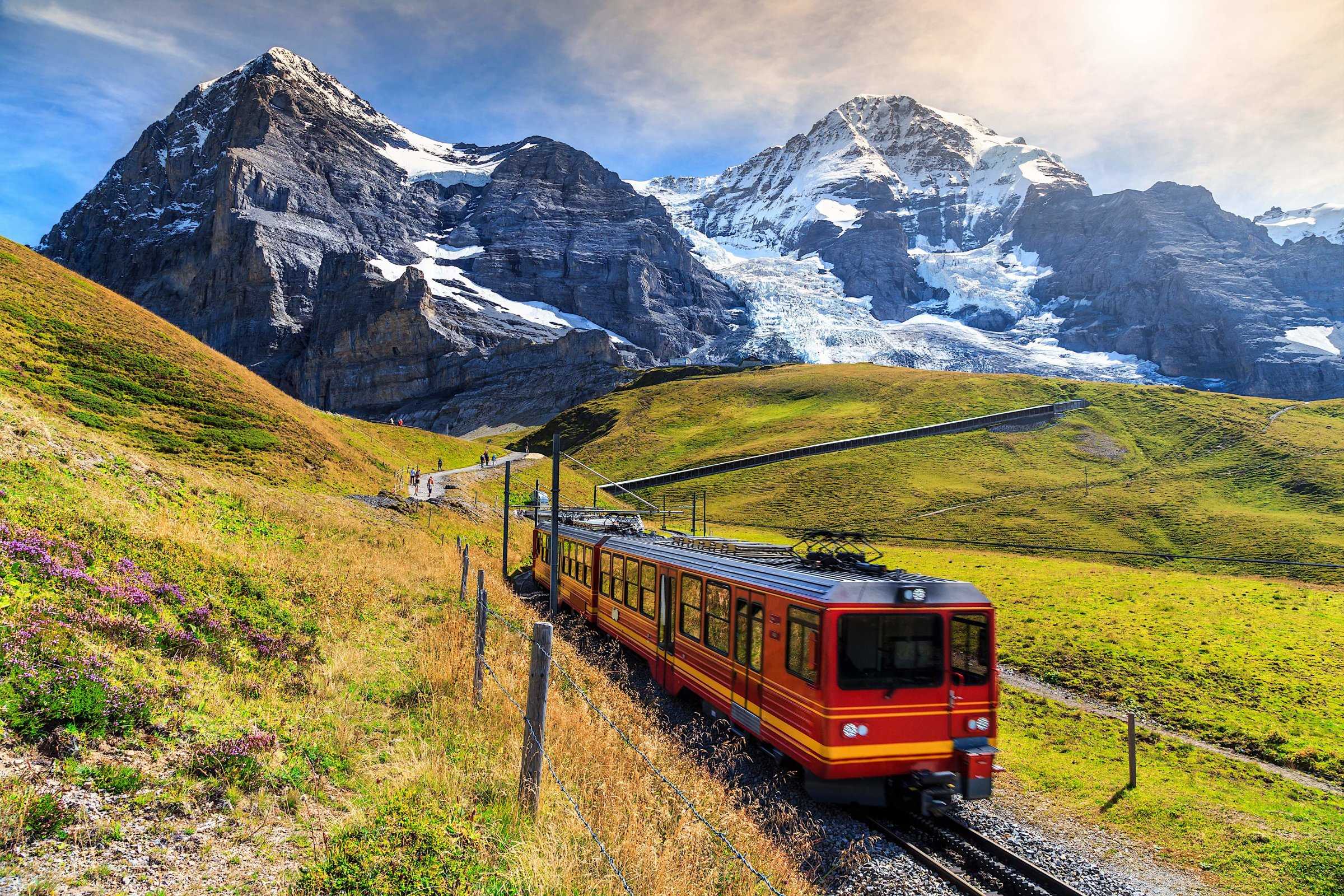 A 7 day feel-good Switzerland Trip from India
Flights excluded
2 star accommodations
6 activities
Private transfer
₹ 1,06,776
Starting price/person