Canopy Hotels by Hilton is a wonderful brand of properties to stay at. With chic, modern amenities, an upscale vibe and a friendly, fun staff, this Hilton brand has spared no expense – including in the bedding department. And today, the same type of mattress used in their hyper comfy beds is on sale for a staggering 45% off.
We've written about hotel beds, pillows and sheets before and whenever we can, we try to identify for our readers what bedding is used in a particular hotel brand and where to buy it. The Canopy brand is a newer family of properties in the Hilton portfolio of hotels, and they've partnered with Serta for much of their bedding – including their mattress.
Serta Perfect Sleeper Plush Pillow Top Mattress from Wayfair – 45% off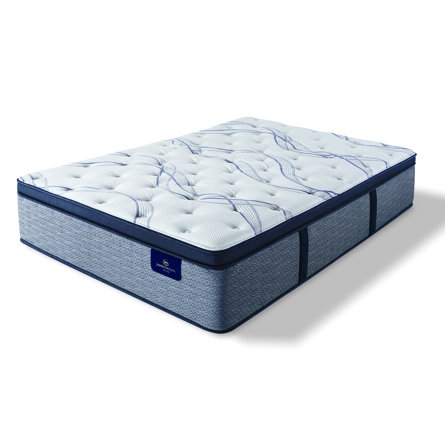 See Wayfair Discount & Price
Compare Prices at: Macy's, Sam's Club
The actual mattress used in the Canopy Brands is a Serta Perfect Sleeper Plush Pillow Top Mattress made exclusively for Canopy (see picture, below from our recent stay), however, the same type of mattress can be purchased from a variety of retailers including Wayfair and it's in the middle of a great Black Friday sale where it's discounted 45%.
The mattress is stunningly comfortable and offers a delightful night of sleep. Canopy has truly made a brilliant move in partnering with Serta to bring this specific mattress to their properties and guests love it.
Be sure to check out our other hotel related bedding buying guides including:
Affiliate Disclosure: As an Amazon Associate I earn from qualifying purchases. I may also earn commissions from other affiliate programs as applicable.