Thailand in August is just as beautiful as ever. You can expect some monsoonal weather during the months of August. You can expect some heavy rainfall, especially in Koh Chang. But that doesn't make it a bad time to visit neither is it going to deter any of your excitement. While it's right in the middle of the wet season, the temperatures generally stay warm. This extra precipitation only increases the beauty of the countryside with the lush green plants and foliage. Another better reason to travel is, this rain deters many travellers from coming, and as a result, you'll have lots of regions all to yourself!
Weather in Thailand during August
The temperatures remain mostly hot throughout country in Thailand, albeit not as high as they are during the hottest months of March and April. Even the nights are pretty warm ranging at about 75 to 77 Fahrenheit. The rainiest part of the country is towards the north in cities like Chiang Mai has an average of about 21 rainy days during the rainiest month. The Kra Isthmus beaches are comparatively wetter even though receiving lesser precipitation overall. The central region of Thailand and Bangkok remain the driest with around 15 days of rain in the month of August.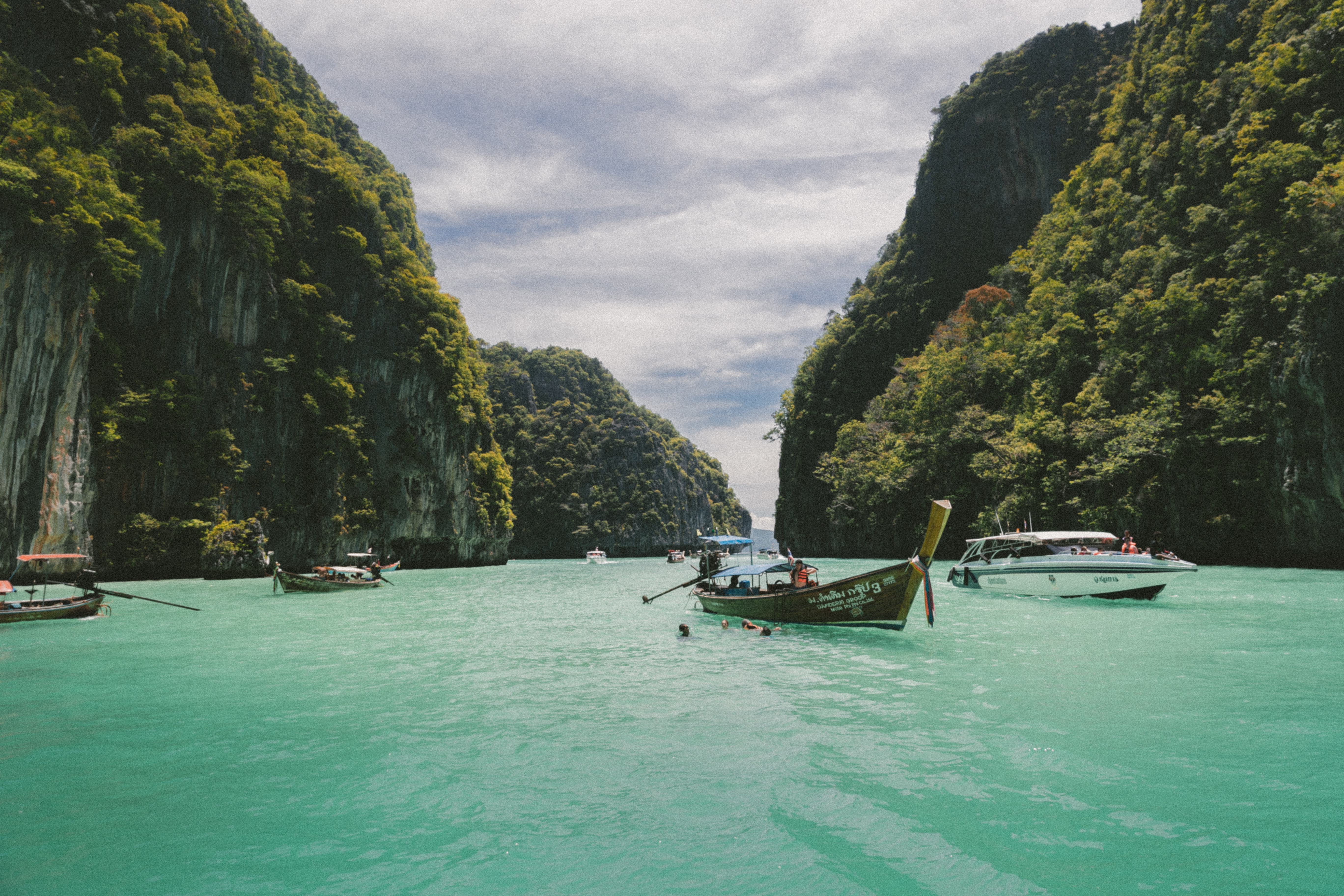 There maybe times where there is intense downpour with lightning and thunder with the potential to flood the area. That being said, these are however extreme situations and are not common. The rains are generally around the afternoon times and doesn't last long. Even with the heavy rains, it quickly passes, and will pose no threat to your plans.
Crowds & Costs
If you are someone who doesn't hate the rain, August can be one of the best times to visit Thailand even with the sporadic raining. The costs are comparatively low. The crowds are pretty much seen nowhere especially in the northern and coastal Thailand. The hot tourist locations in Bangkok are a little crowded but definitely not as much as during the peak seasons.
Thailand Tour Package Starting @ ₹ 20,990
Pickyourtrail.com/packages/thailand
Almost all the costs see price drop. Hotels go as far as 50% off on room prices but most of them have pretty great off-season deals. Even the activities have good deals on them. With the crowds being less, the group tours are less crowded. Thereby, alleviating you from all the time constraints. You can peacefully explore the places at your own pace and have more time with the guide.
Also read: 5 Offbeat Places to Visit in Thailand in 2021
Where to go?
One of the best places to go in Thailand during the month of August will be Bangkok. The capital city, which mostly relies on food, nightlife, museums or temples, isn't really affected by the weather. Most of these tours are indoors. So it wouldn't really matter if it's raining or not. And even if it does rain, it makes the air less smoggy and therefore making it pleasurable on the whole.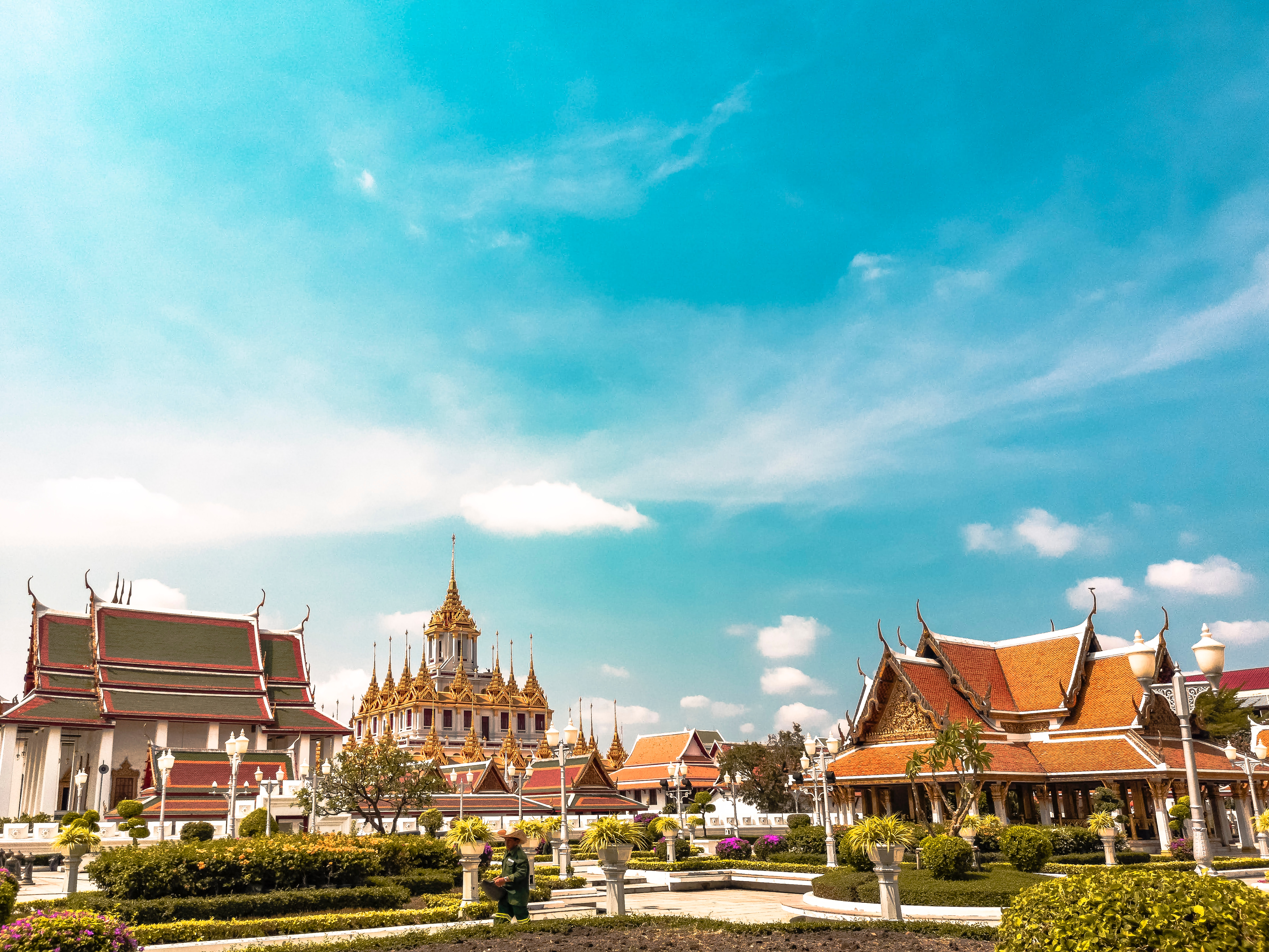 The southern peninsula is also a good option to visit provided you check beforehand for cautions and warnings regarding the weather. The coastal part are generally wet, but then the rains are mostly limited to the afternoons. Mornings are warm with the sun shining, making it a perfect time to relax on the beach. The hotels and resorts offer rooms at discounted prices. This makes staying at fancy resorts viable. And these hotels often have a myriad of indoor activities to do!
Thailand Tour Package Starting @ ₹ 20,990
Pickyourtrail.com/packages/thailand
The northern Thailand can also be a great option depending upon what you are looking for. If you are some one who loves nature and you don't mind a little dampness, then you should really check this out. Though the northern part is the wettest at this point of the year, this adds to the lush green of the plants and foliage, making it more beautiful than ever. If the image of green jungles are making your dopamine levels high, then grab your gear and get going! With many people choosing not to get here because the rains, it's scarcely crowded. And that's a big plus!
Places to visit in Thailand during August
Wat Pho, in Bangkok, offers a view into the local traditions and history of the country. These buddha towers go up to 50 ft high and up to 150 ft long, which symbolises the holy figure's entrance into nirvana. The Grand palace is another major tourist site where majority of the former Thai kings and royals lived for centuries. If food interests you, you should try the Thonglor or the Sathorn districts which offer a great variety of restaurants and bars.
If you feel adventurous and want to head out to the northern Thailand, try visiting the Elephant Valley in Chiang Rai. Or, trek to the Doi Suthep temple for taking in some beautiful views of Chiang Mai. You can also walk through the Ban Santichon Chinese Village or soak in Pai Hot Springs.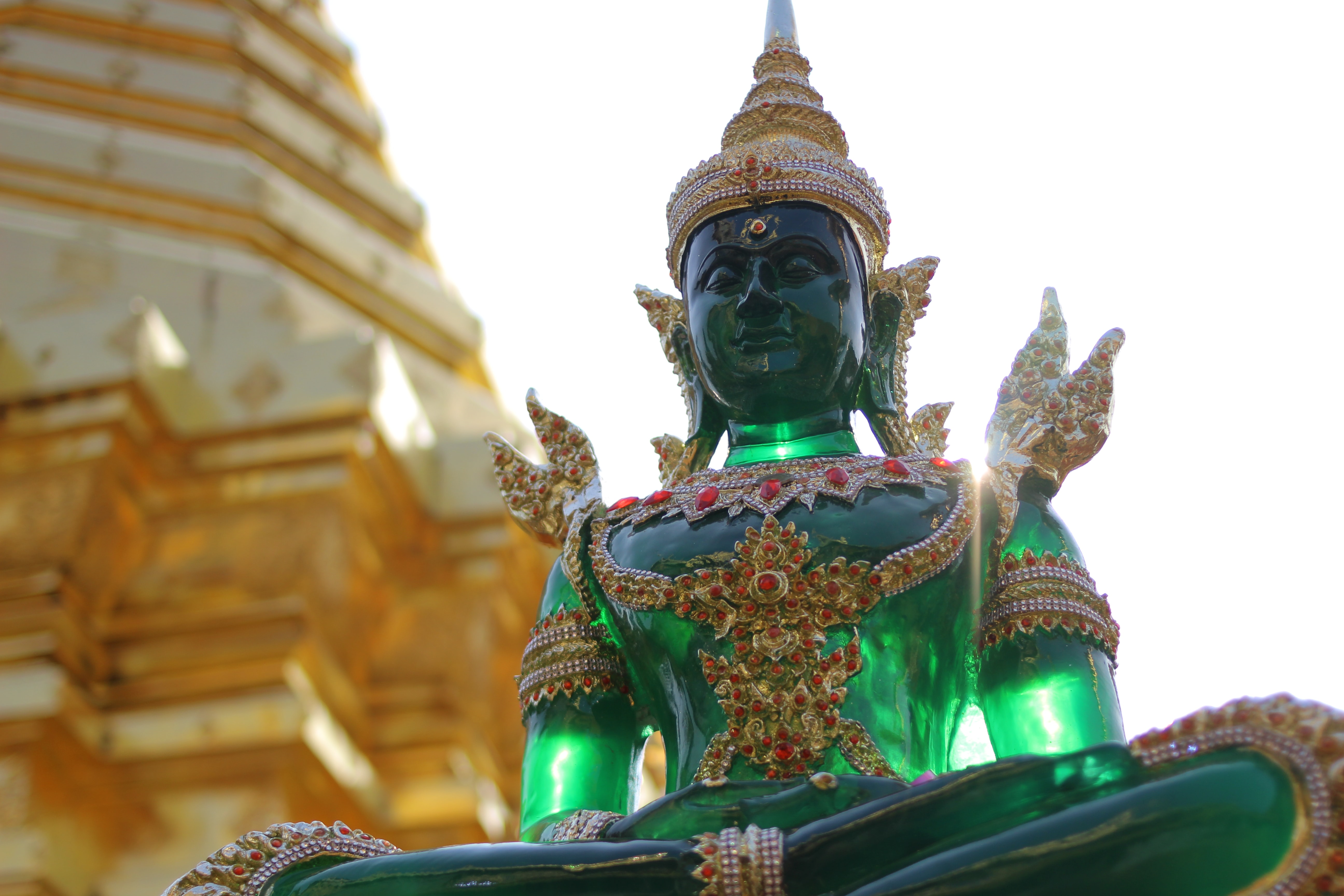 On Eastern Thailand, you can check out Koh Samui and Hua Hin which are known to be one of the best places for water activities. You can access the best snorkelling, scuba diving, surfing and kayaking. And if it rains, you can head out to a luxurious spa for a massage or a cooking class in the Samui Institute of Thai Culinary Arts or the Koh Samui Smiley Cook.
And finally, heading towards the southern coasts of Thailand in August, you can check out Phang Nga Bay near Phuket or take a tour of the Phi Phi Island. Another interesting addition can be the fishing village of Ban Samchong and the serene beaches of Khao Lak.
Thailand Tour Package Starting @ ₹ 20,990
Pickyourtrail.com/packages/thailand
5 Top Places to Visit in Thailand in August
Koh Samui
This beach location with it's romantic vibe, luxurious resorts and crystal clear waters make it stand apart. And the lack of rainfall during the monsoon makes it a safe location to reach too. This good weather provides favourable conditions for water activities fro both children and adults alike.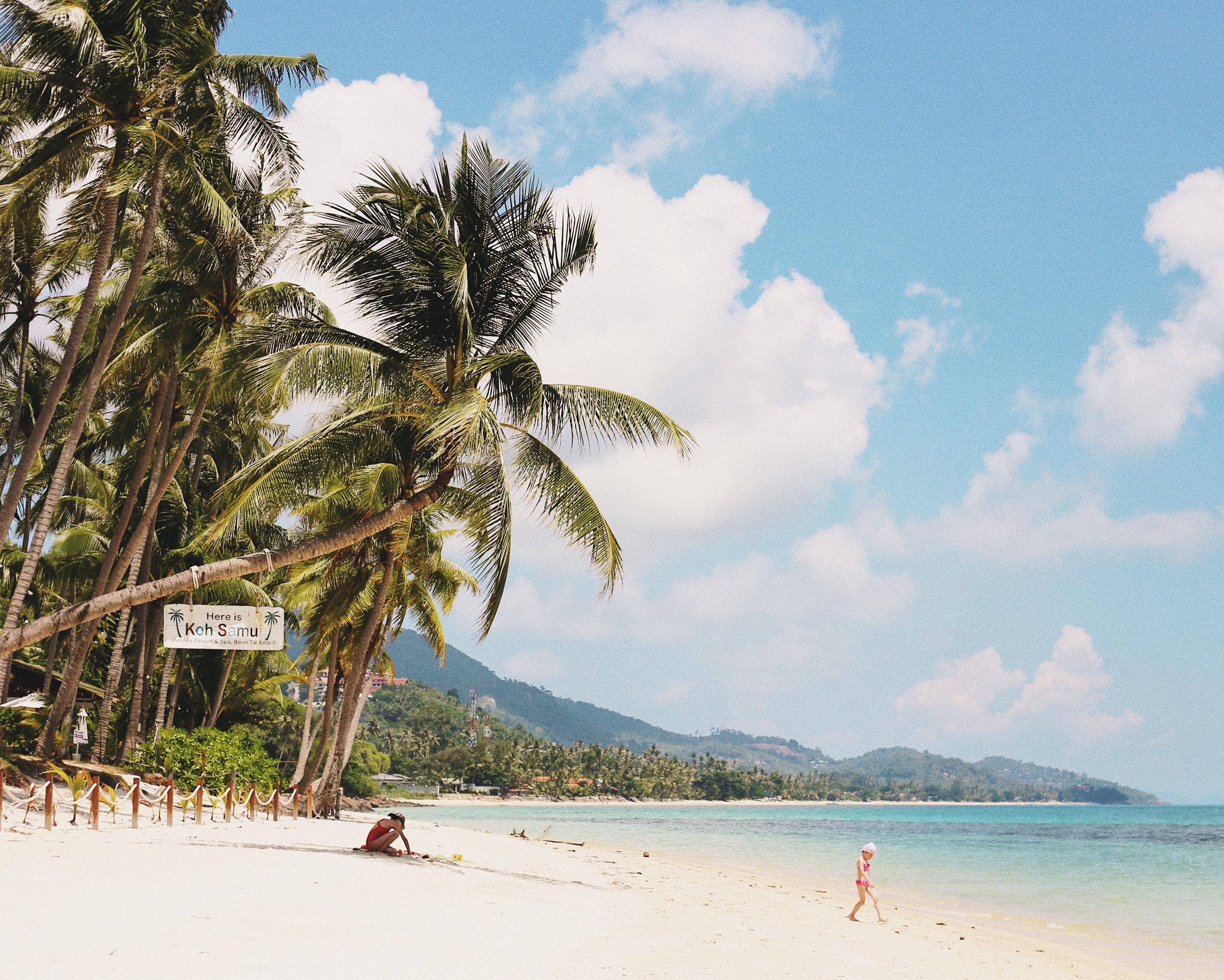 Hua Hin
Hua Hin is located roughly about 195 kms from Bangkok. The beaches at Hua Hin are long with soft, white sand. This location is between green hills on one side and the blue ocean on the other. You can visit the Khao Sam Roi Yot National Park which is the first coastal natural park in Thailand with a primitive beach and a variety of flora. Another place of interest is the Khao Wang Palace which is built on a mountain.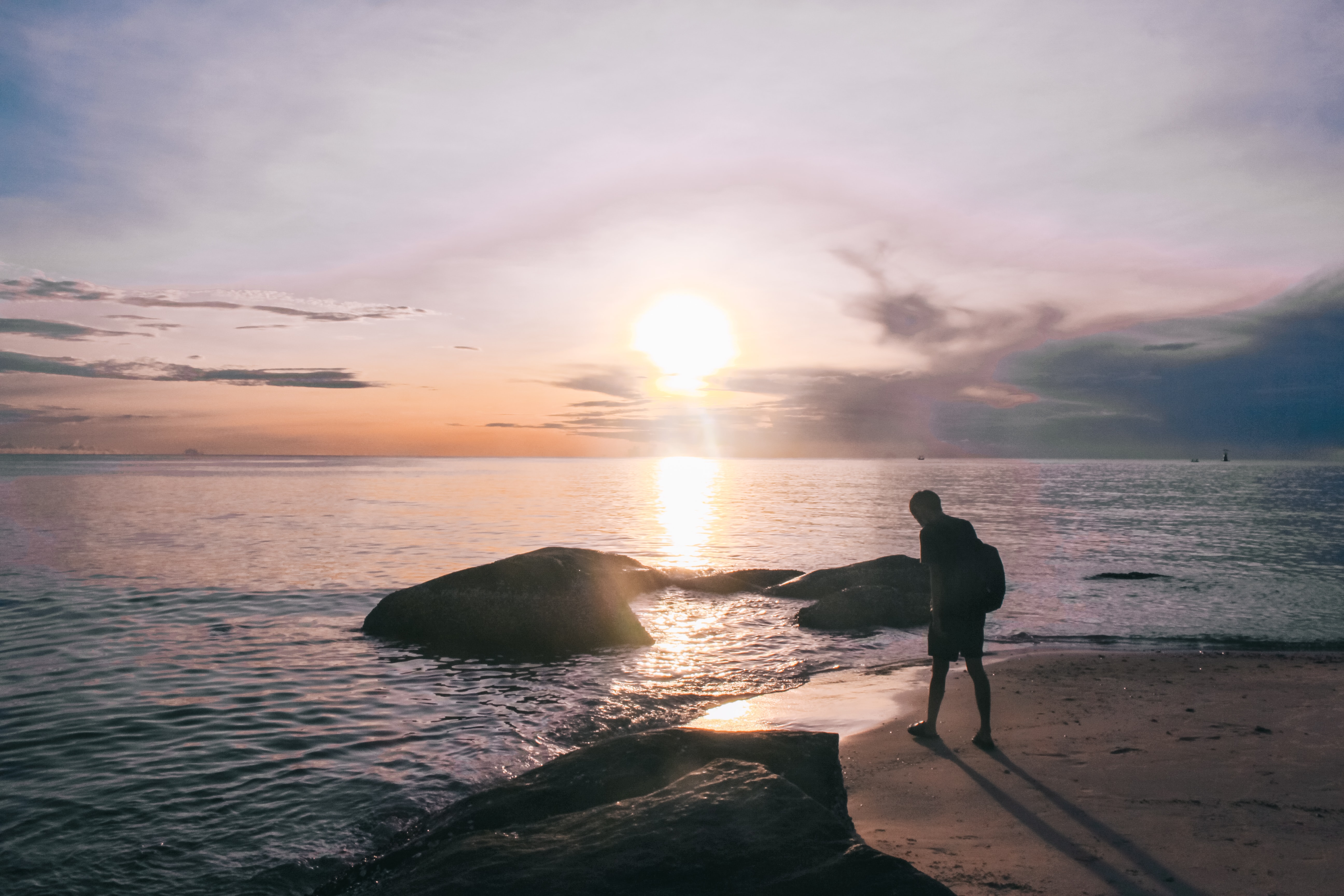 Koh Phangan
Koh Phangan is 15 km to the north of Koh Samui. This location is famous for its full moon party on Hat Rin beach. On full moon night each month, EDM fans from all around the globe gather here. They paint colorful designs on themselves and party all the night. This beach is also the busiest area on the island with all of its restobars and shops.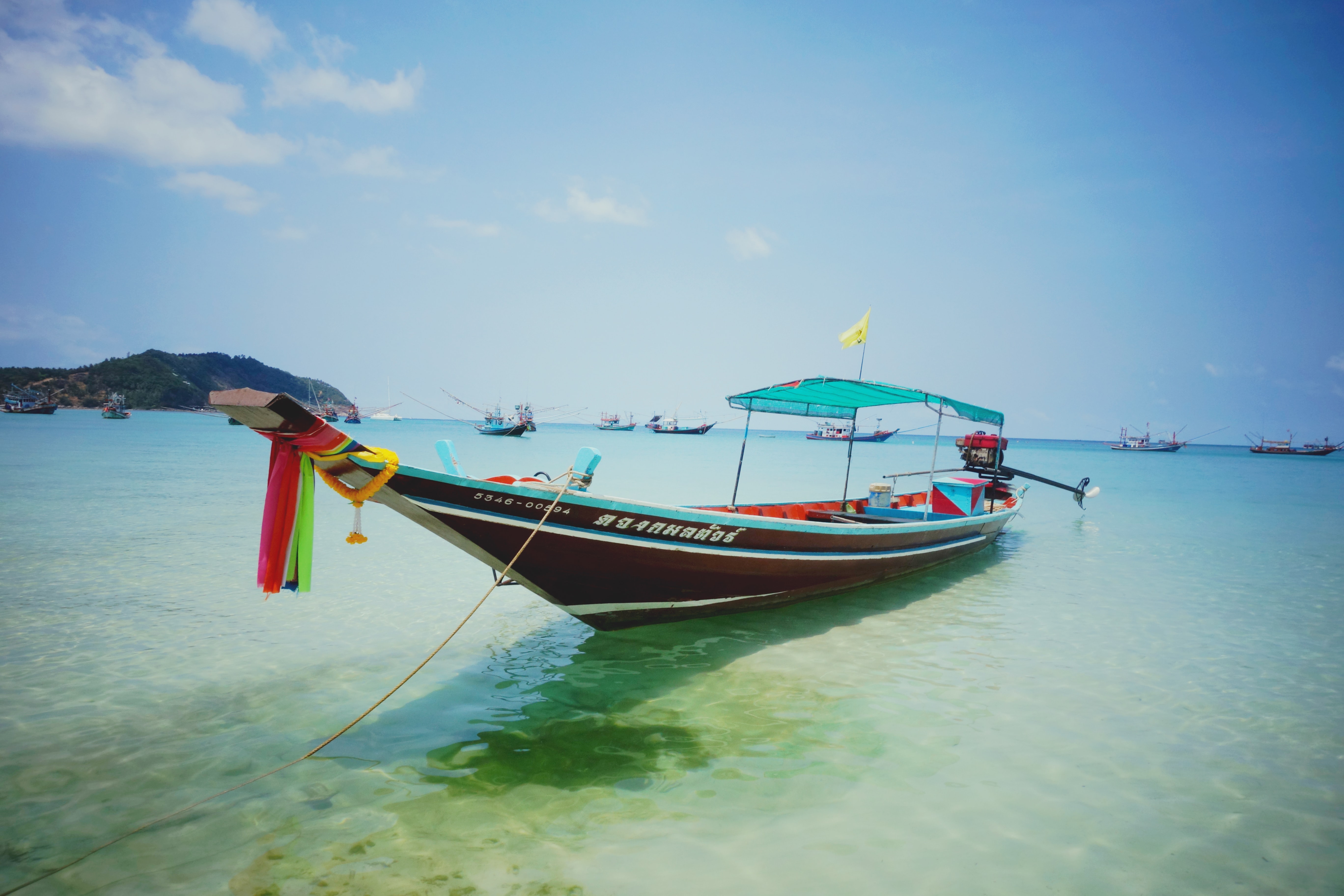 Also Read: 9 Best Places to Visit in Thailand on Your Thailand Trip in 2021
Pattaya
This is probably the most popularly known location in this list. And it is also one of the best destination choices in August. The Ripley's Believe it or not! Museum is one of the most bizarre and one of the best places to see with all its unique and strange collections. The Sanctuary of Truth is an all-wood temple which is a spectacular to see with astonishing wood-carvings. Pattaya also has many beaches with exciting water sports and restaurants.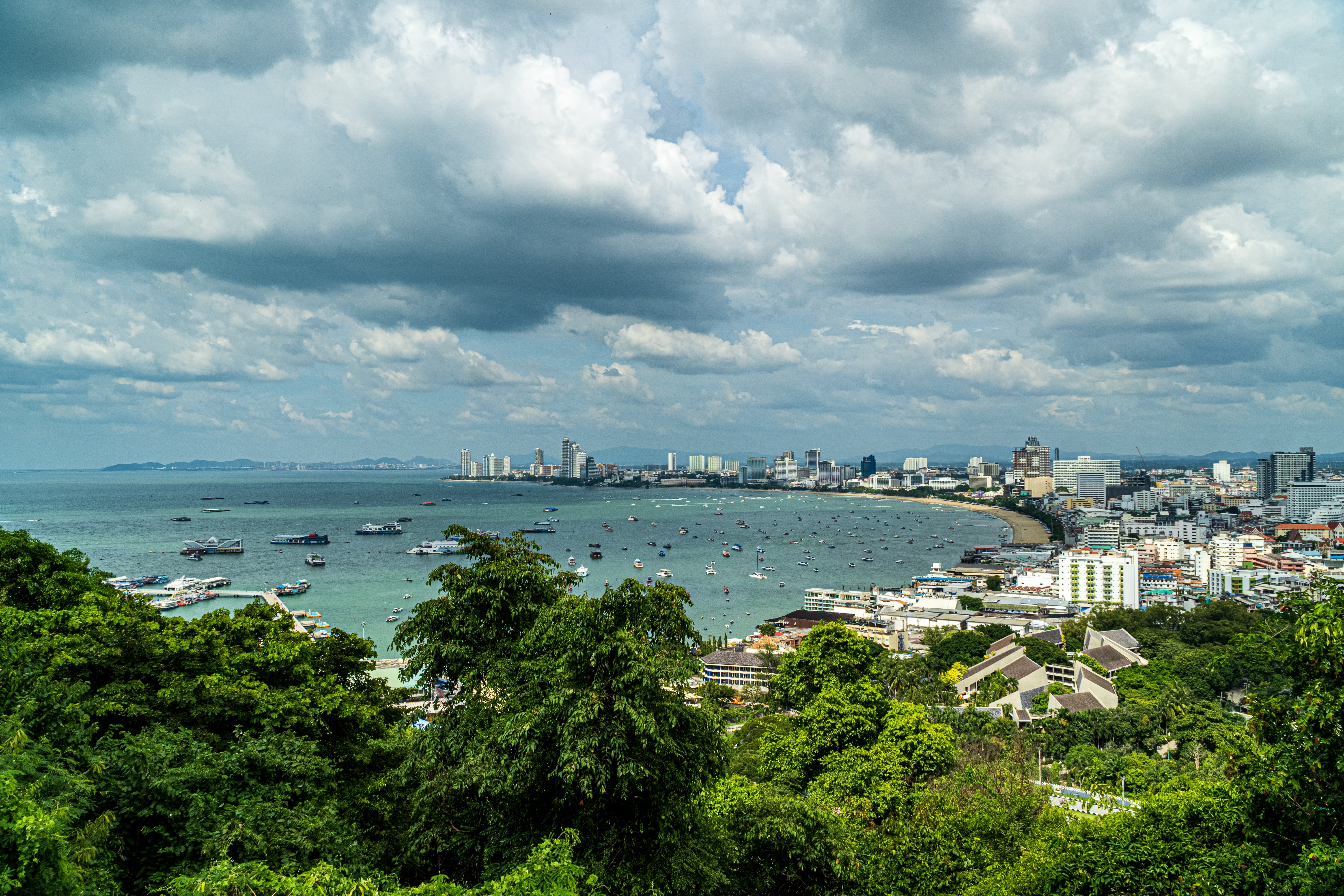 Thailand Tour Package Starting @ ₹ 20,990
Pickyourtrail.com/packages/thailand
Khao Sok National Park
Located in southwestern Thailand is about a 3 hours drive from Phuket. You get to experience world's oldest evergreen jungle and marvel at the amazing limestone mountains. You also get an opportunity to explore the immense flora and fauna that are endemic to Thailand.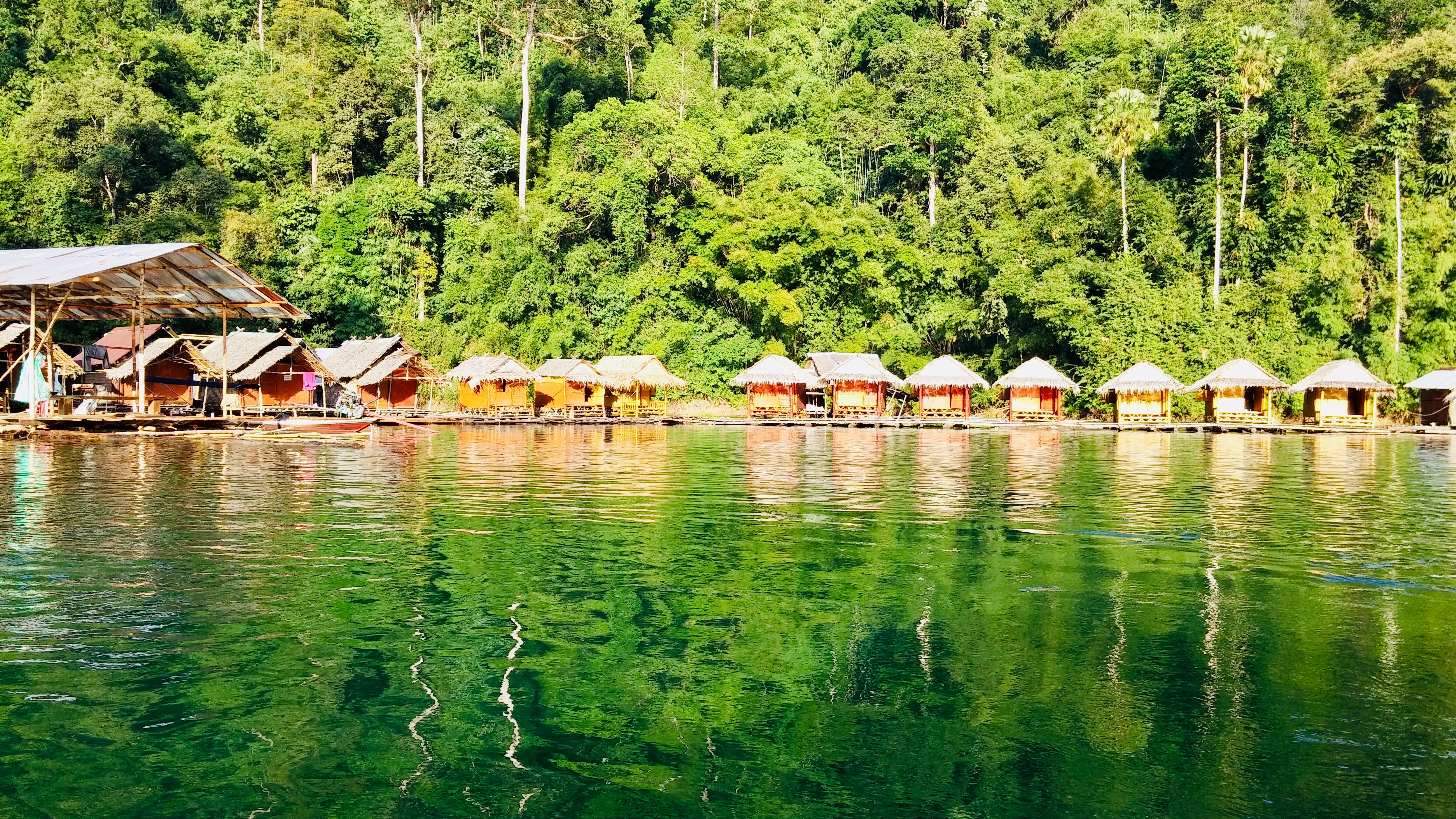 If planning is the only thing stopping you from your dream vacation, then we are here for you. Our travel consultants are always to ready to curate your dream vacations. Reach out to us at PickYourTrail or alternatively, check out our Thailand vacation packages! And on that note, Happy Exploring!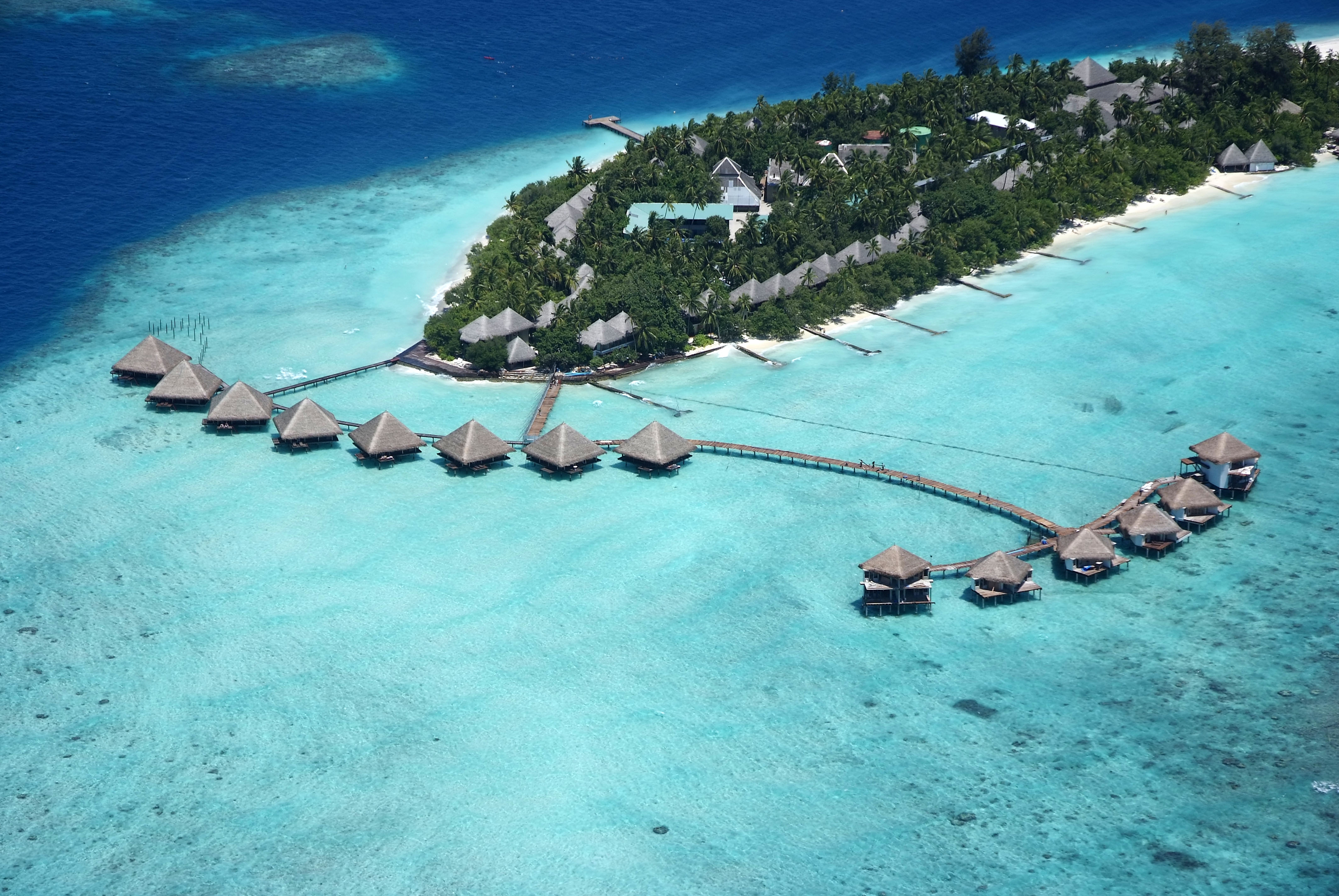 3 Nights and 4 Days in Adaaran Club Rannalhi Resort, Maldives Leisure Honeymoon Package
Flights excluded
4 star accommodations
Transfers excluded
₹ 36,750
Starting price/person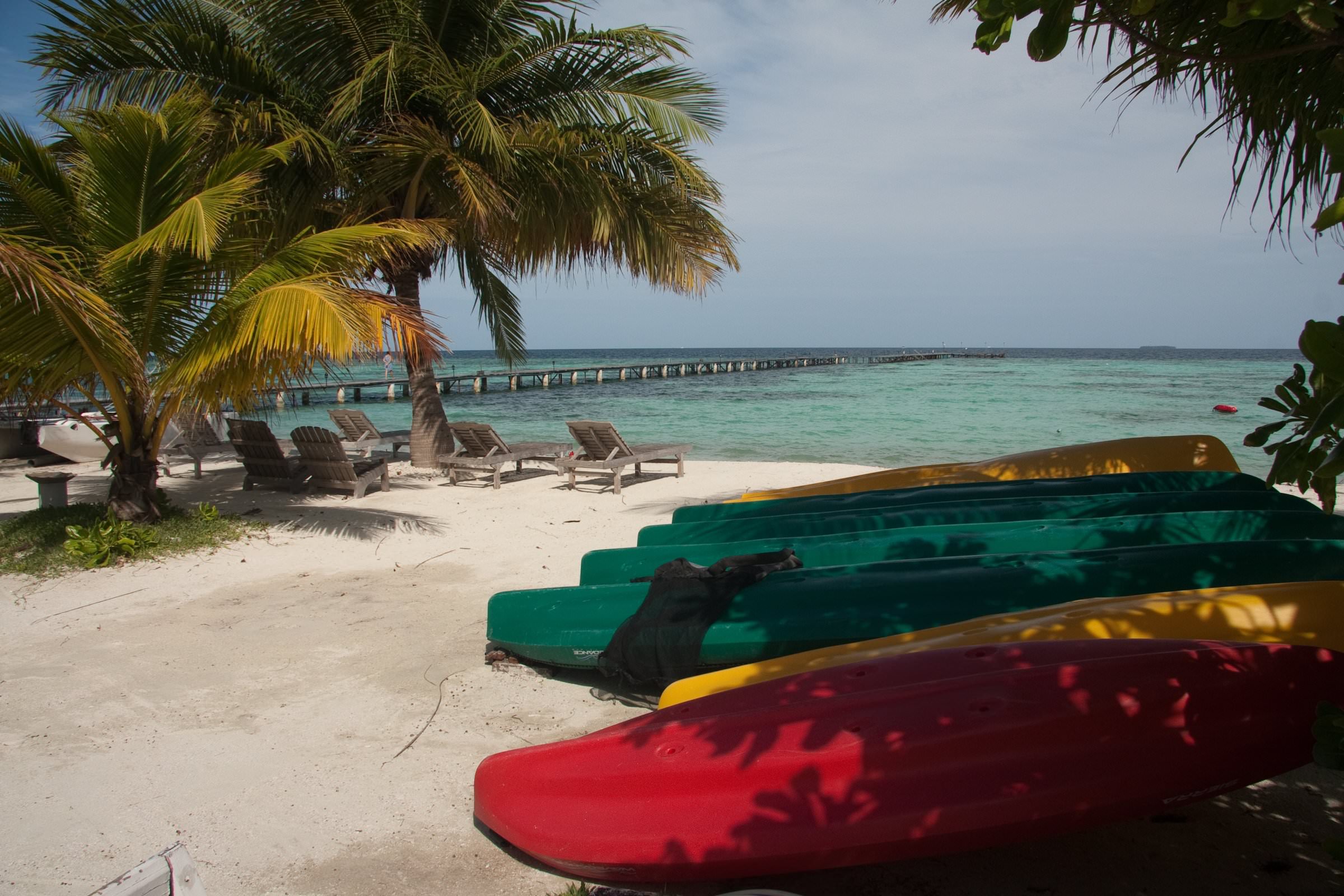 4 nights 5 days Blissful Maldives leisure Honeymoon Package at Centara Ras Fushi Resort & Spa Maldives
Flights excluded
Hotel accommodation
Transfers excluded
₹ 57,350
Starting price/person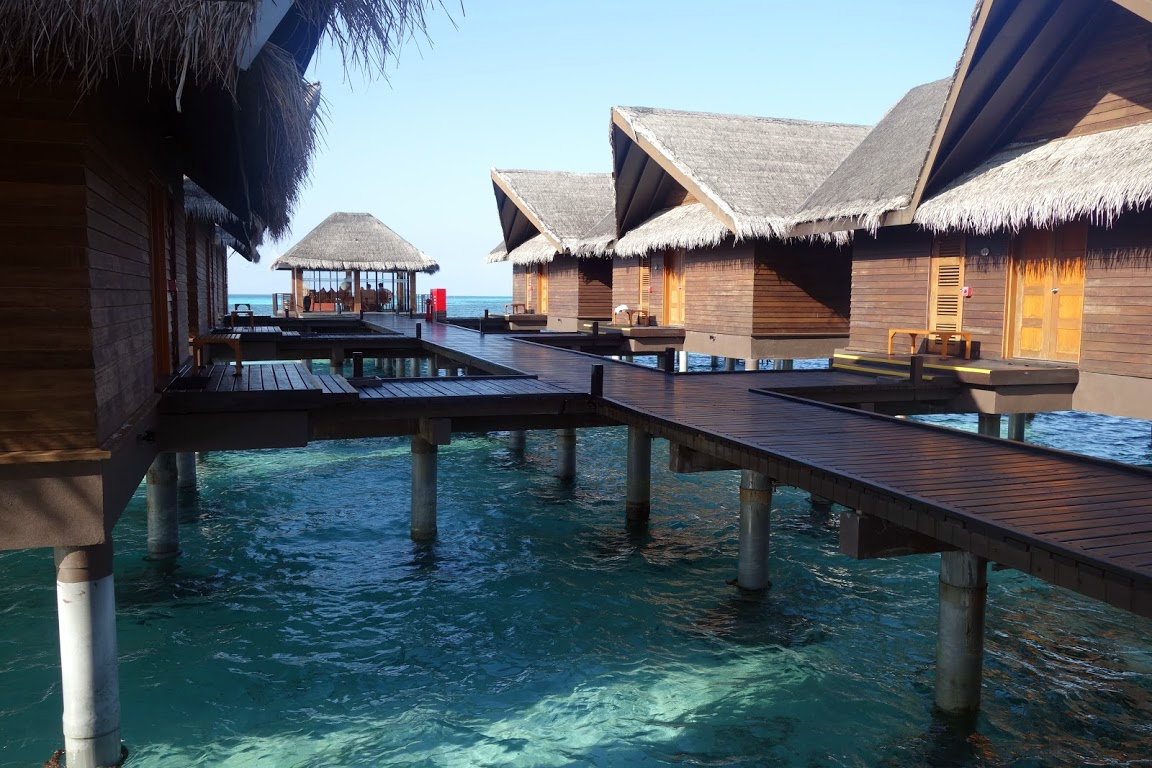 A 4 Day Maldives Honeymoon Holiday in Adaaran Select Hudhuran Fushi
Flights excluded
4 star accommodations
Transfers excluded
₹ 60,737
Starting price/person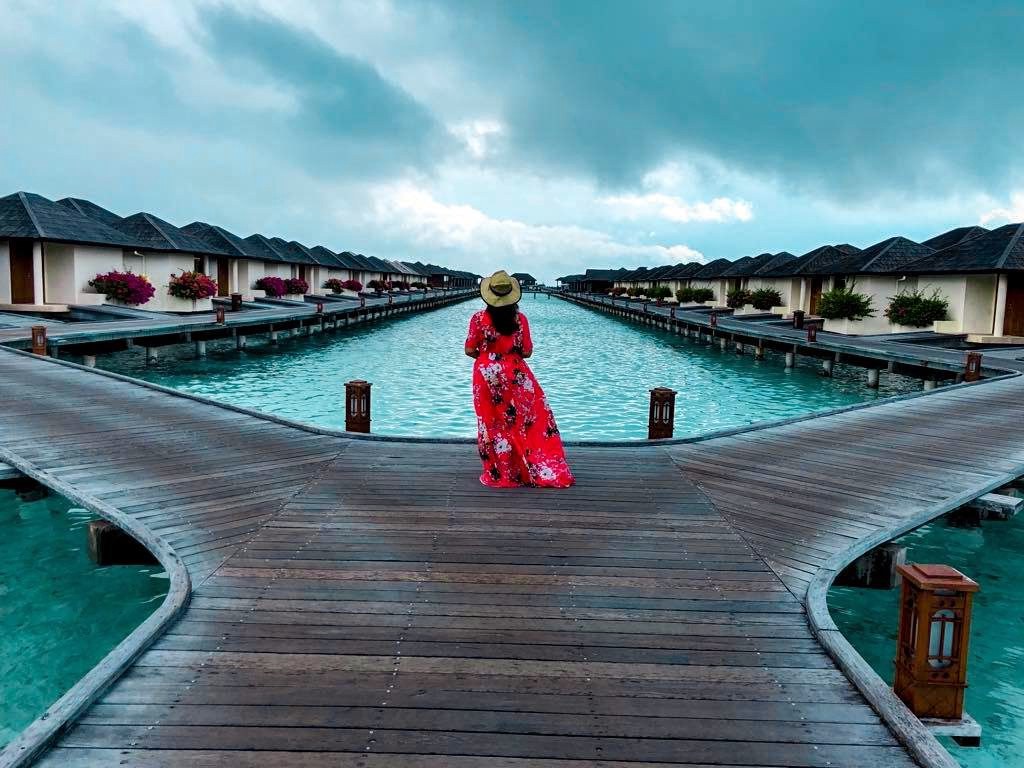 A 4 Day Maldives Package In Paradise Island Resort
Flights included
3 star accommodations
Transfers excluded
₹ 48,519
Starting price/person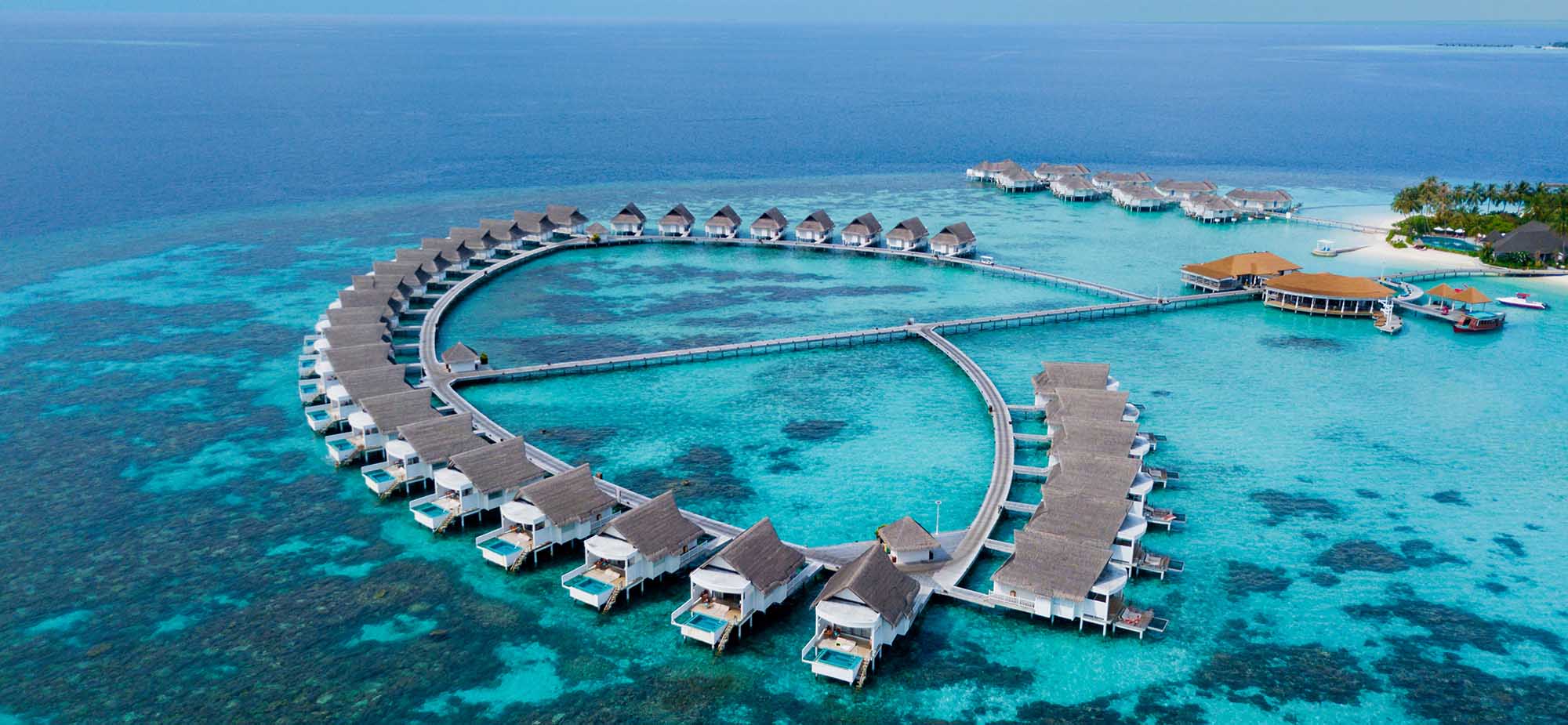 A 4 Nights Maldives Honeymoon Vacation in Centara Grand Island Resort & Spa
Flights included
3 star accommodations
Transfers excluded
₹ 51,242
Starting price/person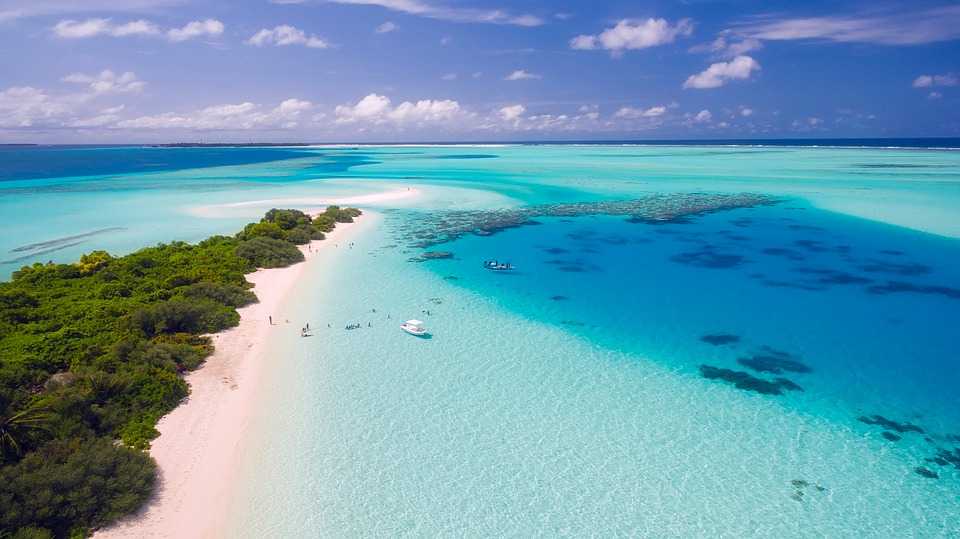 An Exciting 4 Nights and 5 Days Maldives Holiday Package from India – Sun Island Resort & Spa
Flights included
5 star accommodations
Transfers excluded
₹ 63,900
Starting price/person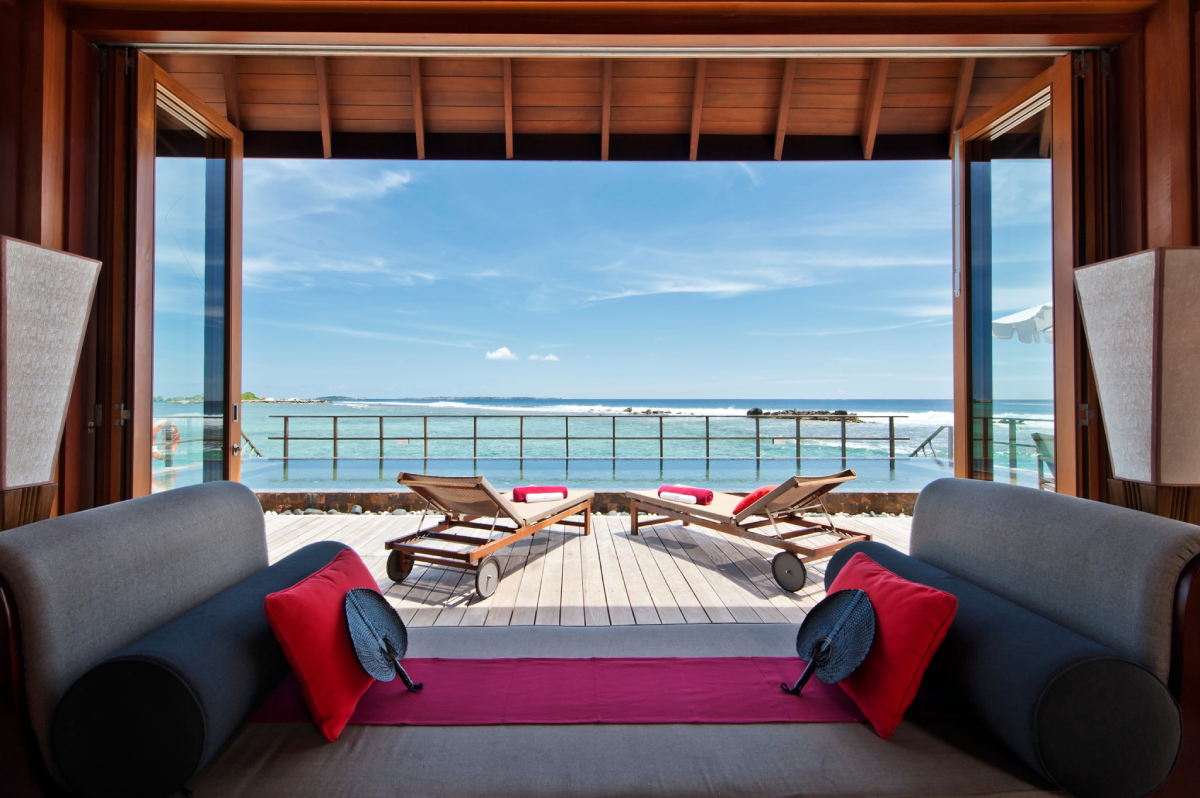 Lose yourself in dreamy Paradise Island Resort Maldives
Flights included
5 star accommodations
Transfers excluded
₹ 76,986
Starting price/person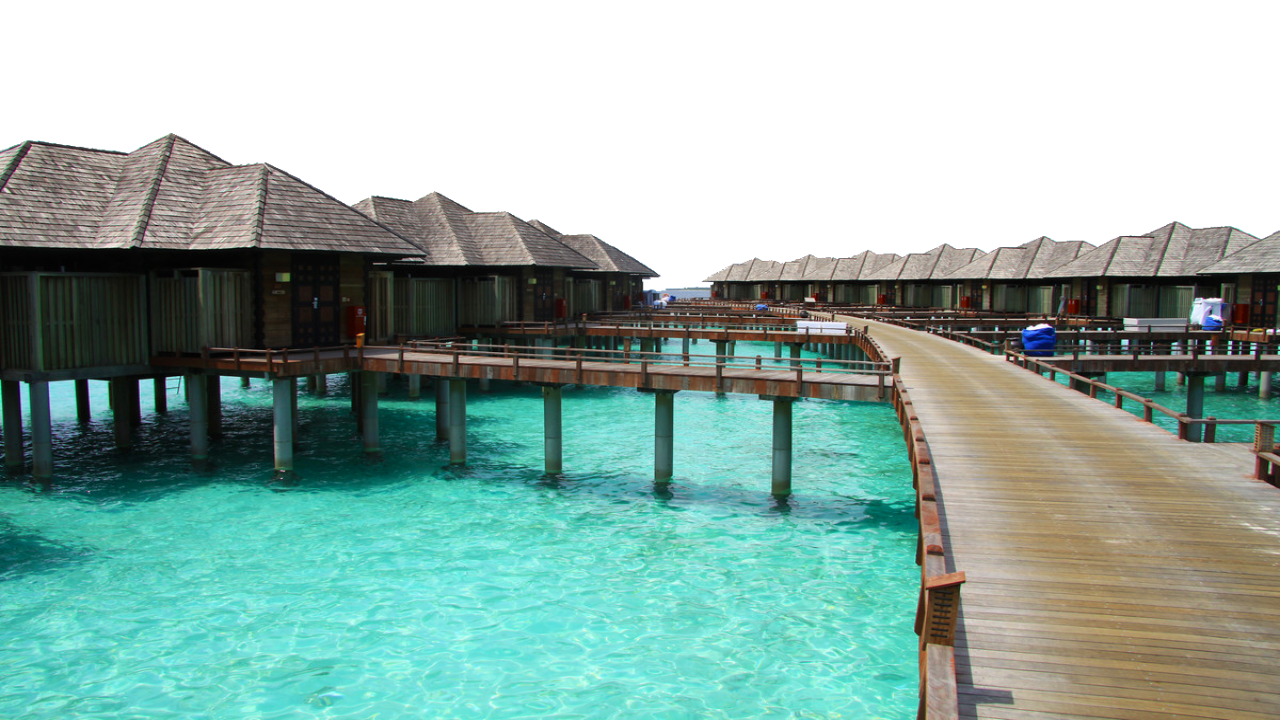 Maldives Tour Package for Couples At Reethi Faru Resort Maldives
Flights excluded
4 star accommodations
Transfers excluded
₹ 54,470
Starting price/person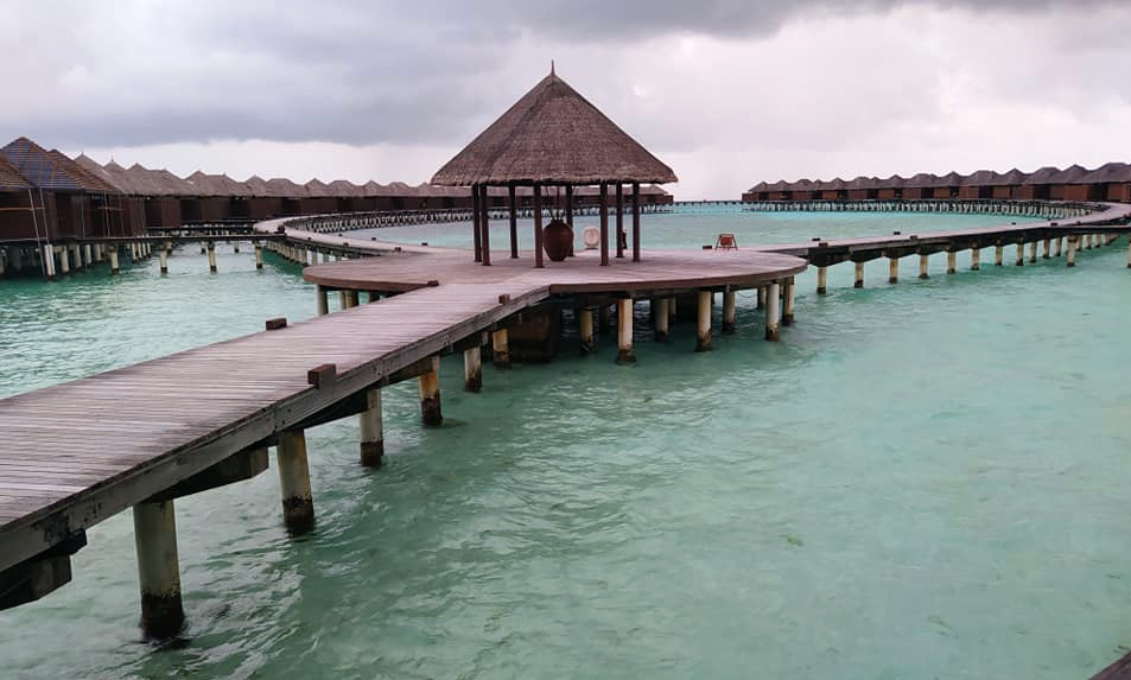 Stunning 5 day trip to Maldives for Honeymoon in Coco Bodu Hithi
Flights included
5 star accommodations
Transfers excluded
₹ 1,25,999
Starting price/person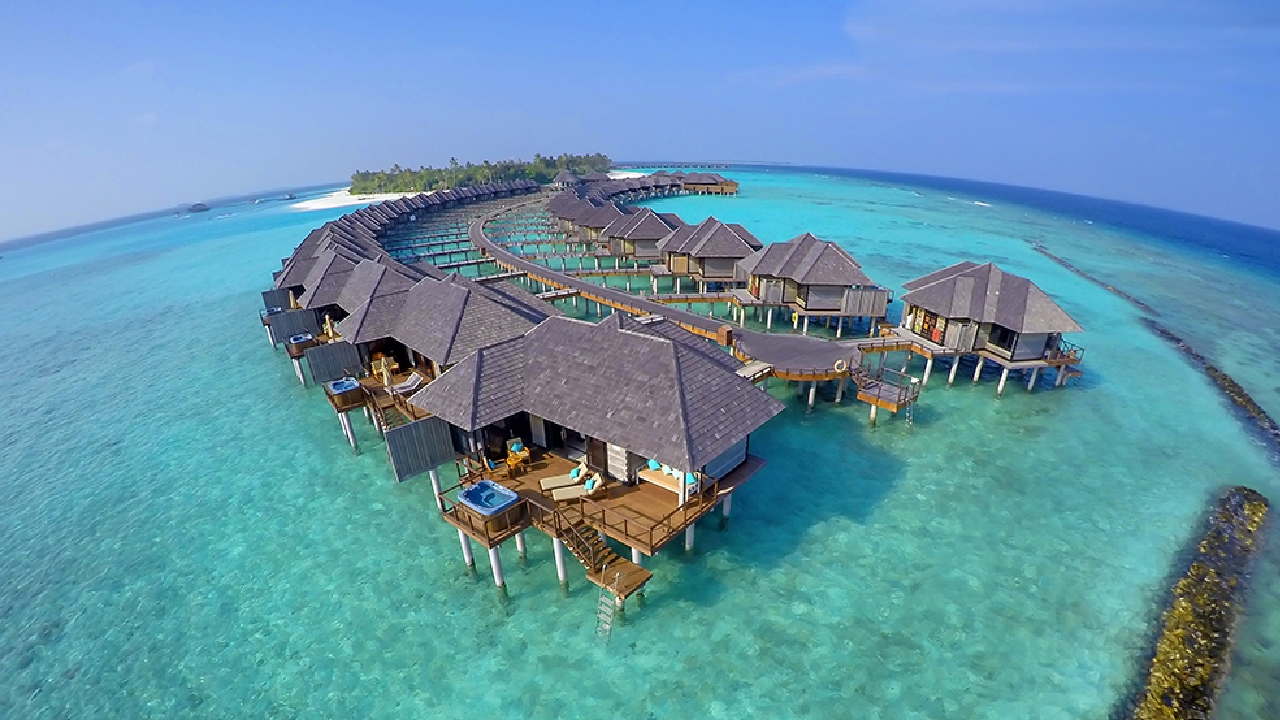 Marooned in Maldives for 5 Days at Sun Siyam Iru Fushi Resort
Flights included
3 star accommodations
Transfers excluded
₹ 50,036
Starting price/person