It's kind of amazing that we were in the Dominican Republic yesterday and we'll make it down to the Southern Caribbean the next day.
Aruba is the next port of call, but we weren't due in until 1:30pm.  So today was half sea day, and half port day.
Since we had a sea day start to the day, we took things easy and slept in. My wife had a spa massage booked for the morning, but the girls and I slept in a bit.
Eventually we made it to the Windjammer for breakfast.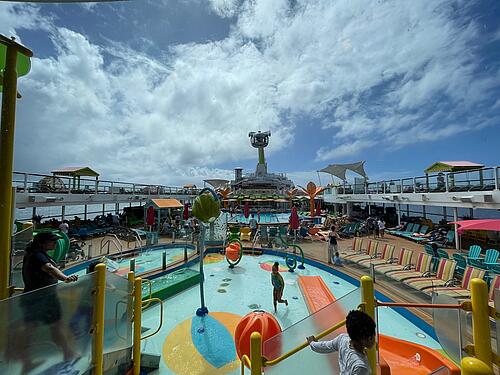 After eating, I took the kids up the SeaPlex to try out a Royal Caribbean original video game where you have to move your body to move the character.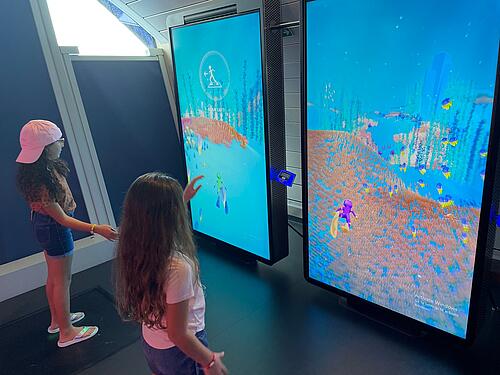 Like other arcade games, it costs money, but it was a fun thing to try out.
As Odyssey of the Seas approached Aruba, we got ourselves ready to go once we docked.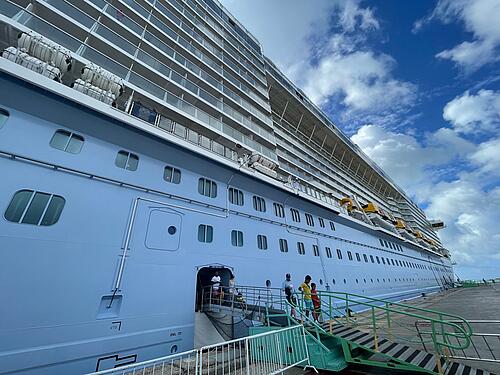 We booked day passes to the RIU Palace resort through Resortforaday.com, which includes admission to the resort and is all-inclusive.  This means we can use the pool and beach, as well as enjoy unlimited drinks and food at a couple restaurants.
Walking off the ship was super easy.  In fact, we've had no lines at all walking off or coming back onboard the ship.  Maybe we're just getting lucky with times, but the process has been handled well.
Our time in Aruba was from 1:30pm to 11:30pm, giving us an afternoon and evening in port.
There were taxis waiting as we walked off the ship and took the short 10 minute ride to the resort. 
We checked in at the resort lobby and got wristbands for the day and cards to get towels. It's always so much easier if we don't have to schlep towels back and forth from the ship, especially when the towels are wet at the end of the day.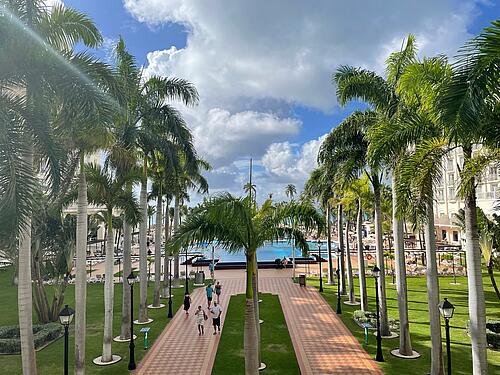 The pool is large, with various depths and features. The pool was so large there was no issue with it being overcrowded at all.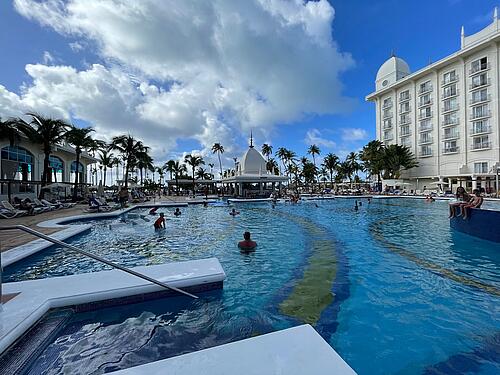 We were able to easily get chairs at the pool, and the hotel buildings provided shade for where we wanted to sit.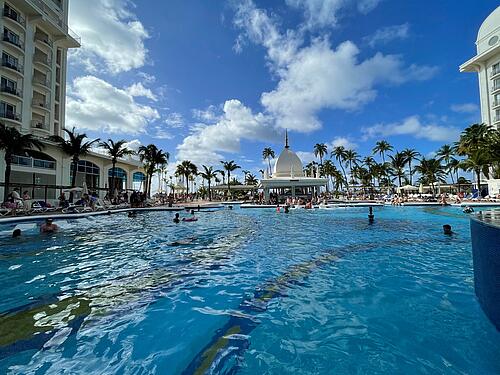 Alcoholic and non-alcoholic drinks are included, and there is a large swim up bar in the pool, as well as a dry bar on the other side. There are also waiters that walk around periodically to take orders, but I found the waiters to be quite infrequent.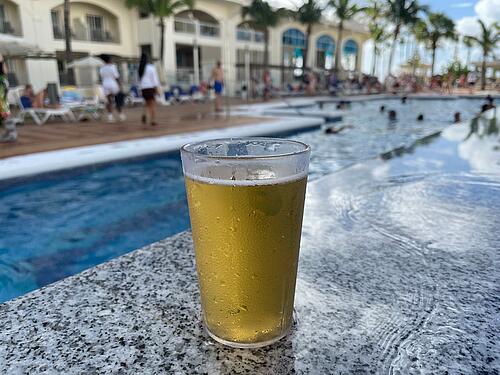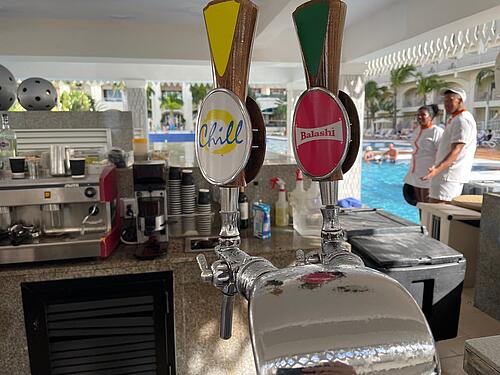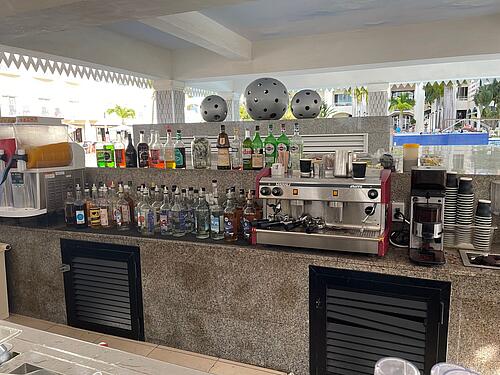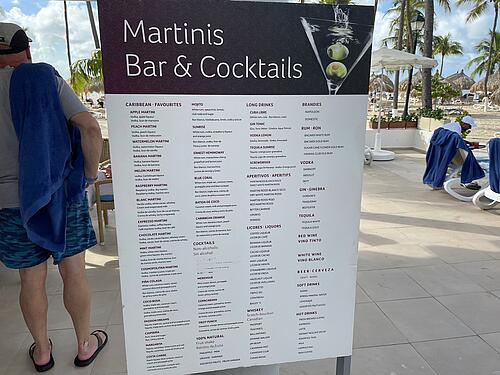 The resort is situated on Palm Beach, and the walk from pool to beach is just a few steps.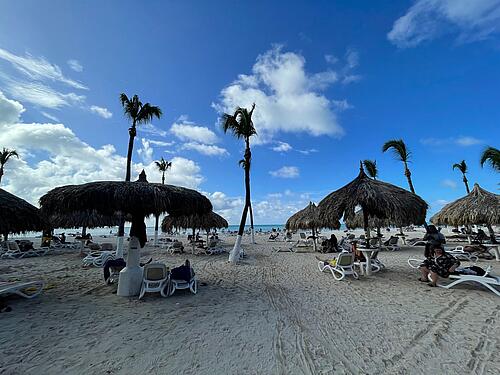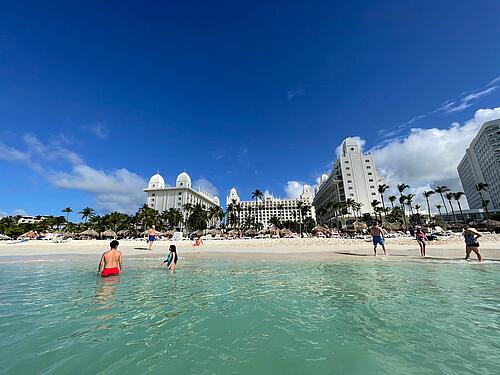 All the beaches in Aruba are public access, but the chairs and palapas are reserved for hotel guests.  
Palm beach is lovely, and it did not disappoint with white sand that felt very soft. Water was warm and as you can see in these photos, quite beautiful.
As afternoon turned to evening, we got to enjoy a beautiful sunset right on the beach.  While I generally prefer pools to beaches, I spent a lot of time at the beach, especially when the sun started to set.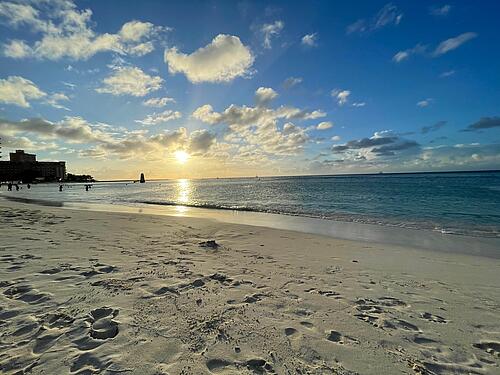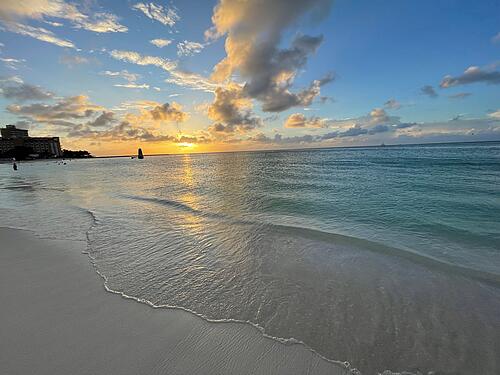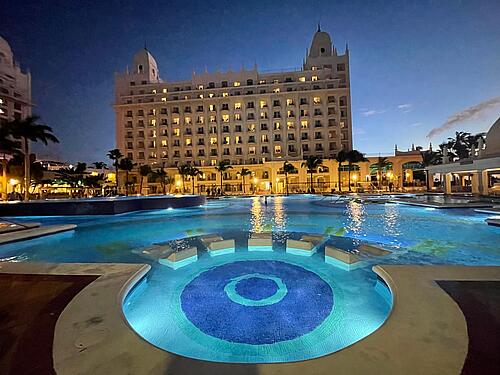 For dinner, we had access to either the sports bar or the buffet restaurant.  It's worth noting you need to be dry and not have sleeveless clothing to go into the buffet. It's not listed in the day pass buying process, but I saw someone else mention it in a review, so we packed clothes to change into.
The buffet restaurant has indoor and outdoor seating and is quite expansive with tons of choices. Even the pickiest eaters will find something here.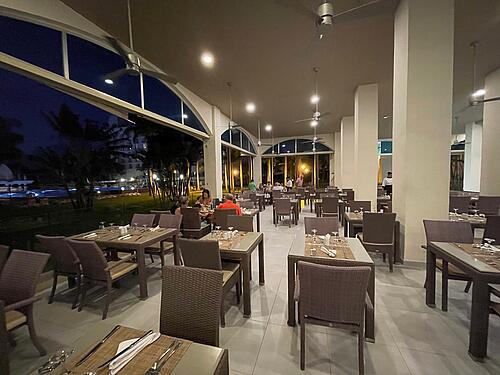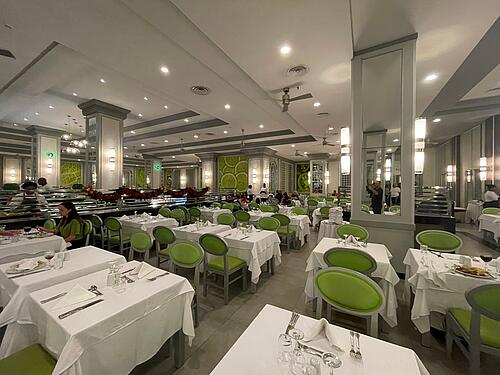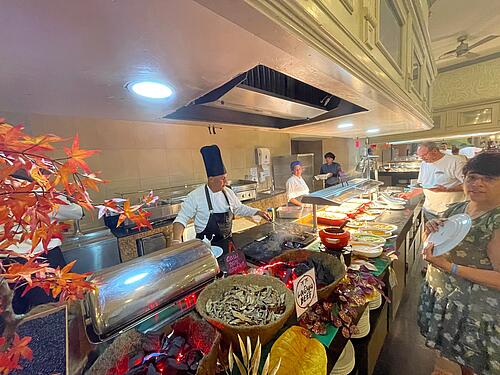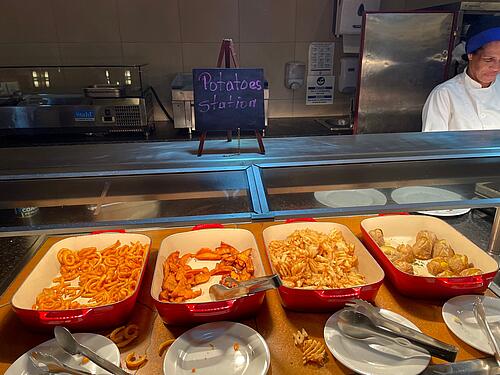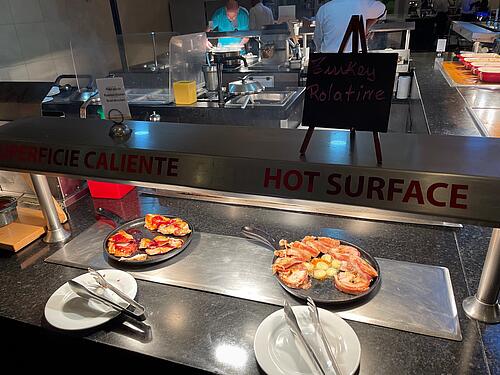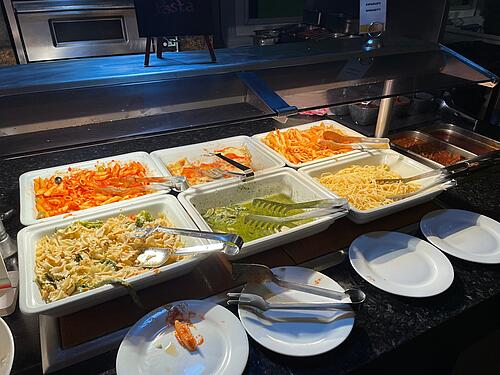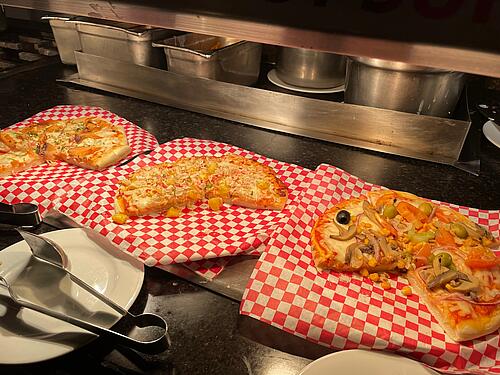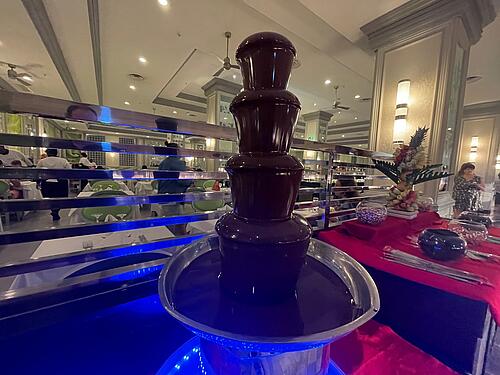 We had a great time at the RIU Palace, and while not cheap, delivered on the fun we were hoping for.
We took a taxi ride back to the ship and showered once back onboard.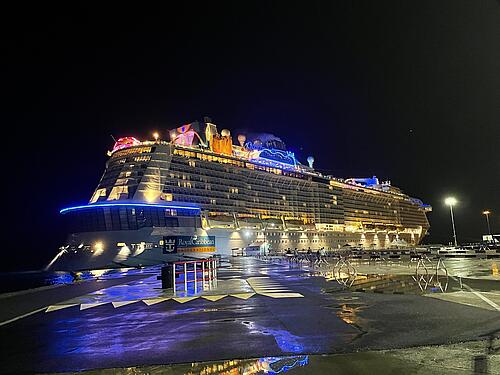 Still in port, we decided to go up to Playmakers for a drink and a bite to eat. One nice thing about having the unlimited dining package is you can stop in for just a bite since we weren't going to eat at Playmakers otherwise today.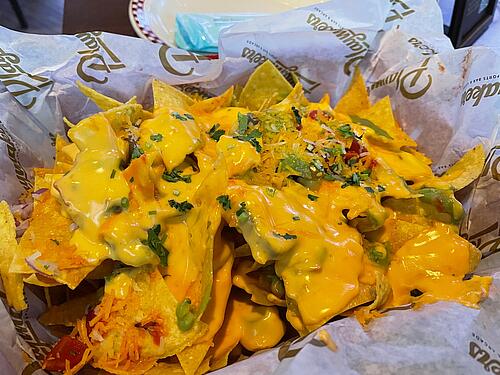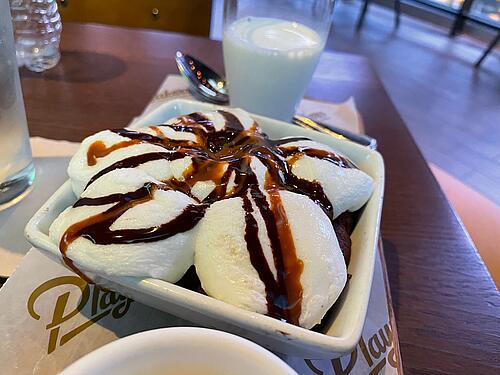 We ran into one of our favorite waiters, Jessica, working in Playmakers.  It's always a pleasure when you can reconnect with crew members you had a good rapport with in the past.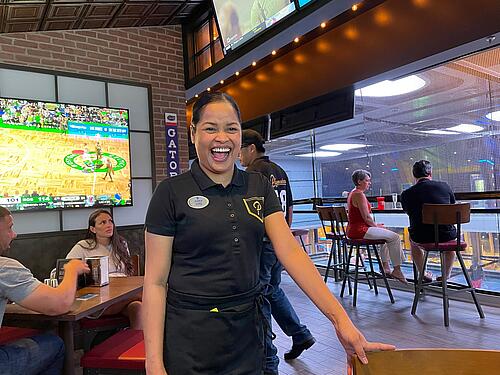 Tomorrow we will be in Curacao.