In a place where even the landscape throws in a new surprise at every turn, the only thing you can be certain about is the uncertainty of the climate! In Ladakh, one minute you have the sun shining bright above your head and the next moment strong chilly winds make an appearance. So how exactly does one pack for weather like this? Not to forget the altitude, living at 11,400ft is definitely a feat but that doesn't mean you don't visit this rocky paradise at all. To make your travel to Ladakh convenient, we have compiled a list of must-haves and must-dos before you visit.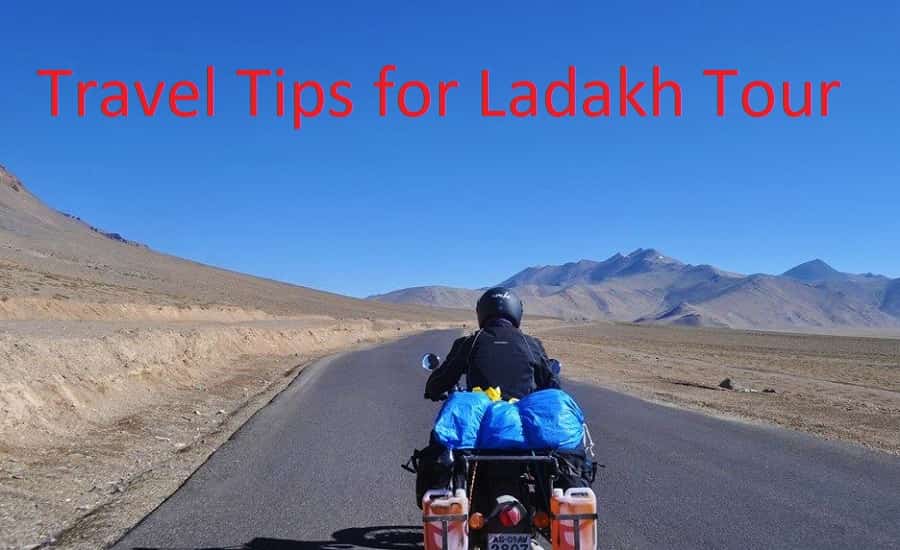 1) Consult A Doctor
Before visiting Ladakh, consult a doctor without fail! He will suggest the right course of action. Usually, they recommend blood thinners to assist you with acclimatisation.
2) Drink Lots of Water
Staying hydrated is the key to surviving at high altitudes. Hence, drinking lots of water before and on the trip is highly recommended.
3) Camphor & Chocolates
What an odd combination! But inhaling camphor helps you breathe easily in high altitude areas and chocolates do a fab job of restoring glucose levels. We know sharing is caring but hold on to these, don't share!
4) Carry Your Thermals
Don't be fooled by the sun. 12 degrees in Ladakh is still very cold. So no matter what the weather app suggests, pack your thermals!
5) Sweaters, Socks, Gloves, Beanies…Pack Them All!
When in Ladakh, it's always better to dress in layers. Even when it is not too cold, the extra layers provide protection from the harsh UV rays.
6) Comfortable & Sturdy Shoes
Yes, those boots will look amazing in photographs but they won't make walking in Ladakh any easier. The rocky terrain of Ladakh is best explored with comfortable and sturdy shoes.
7) Sunglasses & Sunscreen!
Possibly the two most important things in your luggage, do not forget to pack good sunglasses, and a sunscreen that is at least SPF 30+. We say this because the higher the altitude, the harsher the sun. Plus, ice reflects the sun's rays, which makes it a double whammy! So unless you fancy getting some serious heat burns, you know what to do!
8) ID Proof & Photographs
Since Ladakh is situated close to the border, military check posts are everywhere. To get through these check posts you need ID proof. So, carry photocopies of your ID, and at least 6 passport size photographs.
9) The Monies
Carry extra cash! We know it can get a tad bit uncomfortable, but ATM's are only available in Kargil and Leh, and often few in numbers. Also, very few hotels and tour operators accept credit cards. Plus, they charge 2% service tax on all credit card transactions. So carry enough cash.
10) Batteries, Torches, Chargers… Carry Extra Everything!
Inconsistent electricity, few plug points (except at our camps of course!), it's always better to carry extra batteries for your electronics. Also, don't forget to carry a torch, you never know when it can come in handy.
11) Hello BSNL & Postpaid Phones
Friendly warning: Prepaid phones don't work in Ladakh. And even postpaid networks say goodbye once you go beyond Leh. So BSNL is the only saving grace.
Now that you know what to expect and what to pack, why not book a holiday to Ladakh with Shikhar Travel? We introduce you to Ladakh in absolute luxury and make sure that your trip goes on without any glitches.