Some posts contain compensated links. Please read this disclaimer
for more info.
If you're planning a trip to Greece and are wondering what souvenirs you can bring home from your Greece vacation, we've got you covered!
Souvenir collecting is always fun. And the good news is, Greece is a country of rich culture and local specialties. You will find several items that represent Greece, that is also excellent gifts for someone who loves Greece.
Below you will find the best Greek souvenirs you can take back home.
Handmade Ceramics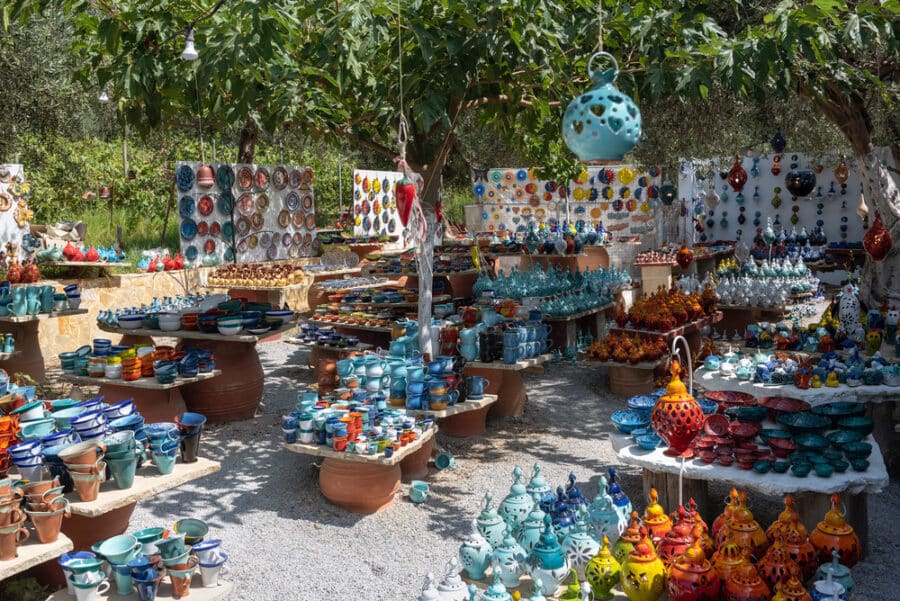 If you want a Greek souvenir that brings some personality to your space, ceramics is a great starting point. Although these have been around for centuries, the pottery of the ancient Greeks are famous for their intrinsic beauty that depicts Greek art.
The island of Sifnos that sits in the heart of the Aegean sea is famous for its incredibly versatile and unique handmade ceramics. You can also find these in islands like Paros, Rhodes, and Milos. Ceramics can not only compliment your home's style and steal the spotlight but make your job easy in the kitchen as these are incredibly easy to clean.
Demitasse Cup Sets
A demitasse is a small cup used to serve Turkish and Greek coffee. What's interesting is that the Greek loves sipping coffee and watching the world go by. Coffee breaks are an important time for them to catch up with loved ones and discuss daily life.
While you're in Greece, you'll find kafenios all over the towns. The Kafeneio is where men and women hang out to drink coffee.
Another tradition associated with drinking coffee is that the Greeks turn their cup over the saucer when the beverage is finished. This is to let the residue slide onto the saucer. Some fortune-tellers predict the consumer's future by studying the pattern created by the residue on the saucer!
But above all, the handmade cup designs are very unique and beautiful — you will not regret taking these to your kitchen back home!
Worry Beads (Komboloi)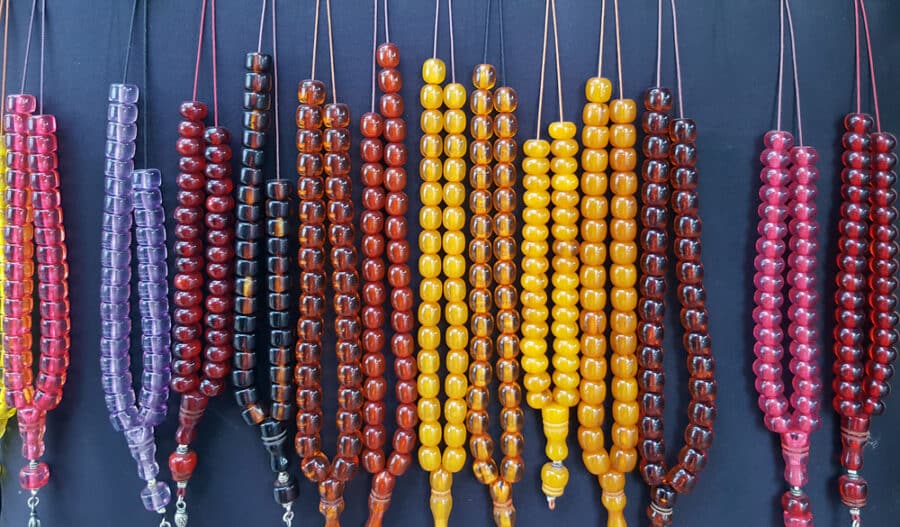 Komboloi is among the best gifts to bring back from Greece for your loved ones. Representing Greek culture in its true form, Komboloi are worry beads that Greeks use for the following:
To relax and generally pass time
To guard against bad luck
To show their social status, by using expensive worry beads
Kombolois are made of different types of beads, including grass, wood, and silver. Amber is the most common material used in making worry beads. You will find several stores that sell handmade kombolois in unique designs.
Kombolois are such a significant part of Greek culture that an entire museum is located in the old city of Nafplion that showcases Komboloi. This Komboloi museum was established to save and spread the knowledge of the traditional worry beads.
A Backgammon Set (Tavli)
Tavli means "board" in Greek. It is used to refer to the games played on a backgammon board. A backgammon set consists of a wooden frame, two sets of 15 checkers, and two dice. Backgammon is popular in Greece among people of all ages. Men usually gather in kafeneia and play backgammon during their coffee breaks.
The rules of the game are pretty simple to follow. So you can buy a backgammon set and play the game back home to recreate your memories in Greece!
Greek Honey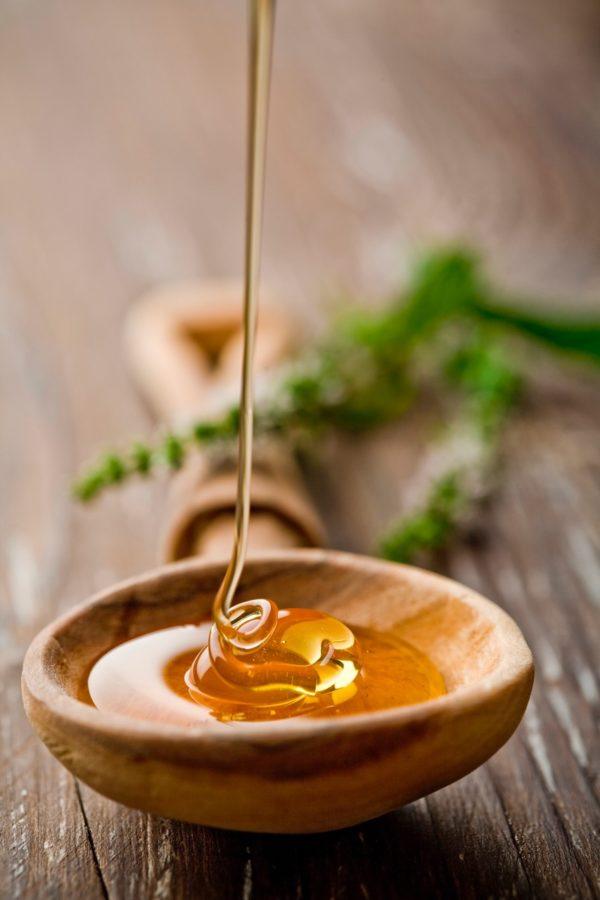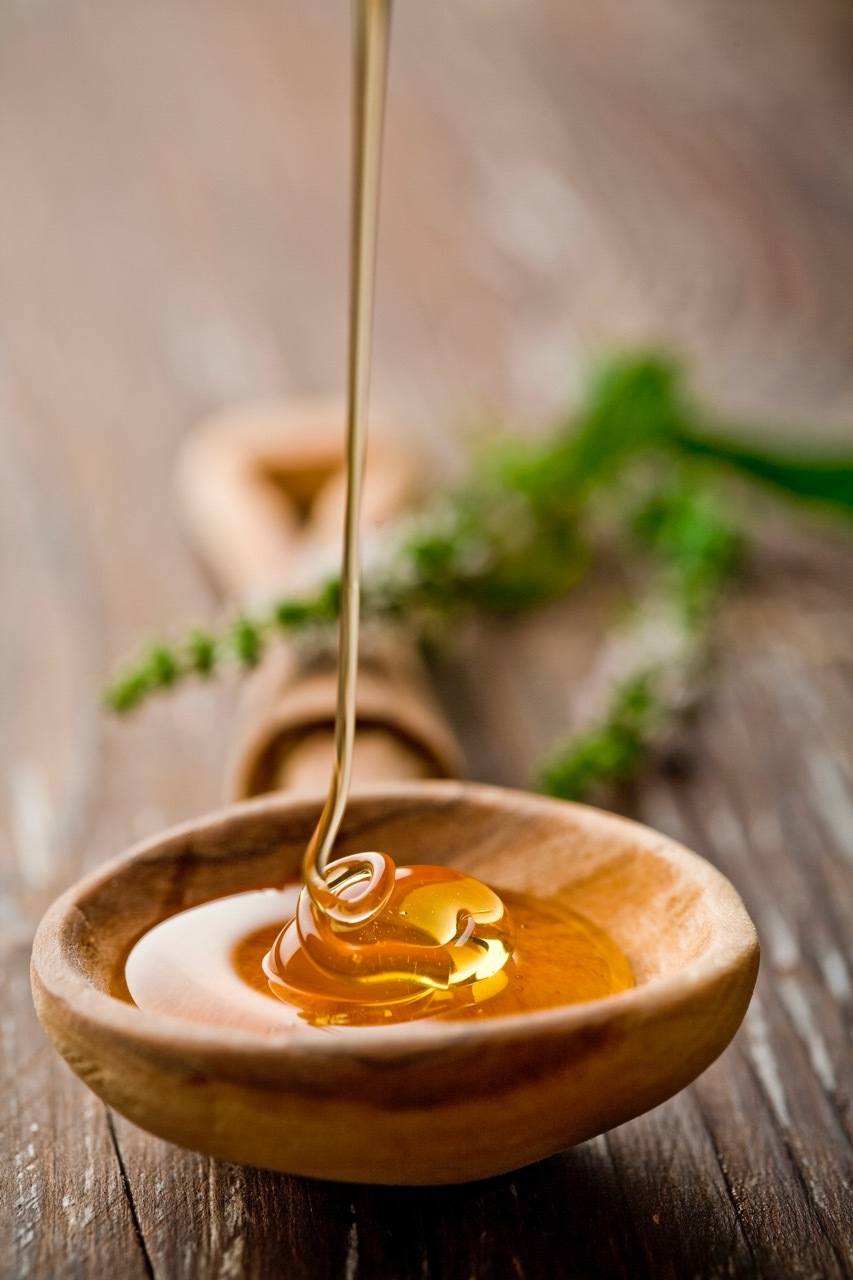 Greek honey is known for its high quality, sweet fragrance, and the heavenly taste. From spreading it over bread to adding it to tea, the Greek honey will not only take your dish to the next level but also offer innumerable health benefits.
It comes in different varieties, depending on where the bees forage. Thyme honey is considered the best out of all the varieties. The reason why you should take some Greek honey back home is because these are denser and richer in aromatic substances when compared to honey available in other countries.
A mati talisman and local jewelry
If you're wondering what to shop for in Athens, here is another excellent Greek souvenir to take back home: a mati talisman.
Mati means "eye" in Greek. According to Greek tradition, a mati talisman will guard you against bad luck and protect you from the envy of others. Evil eye jewelry is a huge part of the Mediterranean culture. You will find the peculiar blue evil eye in pendants, bracelets, and earrings in the jewelry stores all over the towns.
It is among the best jewelry to buy in Greece as it truly represents Greek culture and tradition. Besides mati talisman, you will also find beautiful handmade jewelry in the towns of Greece.
Bouzouki
Bouzouki is a popular Greek musical instrument that has a round body with a long neck and a fretted fingerboard. It was brought to Greece by Greek immigrants from Anatolia after the 1919-1922 war in Asia Minor. It is now an important part of modern pop Greek music and occupies an extraordinary place in the hearts of Greeks.
If you are a music lover or have a music lover friend, Bouzouki is an excellent Greek souvenir to buy in Greece. If you are low on budget, there are miniature Bouzoukis available that are less expensive and lightweight.
Olives And Olive Oil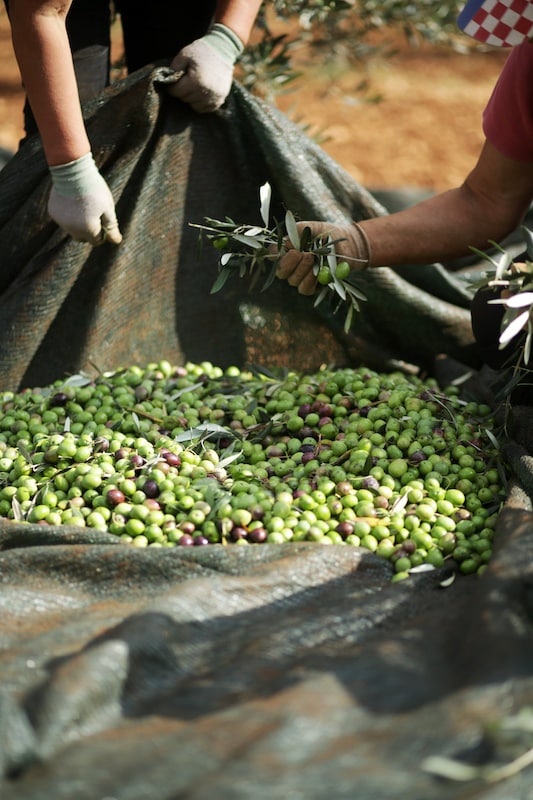 Olives have been a staple in Greece for thousands of years. They are a significant part of Greek culture and history, making them an ideal gift to bring back from Greece. You can get fresh olives from the Greek markets. Be prepared to face an abundance of choice as there are multiple varieties of olives in Greece having varied colors such as green, red and black.
Being a symbol of peace, the olive branch is universally used to denote truce. This started with the Greeks using them to declare a truce with their enemies. In the ancient Olympics, the winners were crowned wreaths made from an olive branch. In Greek culture, the olive tree is associated with good times and abundance.
Olive oil is another product of the olive tree that is made in Greece. It is highly popular around the world. Greeks consume the most olive oil in the world. If this seems like a good option to you, you can get high-quality pure olive oil from any greek market or farm.
Handmade kitchenware made from the wood of olive trees is also one of the best gifts to bring back from Greece. Olive wood is an excellent choice for kitchenware due to its natural properties that protect against discoloration and wearing. The striking grain pattern of the olive wood will give a classy vibe to your kitchen.
Ouzo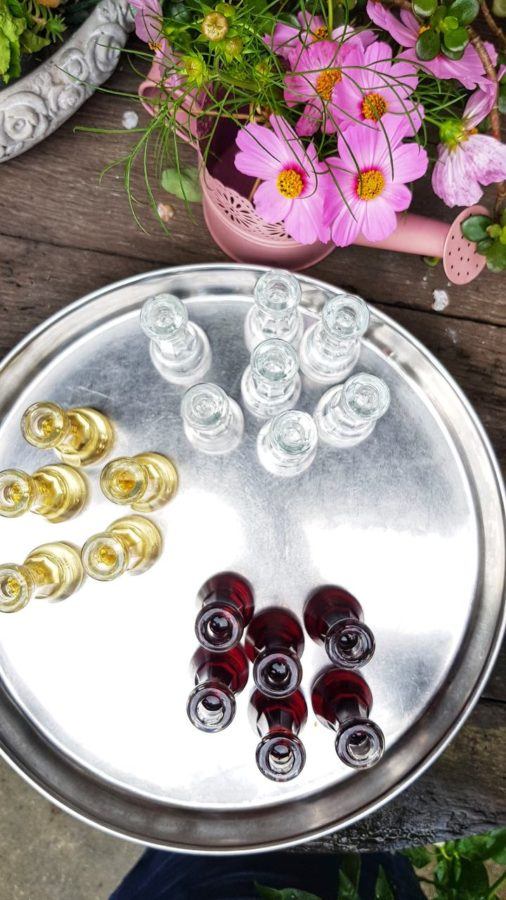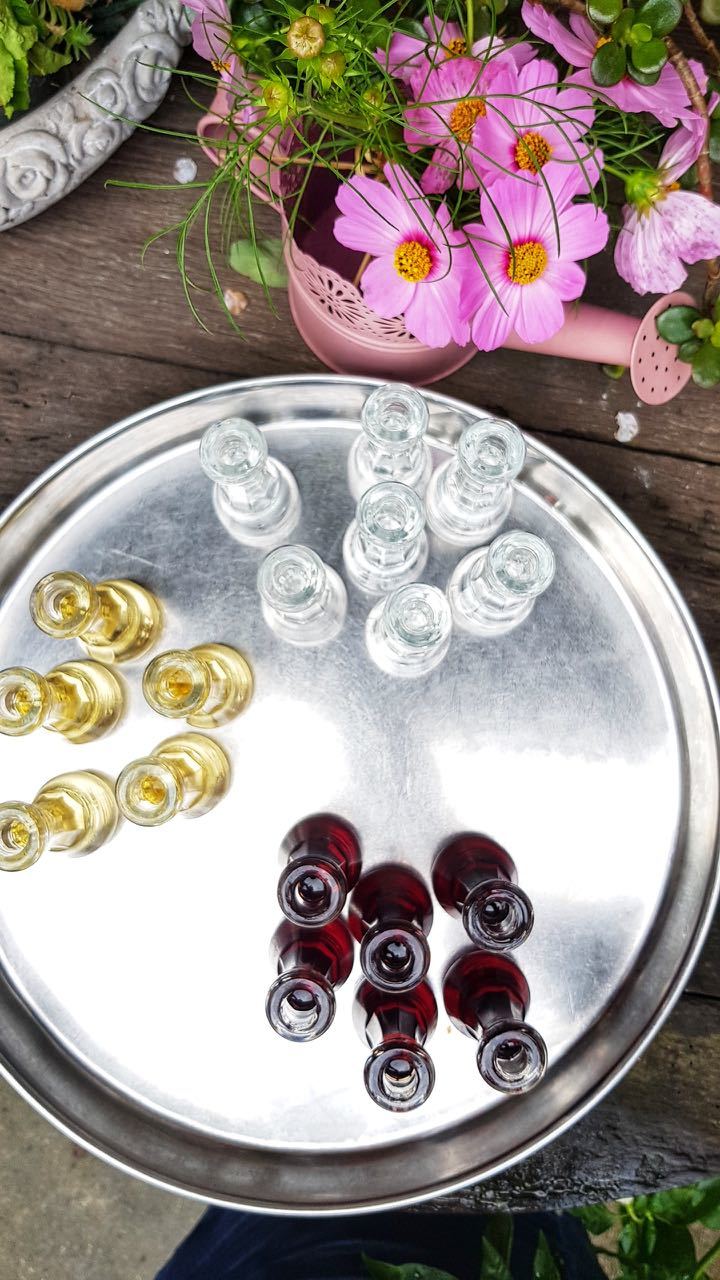 If you're looking for cool things to buy in Greece, consider this popular drink.
Most countries have their own brand of local spirit for you to try, and it's Ouzo in Greece. The Ouzo is the most widely drunk spirit in Greece, especially in rural Greece.
Ouzo is a clear liquid, but it turns milky white when diluted with water or ice. It is an excellent appetizer and is mostly served along with seafood appetizers called mezedes. Ouzo is also served as a late afternoon or evening drink, slowly sipped along with snacks.
The strong flavor of anise makes Ouzo an interesting drink. This also means you won't like Ouzo if you're not a fan of anise flavor.
There are cafes called "Ouzeries," which focus primarily on Ouzo of different flavors and fragrances in Greece. These are also good places to buy a bottle of Ouzo as a souvenir to take back home.
Greek Traditional Pasta
We all know that nothing says Italian food like pasta. But surprisingly, Greek pasta is tasty and a delicious souvenir to buy from Greece. You can find the best kinds of pasta and wheat products in Athens and Crete supermarkets. So don't waste time wondering what to buy in greek supermarkets while searching for the best souvenirs from Greece.
There are different types of kinds of pasta found in different regions of Greece. The most popular ones are the hilopites and trahanas.
Hilopites are a traditional Greek pasta made from eggs, milk, and salt. The word hilopites means egg noodles in Greek. These can be long and thin or square-shaped. Trahana is another popular type of Greek pasta and is among the best souvenirs from Crete. It is made with wheat, bulgur, or semolina. You can find the sweet and sour varieties of this pasta in the Greek markets.
Handmade Leather Sandals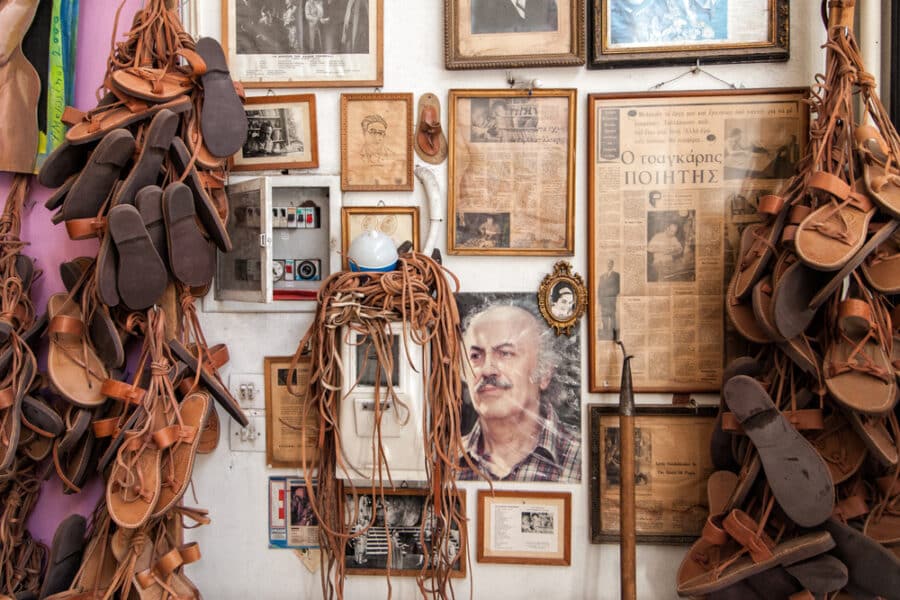 The Monastiraki and Plaka areas in Greece are home to many local shops having handmade leather sandals. As a Mediterranean country, Greece is an ideal place for wearing sandals, and naturally, leather sandals are highly popular in Greece.
Fun fact: Even the word "sandal" is derived from the Greek word sándalon!
In ancient Greece, sandals were made from cattle skin and colored leather. Sandals are still worn by both men and women in Greece and hold much significance in greek culture. These sandals are available in various designs and fits, giving you countless options to choose from. These are excellent summer wear and are generally high in quality and comfort.
The most well-known handmade leather sandals are the ones made by Melissinos. Melissinos's design craft has made the Greek sandal well known worldwide as these are worn by celebrities and fashion icons in many countries. Their popularity can be gauged because the artists of the well-known band Beatles used to wear Melissinos sandals as a fashion statement. Melissinos's shop is located in Theklas street in the Monastiraki Psirri district of Greece.
Share