The legal challenge between the State of Florida and the U.S. Centers for Disease Control and Prevention (CDC) will continue this week.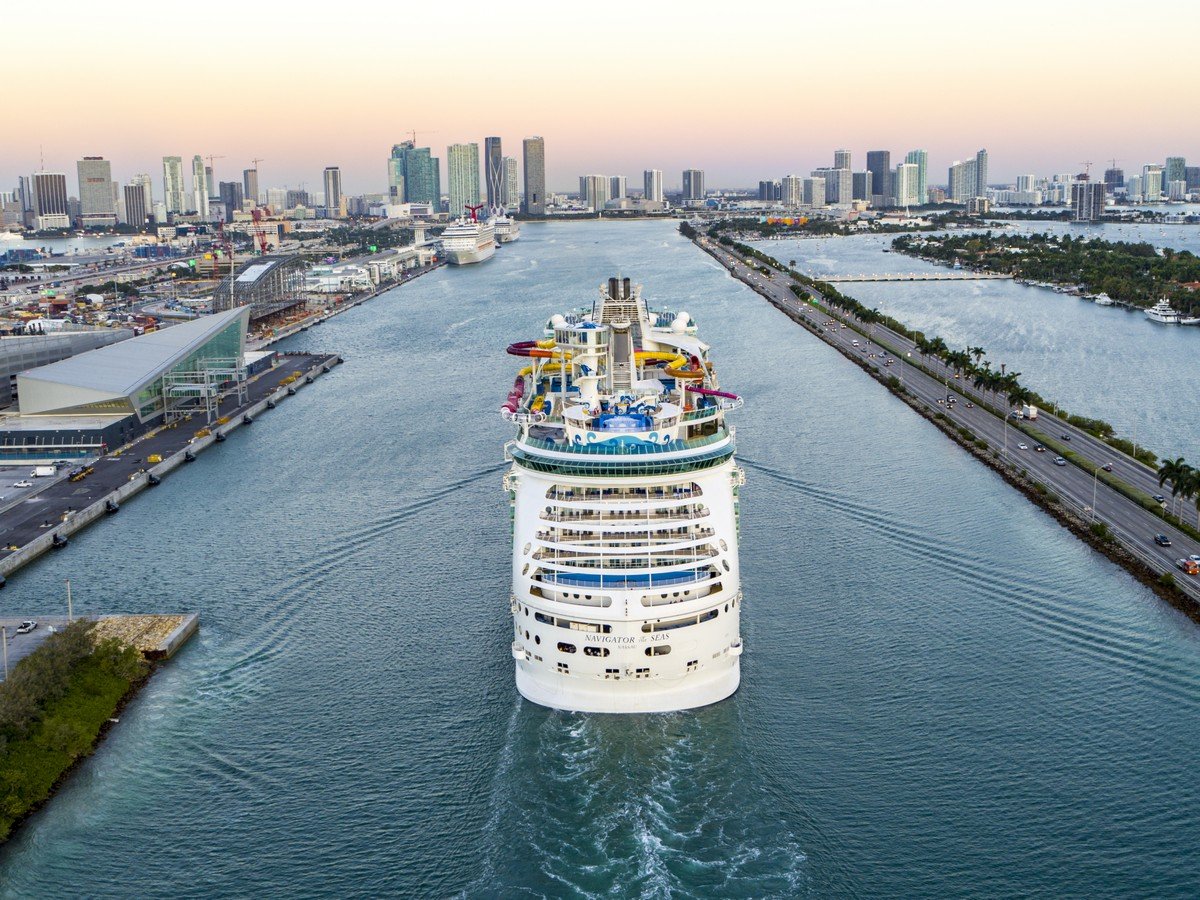 Judge Steven D. Merryday will hear arguments on Thursday in the ongoing court case that seeks to lift the CDC's No Sail Order and allow cruise ships to sail without CDC approval.
Florida sued the CDC so that cruise ships could return to service faster and without government approval.
The case will be held in Tampa following court mediation that failed to come to any kind of a resolution.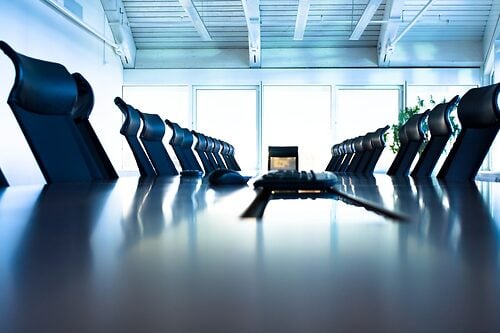 Florida filed the lawsuit back in April when cruise ship restart plans from the United States were completely idle. Florida felt the cruise lines were being treated unfairly, and the CDC's approval process would be much to slow and onerous.
Since then, a lot of progress has been made by both the CDC and cruise lines to get going again.
Royal Caribbean announced summer restart plans from the United States last week, and Carnival and NCL both announced restart plans earlier today.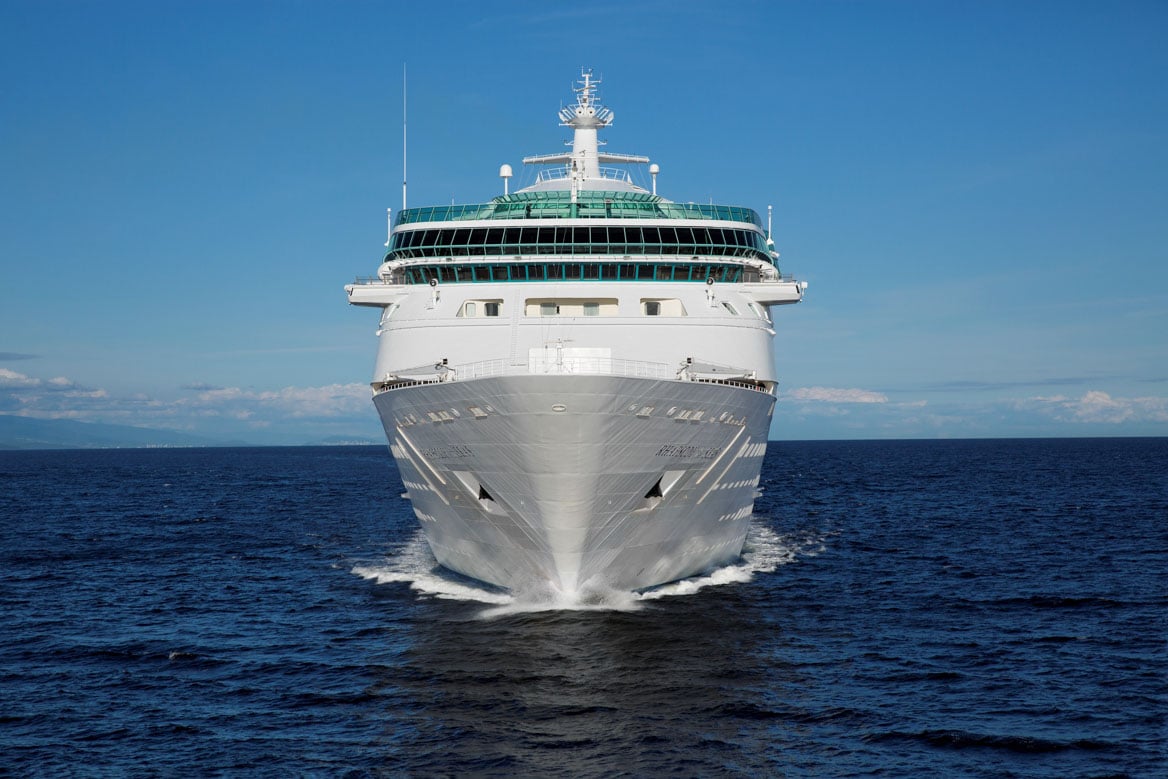 A Memorandum in opposition court filing by U.S. Department of Justice attorneys say now the situation is completely different, and "recent factual developments further undermine" Florida's argument for the need to lift he CSO.
"Cruising is on track to resume by mid-summer, and Florida cannot establish an irreparable injury that would occur in the absence of an injunction. Plaintiff's original motion was premised on the misconception that an "industry" was "shut down" indefinitely," the filing stated.
"That was never a valid characterization of the CSO, and it is demonstrably not the case now."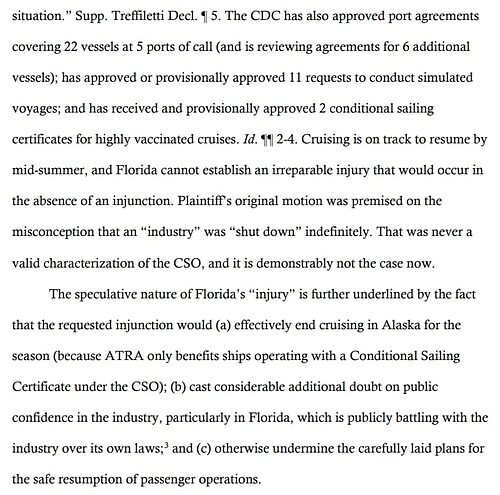 The CDC has been certainly more active in changing protocols, and approving test cruises.
So far, a number of Royal Caribbean cruise ships have been approved to begin test sailings, with more lines getting approval too. In fact, the CDC says thus far they have approved 22 port agreements at 5 ports of call and has approved or provisionally approved 11 requests to conduct simulated voyages; and has received and provisionally approved 2 conditional sailing certificates for highly vaccinated cruises.
The CDC also repeated its claim that if the Conditional Sail Order was lifted, it would mean cruises to Alaska would not be possible.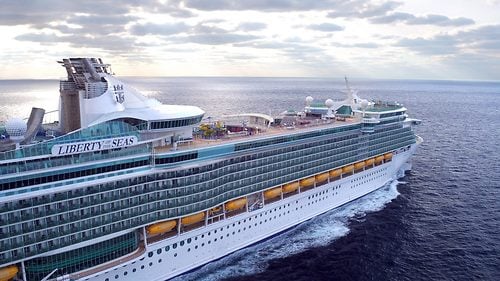 According to the CDC, the legislation recently signed into law by President Joe Biden is only effective if a Conditional Sailing Order issued by the CDC remains in effect, "because Alaska Tourism Restoration Act (ATRA) only benefits ships operating with a Conditional Sailing Certificate under the CSO."
The CDC also believes if Florida wins the lawsuit, it would "cast considerable additional doubt on public confidence in the industry", and otherwise "undermine" restart plans for passenger operations.
Court ordered mediation took place last week between the two sides, but those talks failed.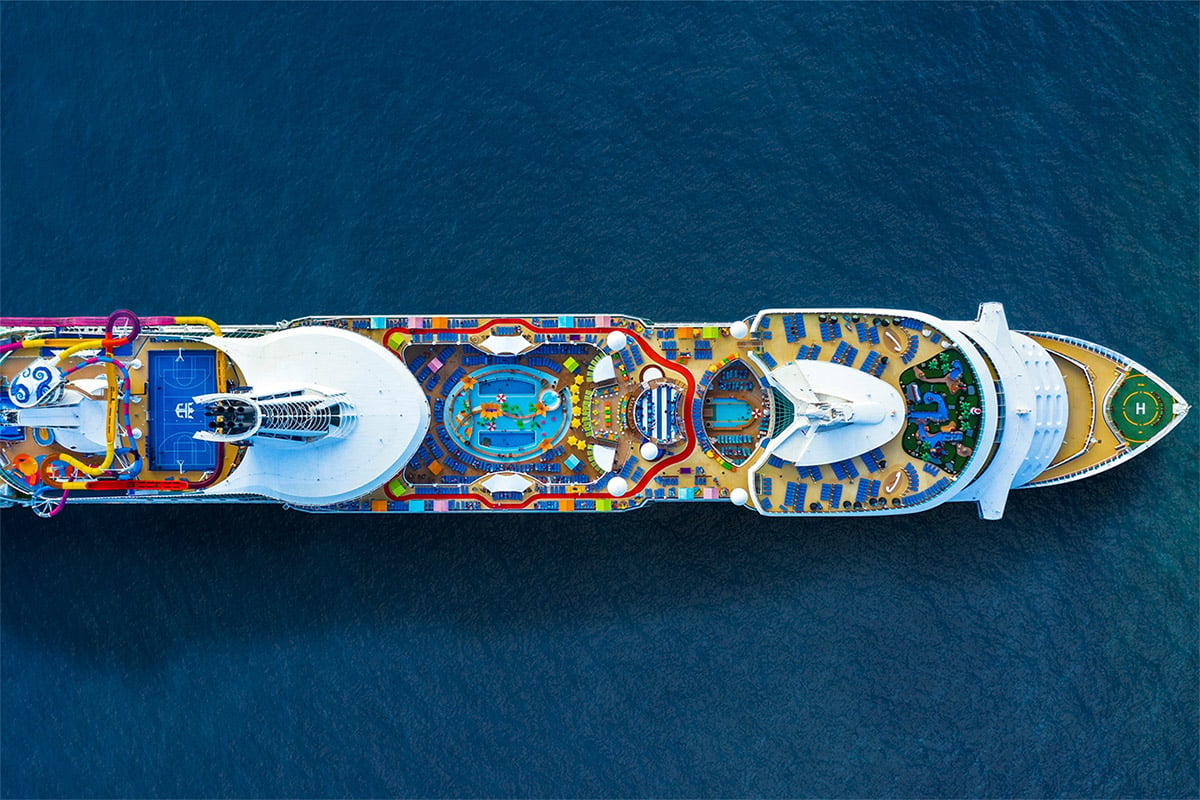 Taryn Fenske, communications director for Florida Gov. Ron DeSantis, spoke out after the mediation went nowhere about the fact the CSO continues to be "unlawful", "After more than a week of good-faith negotiations by the State of Florida in mediation with the Centers for Disease Control and Prevention (CDC), after Florida sued the CDC to overturn the agencies unlawful No Sail Order, the CDC continues to impose ridiculous, unlawful regulations that targets a single industry by imposing vaccine requirements – something no other business or industry must do."
"These requirements not only discriminate against one industry, but children, families, and small businesses. Despite Florida's sincere efforts to reach a compromise, the United States District Court declared an impasse."
The cruise lines have been caught in the middle of the CDC and Florida fight, as being federally required to verify if a passenger is fully vaccinated or not is now impossible under Florida law.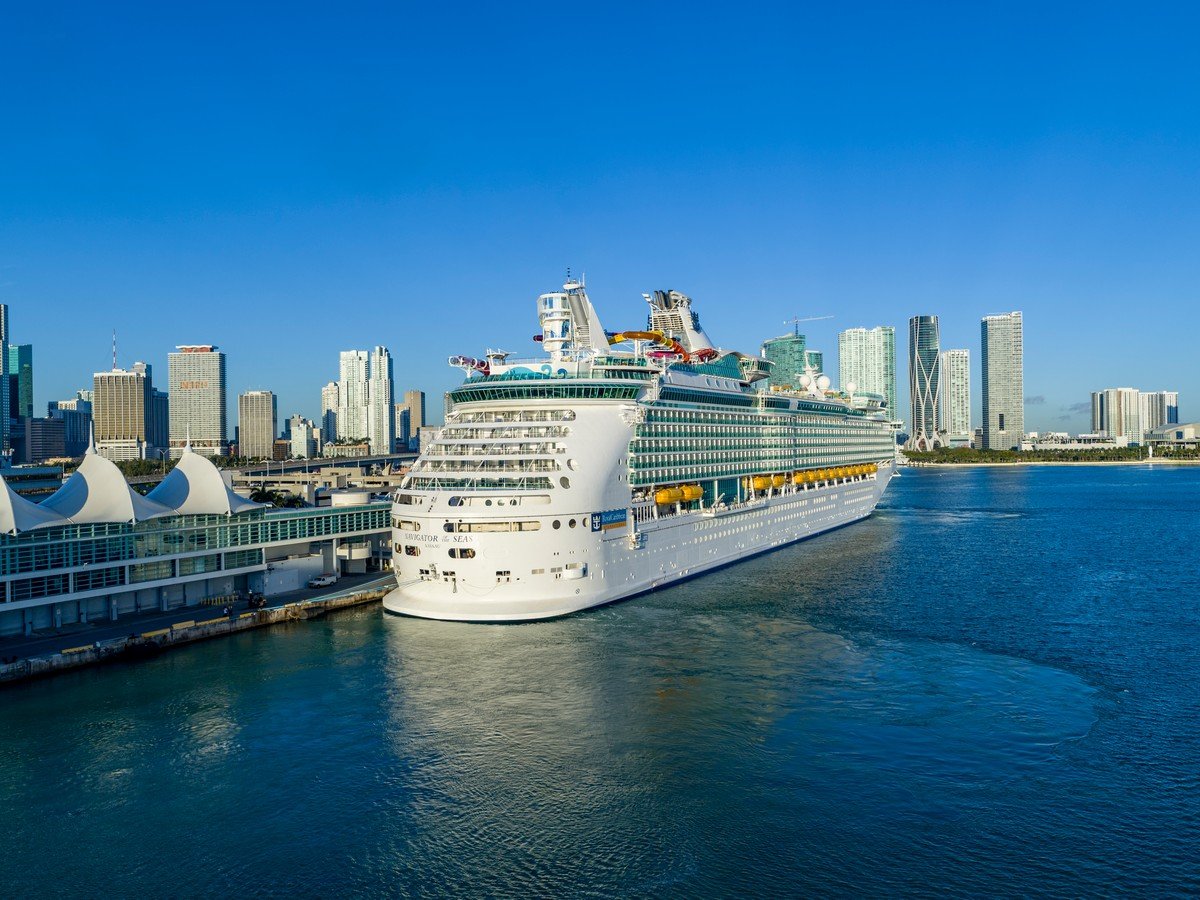 Florida law bans cruise ships (and any business) from being allowed to ask customers if they are vaccinated.
The penalty for doing so would be $5,000 for each passenger who is asked for vaccination proof.