Cochin to Munnar is one of the most beautiful routes in south India. You come across lush greenery and hills all around you and the weather makes it even more comforting.
Cochin to Munnar distance is 125.8 kilometers and it will take 3 hours and 45 minutes to reach from Kochi to Munnar in a self-driven car. The best route to go from Kochi to Munnar is through Kochi – Muvattupuzha – Kothamangalam- Neriamangalam – Adimali – Munnar. Here is a Munnar distance map with the route to help you plan your trip from Kochi to Munnar.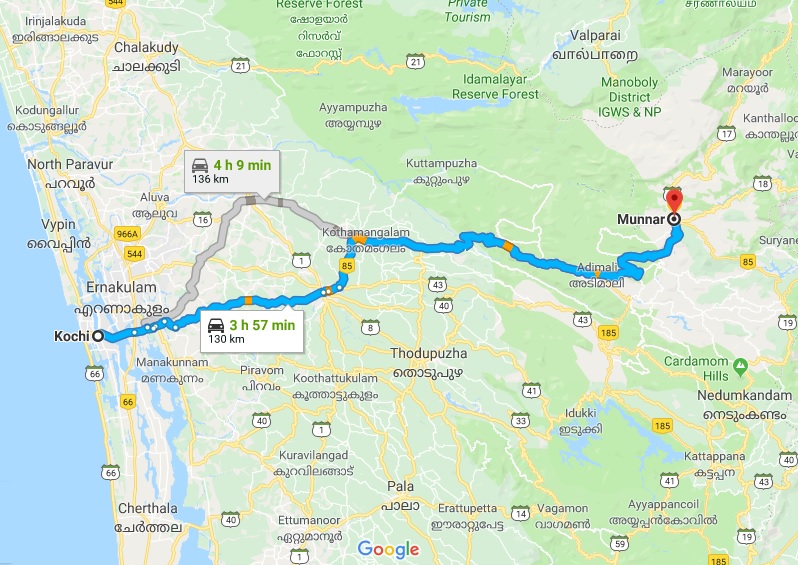 Traveling From Cochin to Munnar
Cochin to Munnar Cab
Cabs are available from Cochin to Munnar as well for a fixed rate. Cabs are available from Ernakulam Railway Station as well as the Prepaid Taxi Counter in Cochin International Airport. The distance from Cochin International Airport to Munnar is 115 kilometers and the taxi fare from Cochin to Munnar for an ordinary AC car will be 3000 rupees as of September 2018. Taxi cars are also available from Ernakulam Station and from various points in Kochi city.
It is always advisable to negotiate with the driver and arrive at a fixed price before hiring a cab from Cochin to Munnar. However, if you are planning for a trip which is more than 1 day then it is recommended to go for a tour package which includes both cab and hotel stay and the final cost that you get from any recognized tour operator will be cheaper than what you may get through direct booking.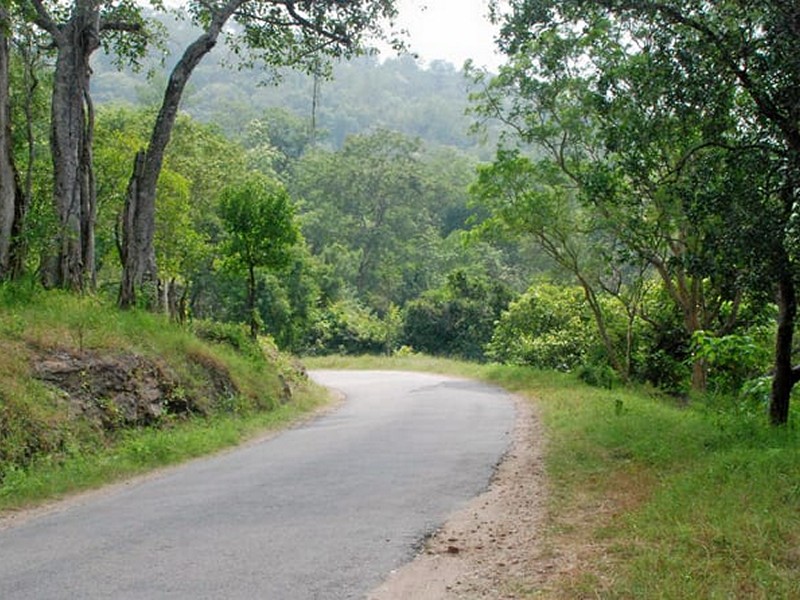 Cochin to Munnar Bus
If you are looking for a bus from Kochi to Munnar there are frequent buses to Munnar from Ernakulam KSRTC Bus Stand as well. The exact timings can be checked probably one day in advance, at the inquiry counter as the timings change depending on the availability of buses. If you find that the bus is crowded, you may approach the counter and collect a coupon which will have a seat number printed on it and that is a sort of reservation.
However, this facility is available only in selected buses. It is also advisable to opt for an Express or a Fast passenger bus that will stop in a limited number of stops and this will save time throughout the journey. The cost of traveling on a bus from Kochi to Munnar will be Rs.90 to Rs.210 depending on the type of bus.
ALSO SEE- Bangalore Munnar Trip- A Complete Travel Guide
Cochin to Munnar Route
The journey to Munnar is scenic and there are also some waterfalls on the way to Munnar. Cochin Munnar Road that runs through the forest is rough with many bents and hairpins and you may find the journey uncomfortable if you are not accustomed to hilly areas. It is also advisable to carry some tablets as there may be a vomiting sensation if you are new.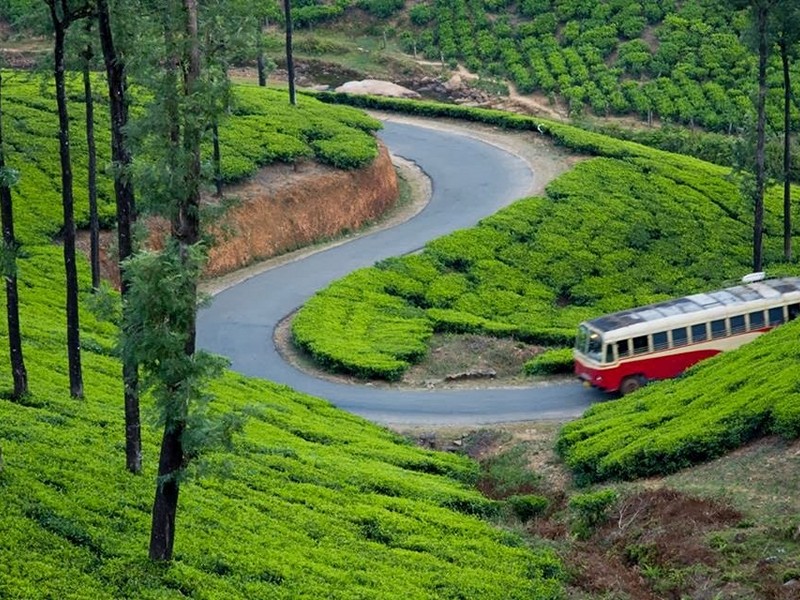 ALSO SEE – Nearest Airport to visit Munnar
Cochin to Munnar Train
There is no train from Cochin to Munnar and the railway station nearest to Munnar is in Angamaly or Aluva if not in Trivandrum. Prepaid taxi cabs to Munnar are available for Ernakulam Railway Station and the taxi fare from Kochi to Munnar is a fixed rate.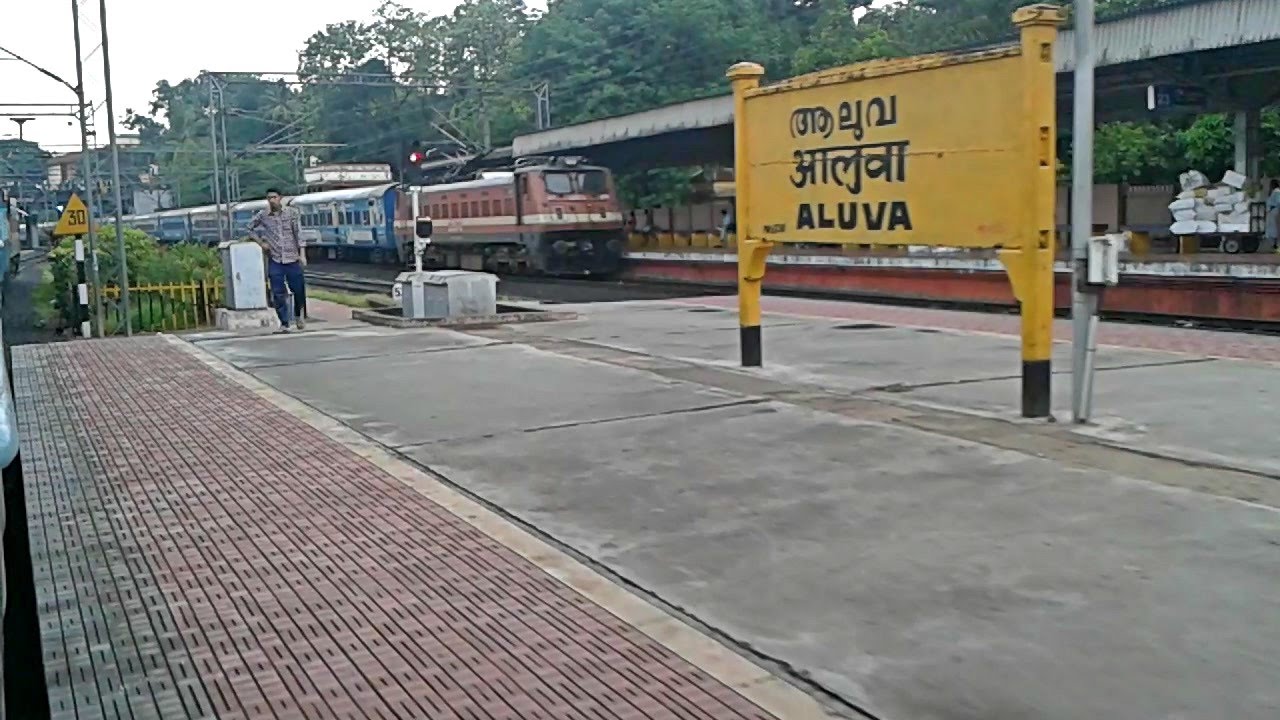 Cochin Munnar Sightseeing
In the best route from Cochin and Ernakulam to Munnar, till Neriamangalam it is a densely populated area and you can take a detour to Thattekad wildlife sanctuary if you are looking for a break and some bird watching as well. You can also make a stopover at Neriamangalam bridge which is a scenic spot for sightseeing. After Neriamangalam there is a spot called Ranikallu– Stone of Queen which was laid by the queen of Travancore to start the construction of the road from Cochin to Munnar. The waterfalls at Valara and Cheeyappara are also popular stopover points.
Considering the scenic beauty and distance from Kochi to Munnar, a road trip is the best way of traveling from Kochi to Munnar. If you are planning to do a Cochin to Munnar sojourn, Munnar Tour Packages can be booked from any of the leading tour operators in Kerala.