Museums in Auckland are quite diversified. Various Maori treasures, military history artifacts, exciting aviation displays, and shiploads of nautical exhibitions may all be found on a normal visit to New Zealand's largest metropolis. Let's take a look at some of the best Auckland Museums.
10 Must-See Auckland Museums That You Should Not Miss
1: New Zealand Maritime Museum
Address: Quay Street & Lower Hobson Street, Auckland, North Island 1010 
Phone: +64 9-373 0800
Website: https://www.maritimemuseum.co.nz
Opening Hours: Mon-Sun 10:00 AM to 5:00 PM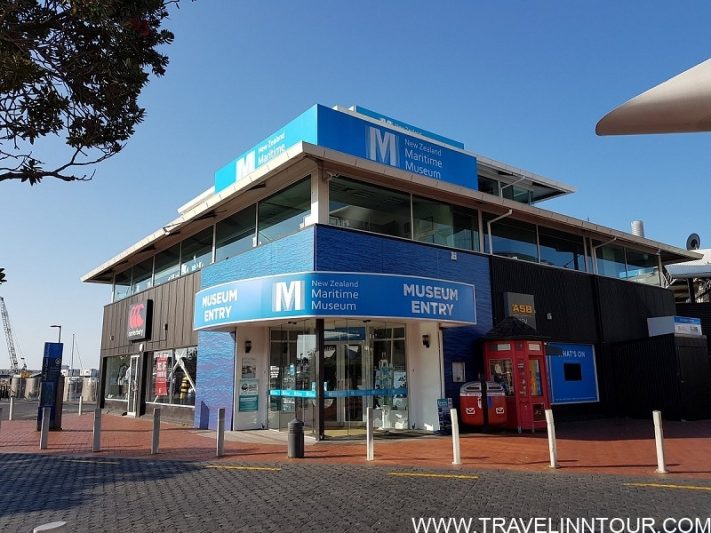 The New Zealand Maritime Museum highlights some of the city's most fascinating marine treasures. From exhibits showcasing the life journey of the country's first settlers to models of traditional Maori boats and European cargo ships. If you'd like to learn more about Auckland's rich maritime history, the museum also features regular cruises through Waitemata Harbour. You can choose one of the guided tours, which's included as an optional extra in your fee into the Maritime Museum and they run every day either at 10:30 a.m. 
2: Auckland War Memorial Museum
Address: Domain Drive, Auckland, North Island 1010 
Phone: +64 9-309 0443
Website: https://www.aucklandmuseum.com
Opening Hours: Mon-Sun 10:00 AM to 5:00 PM
For more than 150 years, the Auckland War Memorial Museum has been wowing verses from New Zealand and abroad, which is the remarkable natural world and social history exhibits. As its name suggests, the museum was originally built as a tribute to all the local citizens who lost their lives during the First World War. It has since been renovated and turned into a home for Maori and Pacific artifacts, historical galleries, and a large collection of archives.
3: MOTAT, Auckland – Museum of Transport and Technology 
Address: 805 Great North Rd, Auckland 1022 
Phone: +64 9-815 5800
Website: https://www.motat.nz/
Opening Hours: Mon-Sun 10:00 AM to 5:00 PM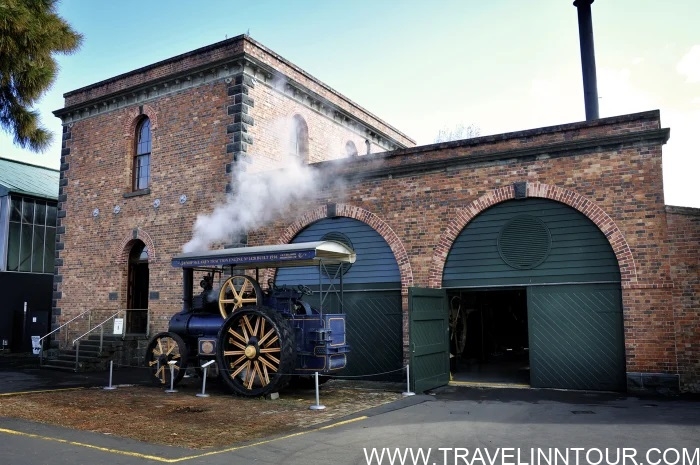 The Museum of Transportation and Technology (MOTAT) is a place that combines technology with history. MOTAT's charm includes vintage automobiles and jets, tram rides, and trucks from creative exhibits. They also run regular educational programs for children, which makes it a great stop for those traveling with their families.
4: (MMCE) Mangere Mountain Education Centre, Auckland
Address: 100 Coronation Road, Māngere Bridge, Auckland 2022
Phone: +64 9-634 7305
Website: http://www.mangeremountain.co.nz/
Learn all about Maori heritage and history in the most natural way. The Mangere Mountain Education Center takes visitors across the mountain of the same name, in addition to hosting a visitor center that serves as a local museum. A visit to the center will teach you all about the archaeological characteristics of the mountains and their importance to the local Aboriginal communities. As a bonus, there are plenty of scenic attractions to enjoy, too.
5: TSB Wallace Arts Centre
Address: 72 Hillsborough Road, Hillsborough, Auckland, New Zealand
Phone: +64 9-639 2010
Website: https://www.wallaceartstrust.org.nz/
Pah art gallery, Pah art museum, and Pah TSB Art Center are located in one of Auckland's most exclusive heritage sites – at Pah Homestead in Montesilia Park in Hillsborough. The Arts Center has a dynamic list of events and performances, always prioritizing the work and support of New Zealand artists and those willing to work.
6: Stardome Observatory
Address: 670 Manukau Rd, Auckland 1023 
Phone: +64 9-624 1246
Website: https://www.stardome.org.nz/
Opening Hours
Mon Closed
Tue – Fri 9:30 AM to 5:00 PM
Sat-Sun 9:30 AM to 9:30 PM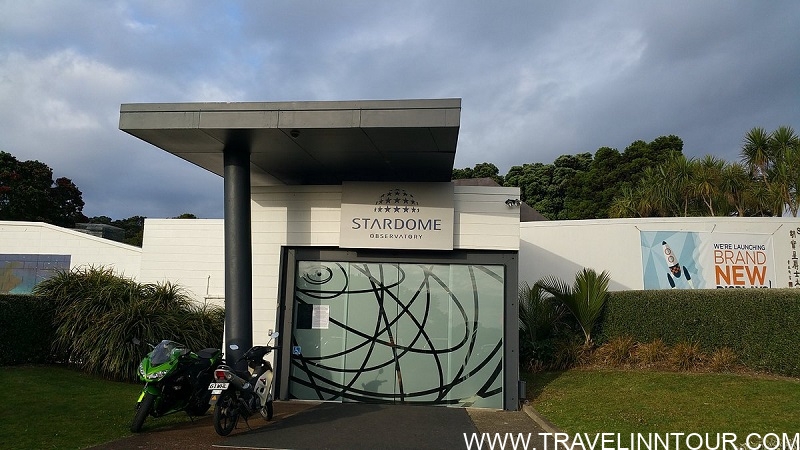 This gallery/observatory/space dome is one of the main attractions in Cornwall Park (Auckland's One Tree Hill is another). Stardome has been around since 1967 and has since become one of the favorite places for school field trips and educational expeditions. The adjacent planetarium was completed in 1997 and is the largest of its kind in New Zealand.
7: The Huia Settlers Museum
Address: 1251 Huia Road, Huia, North Island 0604
Phone: +64 9-811 8971
Website: http://huiamuseum.org.nz/index.html
Opening Hours: Sat-Sun 1:30 PM – 4:30 PM
Mon – Fri Closed
Huia Settlers Museum was opened on March 10, 1984, and the museum was established to collect and preserve tools and documents that display the way of life of the early settlers who lived in Huia and the surrounding areas, so you can find their household tools, agricultural tools, and other tools that were used before. The Huia Settlers Museum is located in the heart of Huia in the beautiful Karamatura Valley.
8: McCahon House Museum
Address: 67 Otitori Bay Rd, Auckland 0604
Phone: +64 9-817 6148 – Museum : +64 9-817 7200  
Website: https://mccahonhouse.org.nz/
Opening Hours: Wed-Sun 1–4 pm or by appointment. Closed public holidays.
The McCahon House Museum is an art museum and is originally the house in which New Zealand's most famous painter, Colin McCahon, and his family lived during the 1950s. The house is located in the middle of beautiful nature and the museum has won many awards.
9: Auckland Art Gallery
Address: Wellesley Street East, Auckland, North Island 1010 
Phone: +64 9-379 1349
Website: https://www.aucklandartgallery.com/
Opening Hours: Mon-Sun 10:00 AM to 5:00 PM
The Auckland Art Gallery Toi o Tāmaki, Founded in 1888. The most comprehensive collection of national and international art in New Zealand is located in a historic award-winning building on the edge of Albert Park in the heart of the city. It has a shop and cafe. The gallery regularly hosts international touring exhibitions and offers a list of lectures, performances, film screenings, and children's activities to complement the exhibition program. Entry fees apply to international visitors. Fees may apply for special exhibitions.
10: Howick Historical Village
Address: Bells Road, Lloyd Elsmore Park, Pakuranga, Auckland 
Website: https://www.historicalvillage.org.nz/
Opening Hours: 10 am-4 pm daily (Closed Christmas Day, Boxing Day, and Good Friday.)
Howick Historical Village is a reproduction of a colonial settlement in New Zealand with the remaining structures. Located in over 7 hectares of patrimonial Gardens, the Museum is an excellent place of documentary, drama, photography, and setting of cinematography with more than 30 traditional buildings. Completely renovated, gorgeous residences and antique gardens provide the perfect setting for a classic vintage wedding day.
What Else To Do In Auckland, New Zealand
Go wine tasting on Waiheke Island. Waiheke offers some of the loveliest beaches in the area, as well as some of the greatest wines. It might be packed on weekends, but it is fairly calm during the week. It can get crowded during the weekend, but very quiet during the week. It seems a world away from Auckland, but it's only 35 minutes by ferry.
Take the ferry to Rangitoto Island. Rangitoto Island has trails around the majority of the island, as well as a bridge that connects to neighboring Mototabo Island, which is a great hike even for the least experienced hikers. Rangitoto Island has several lava caves to crawl or climb through as well as a stunning 360-degree view at the summit (just about an hour's walk on the most direct path). This is one of the most convenient islands which is located nearby as it is only 20-25 minutes away by ferry.
One Tree Hill, Auckland
Address: 670 Manukau Road, Auckland, New Zealand
If you want to spend some time amidst the vast green spaces, you should visit one tree hill, which is one of the largest green space in Auckland and includes Cornwall Park, where you can watch grazing cows and goats, and if you want to visit One Tree Hill, you should know that it is a 13-minute drive from downtown Auckland.
Driving in New Zealand is on the right side, like the British system, and you can try driving there, but our advice is to dispense with the idea of driving there and rely on trips (try Auckland hop on hop off or explore Auckland by walk ) with tourist offices available everywhere and arrange tours and all attractions for you.
If you like the article, please share it with friends, your valuable comments are very important to us. 
Save It On Pinterest