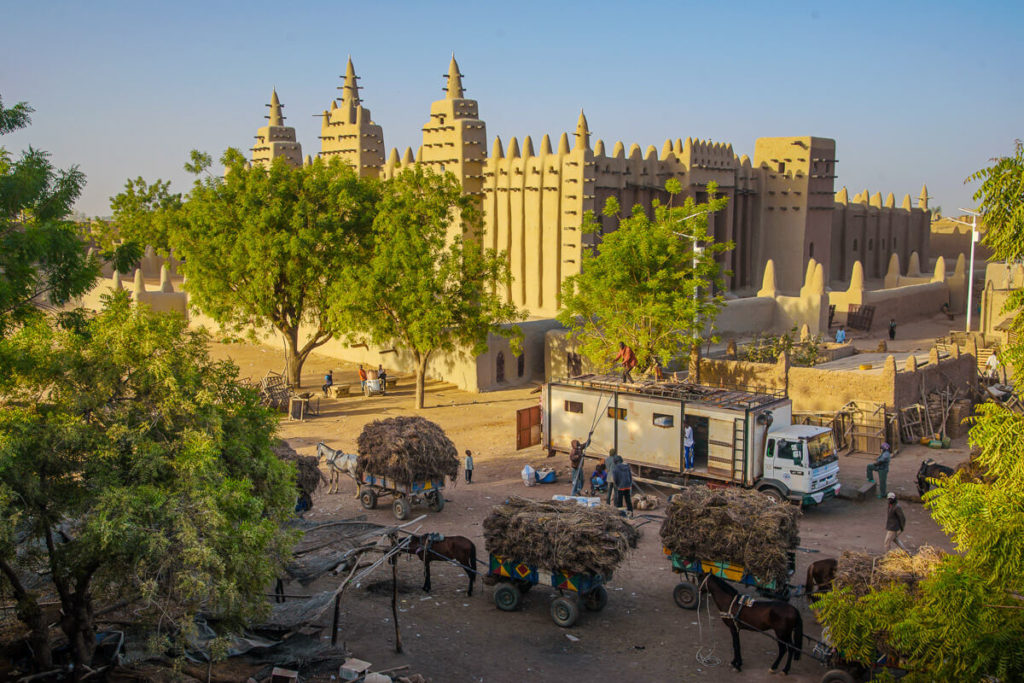 Mali needs little introduction.
Despite being such an off the beaten track country, worthy of being included in the top 5 of the Against the Compass list, not so many years ago, tourism used to be a priority here, a country home to four outstanding World Heritage Sites – Djenné, Timbuktu, the Tomb of Aksia and the cliffs of Bandiagara – the first of which, should be one of the 7 Wonders of the World, in my opinion.
Nowadays, however, Mali is going through an unfortunate situation that has isolated these astonishing sites from the outside world, wonders which have not only been visited by 21st century tourists, but have also been traveled through over the centuries by countless traders carrying gold, leather, and ivory along the trans-Saharan route.
Tourists are a rare thing to see in Mali these days but, regardless of all the souvenirs covered in dust and a decayed tourist infrastructure, many jaw-dropping places are still out there, located in the safe area, and Malians will receive you with nothing but a welcoming smile.
In this guide, I want to show you all the places I visited in Mali in a 9-day itinerary, including all my tips.
For more practical information like budget, visas, etc., don't miss my Mali travel guide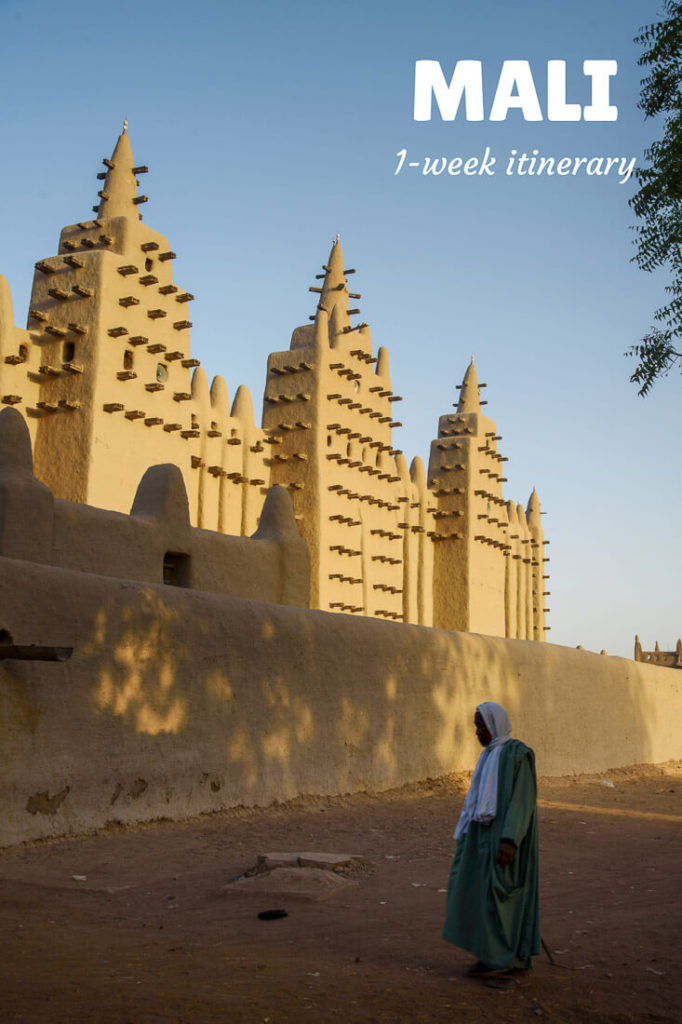 Safe places to visit in your Mali itinerary
All the places listed in this Mali itinerary – the ones I visited – are within the safety area, except for Djenné.
Djenné is located in Central Mali, in a region which all governments advise against any travel to, since Jihadist-controlled villages are not that far away, and the road leading there has been targeted by bandits and Islamist extremists.
Despite this, Djenné itself has always kept safe, but travelers wanting to visit its giant sand castle should know they must assume some small risk.
The rest of the towns and villages mentioned in this blog are OK for independent travel, but be aware that the situation in Mali is extremely unstable and by no means will I be responsible for any unfortunate event which may occur to you during your trip.
For more information and advice, don't forget to read my safety guide for Mali.
How many days are needed for Mali?
Mali is one of those countries that requires a couple of weeks to visit, at least, but since pretty much the whole north remains inaccessible, which is where the best places to visit are, I think that 7-10 days should be enough to get an idea of what Mali is.
Backpacking in Mali for a few days
Because of current safety concerns, travelers spending just a few days in Mali are usually country collectors and Africa overlanders who want to cross Mali off their list.
While sort of understandable, I think that going all the way to Mali to just visit Bamako and perhaps, do a day trip to Siby is a big mistake, since you are missing a big area within the safe range.
Anyways, this is my suggested 2 and 3-day Mali itinerary:
Day 1 – Bamako
Day 2 – Day trip to Siby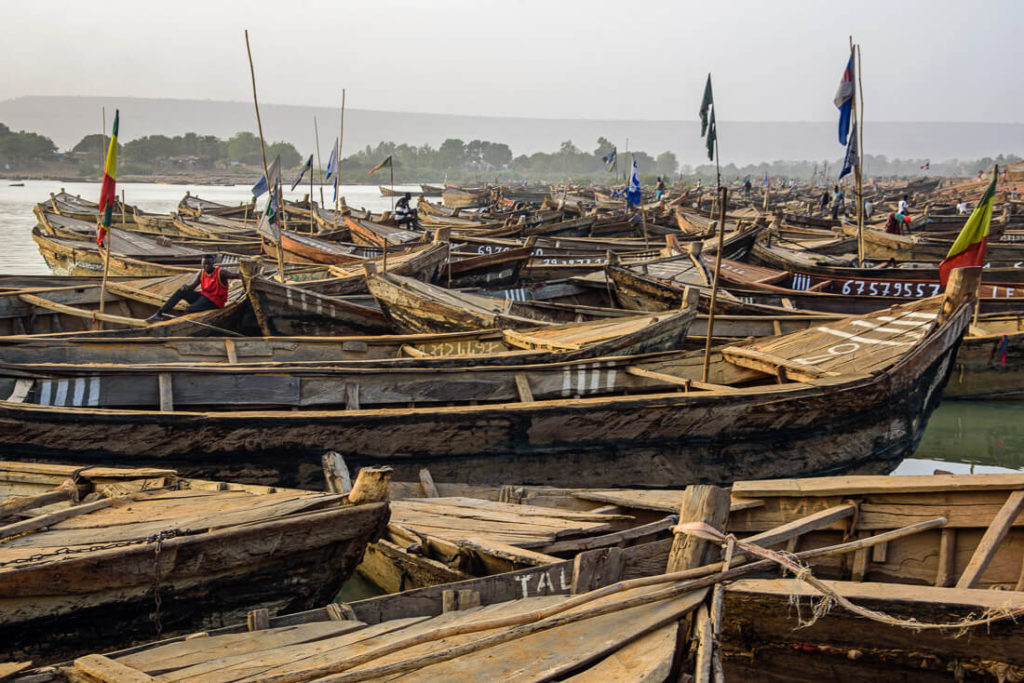 If staying 3 days:
Day 1 – Bamako
Day 2, 3 – Ségou
Backpacking in Mali for 7-8 days
If you have one full week to visit Mali, you may visit both Ségou and Siby and, if you dare, make a trip all the way to Djenné.
Day 1 & 2 – Bamako
Day 3 & 4 – Ségou
Day 4 & 5 – Djenné and Ségou
Day 6, 7 – Siby
Day 8 – Back to Bamako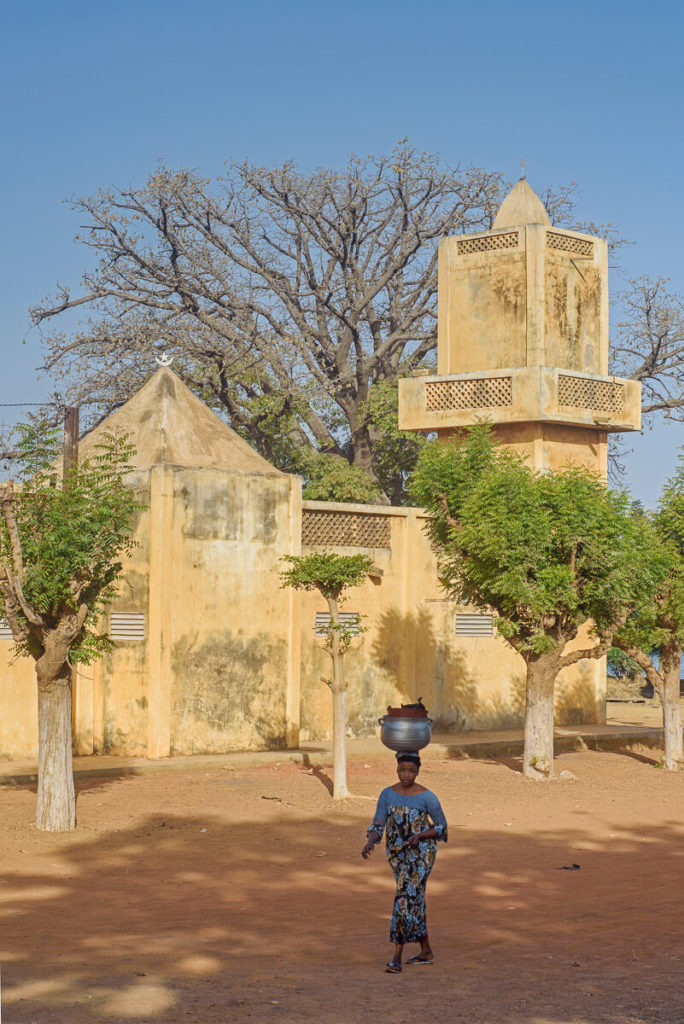 Travel insurance for Mali (with COVID-19 coverage)
Travel insurance for Mali is a real must, especially in times of pandemic, and I strongly recommend SafetyWing, one of the few insurance providers with COVID-19 coverage:
Medical expenses if you get sick
Free testing if prescribed by a doctor
Repatriation
And more
Useful books for planning your Mali itinerary
Mali travel guide by Bradt
The only available guidebook to Mali is Bradt, which dates from 2009, and I don't think there will be a new one until the Sahel conflict is over. There aren't many copies available for sale, so it can be difficult to get one.
CHECK AVAILABILITY ON AMAZON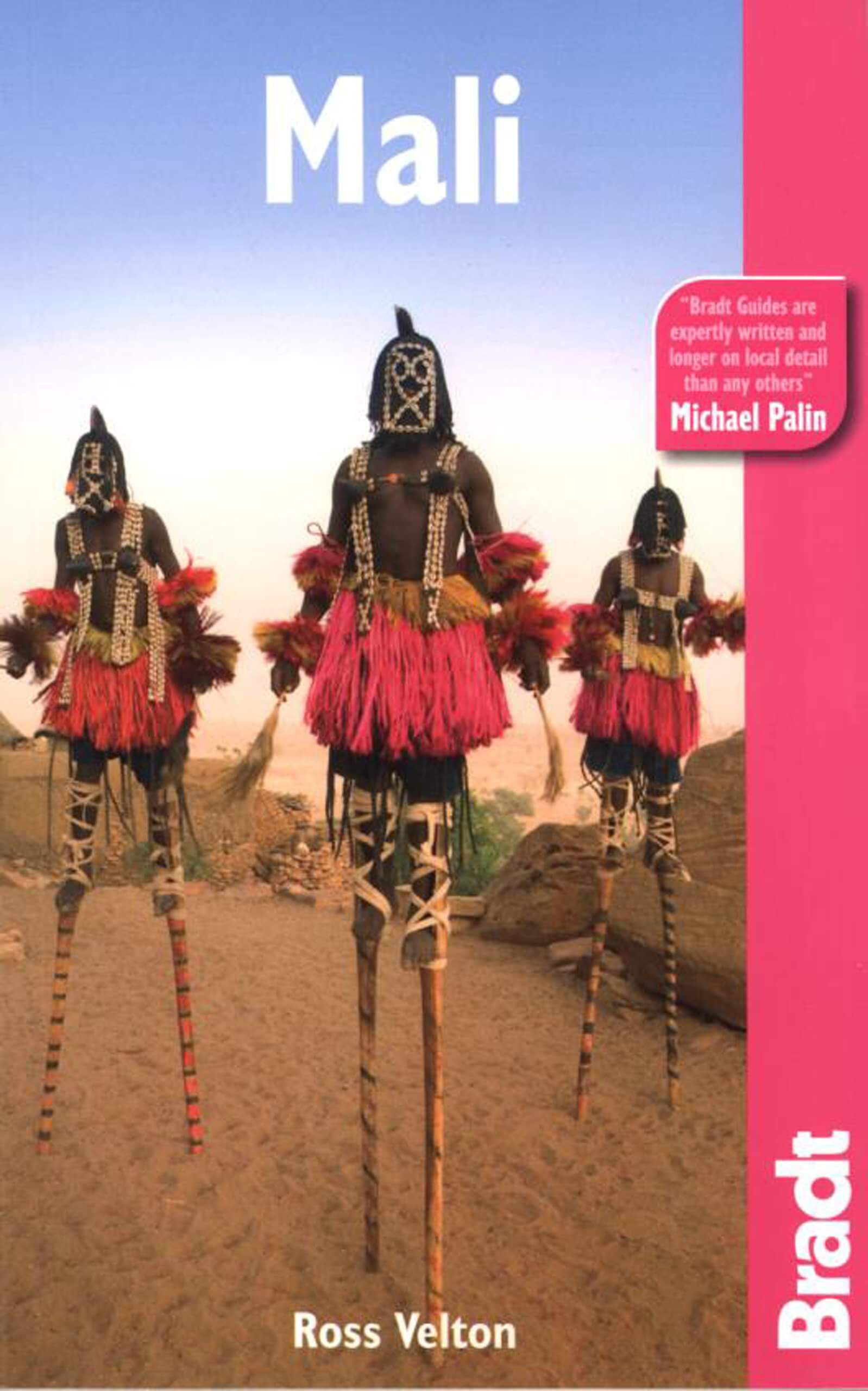 West Africa travel guide by Lonely Planet
If you are overlanding across West Africa, the generic LP guide to the region can prove useful if all you want is an overall idea of what to expect in each country. I bought it because I like collecting them but the Mali chapter has only 4 pages.
My blog posts are much more insightful ?
CLICK HERE TO CHECK PRICES ON AMAZON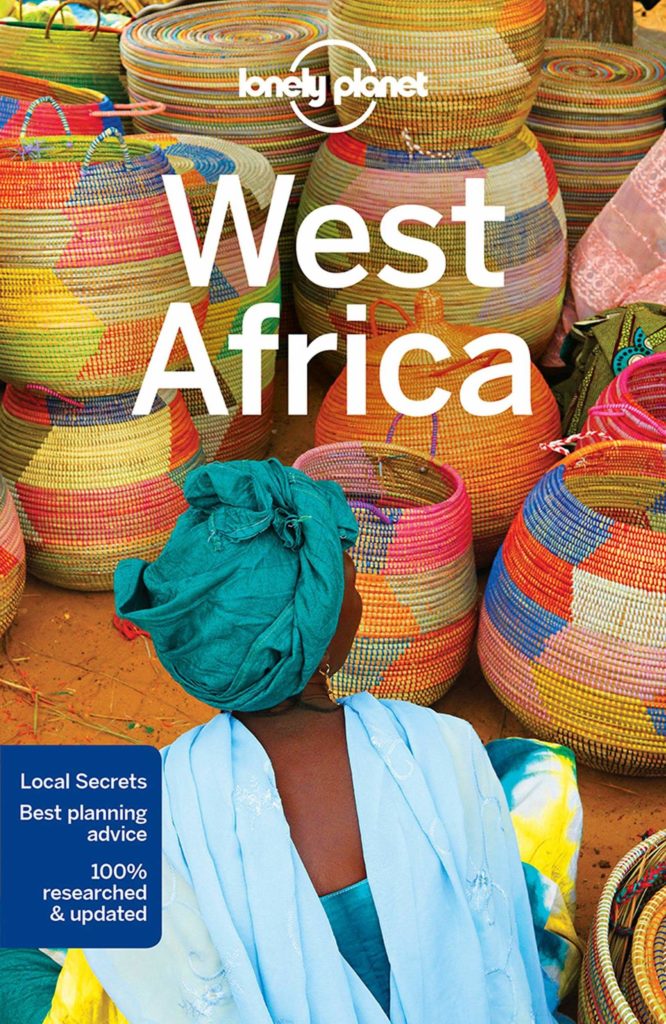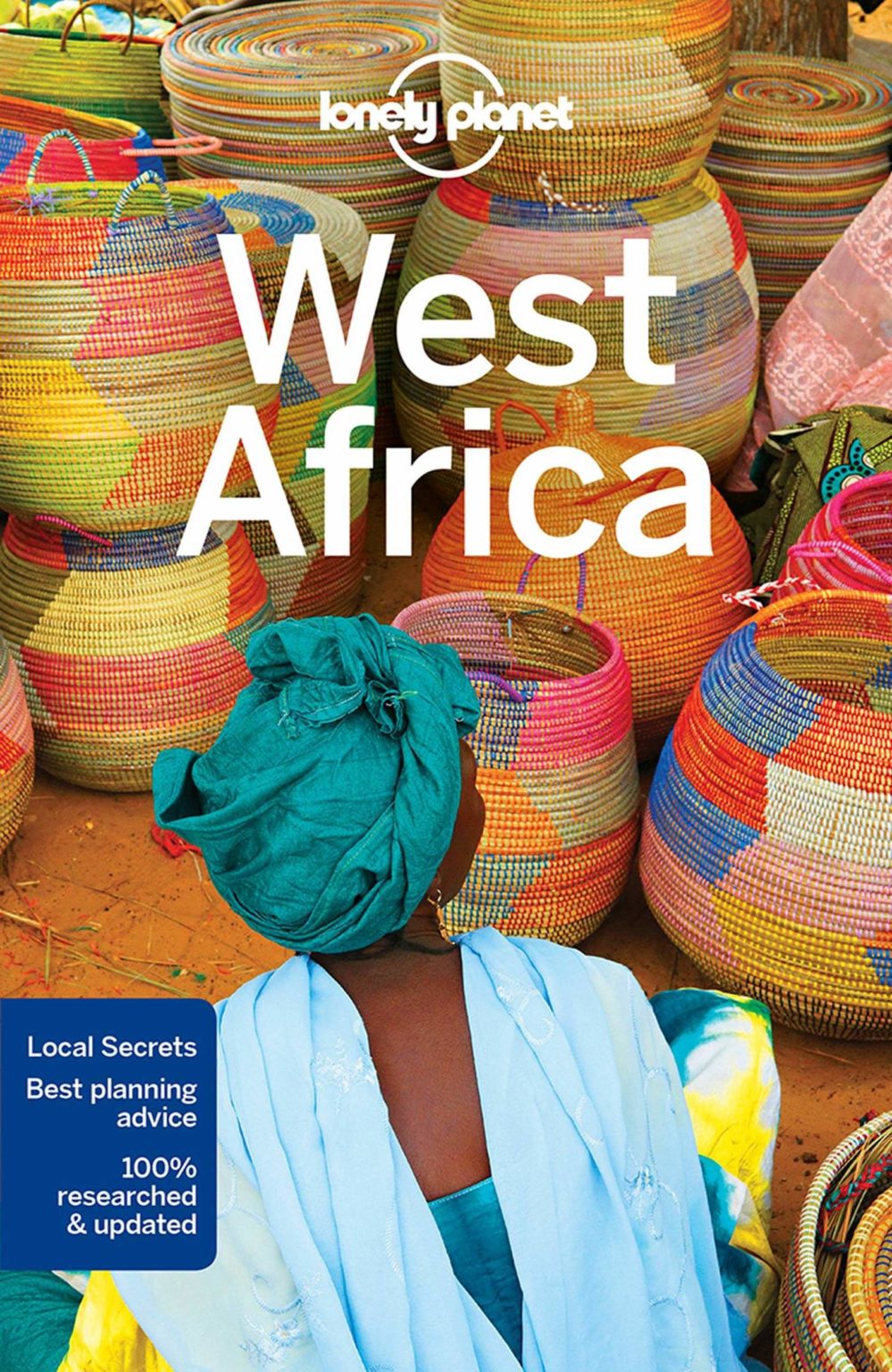 Al-Qaeda in the Islamic Maghreb: Shadow of Terror over The Sahel – Al. J. Venter
Incredible book that will make you understand what is going on in the Sahel, with a special focus on Mali. I enjoyed this book very much and I strongly believe it's an essential acquisition for anyone traveling to Mali.
CLICK HERE TO CHECK PRICES ON AMAZON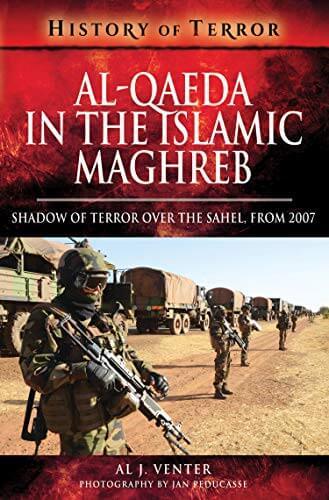 Places to visit in Mali in a 7-day itinerary
You may also be interested in my personal Mauritania Itinerary
Here are all the places I visited in Mali.
Map of the things to do in Mali
Click on the image below to see the interactive map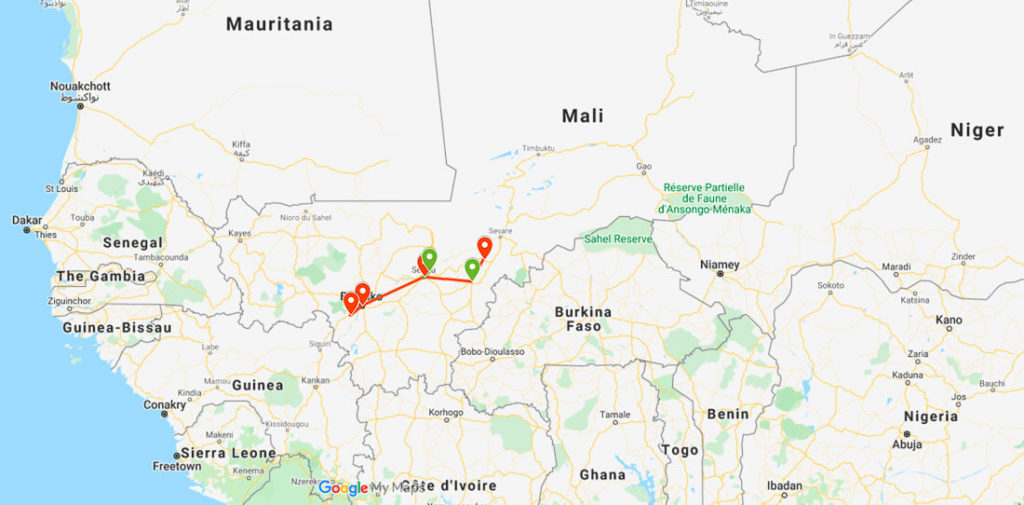 Day 1, 2 – Bamako, the capital of Mali
Bamako is a typical African city, overcrowded, littered streets and loads of traffic jams which, combined with the blanket of dust and fog that characterizes it during dry season, doesn't make it sound like an appealing place to visit.
Still, I liked Bamako, very much, perhaps because this was my first introduction to sub-Saharan West Africa, but also because it is as vibrant as dirty, and home to kind-hearted Malians who will use any excuse to play some music and dance along the bustling streets.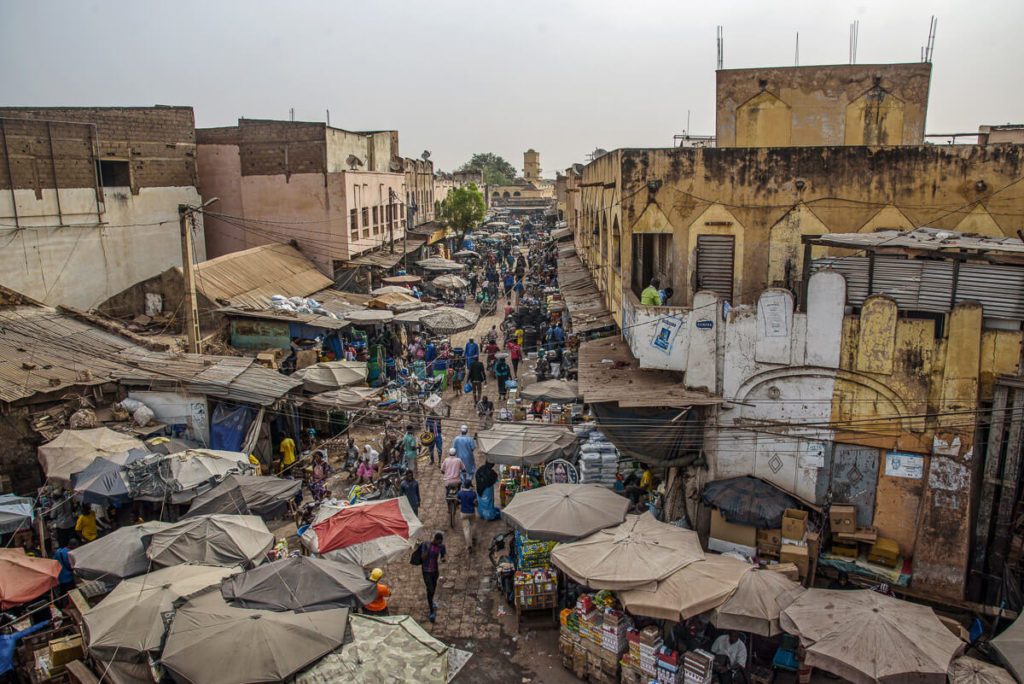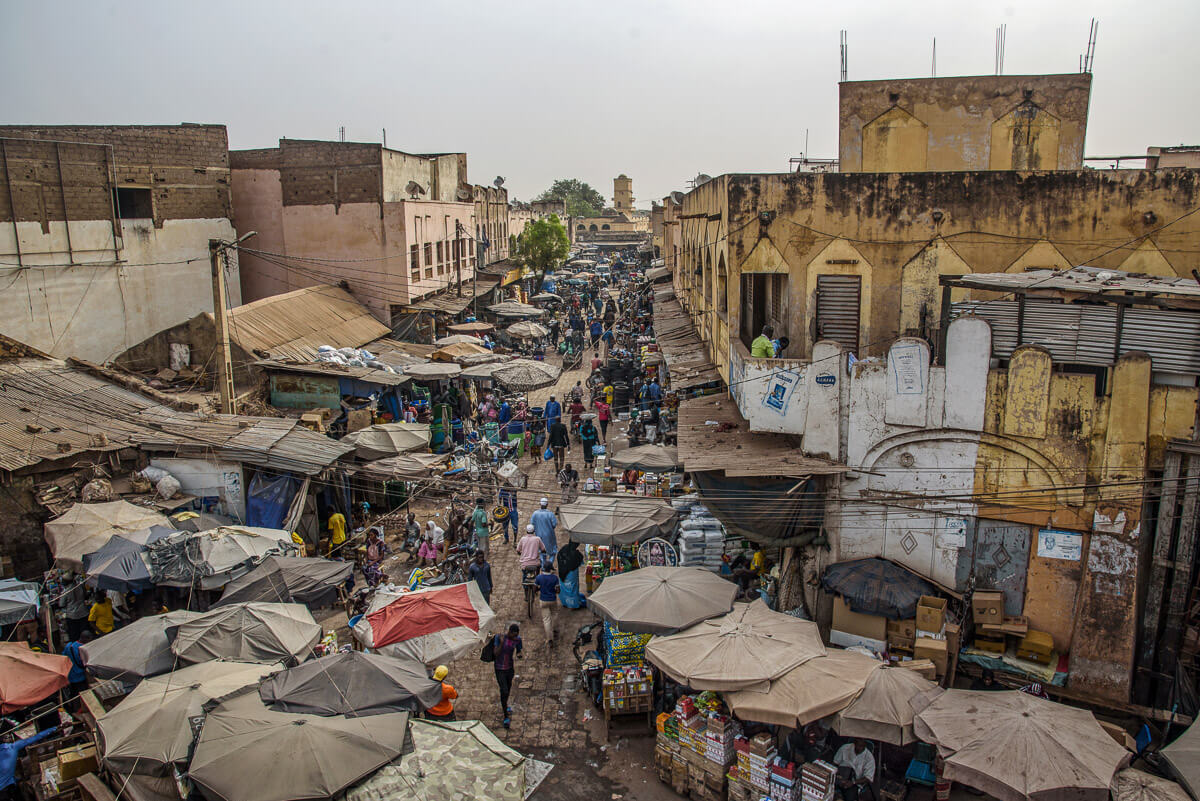 Being a relatively new city compared to all historical sites found in Mali, Bamako lacks architectural gems as such but, from a cultural point of view, you will definitely love getting lost in the market lanes, checking out the vegetable gardens along the Niger River, or just strolling down the streets while dodging the endless scooters.
Things to do in Bamako
Traditional medicine market – Monkey heads but also hyenas, cats and several incongruent animals, for sale. They are used for traditional medicine and typically, they would boil any of those heads and drink the resulting liquid. This is one of the most bizarre things I have ever seen in Africa.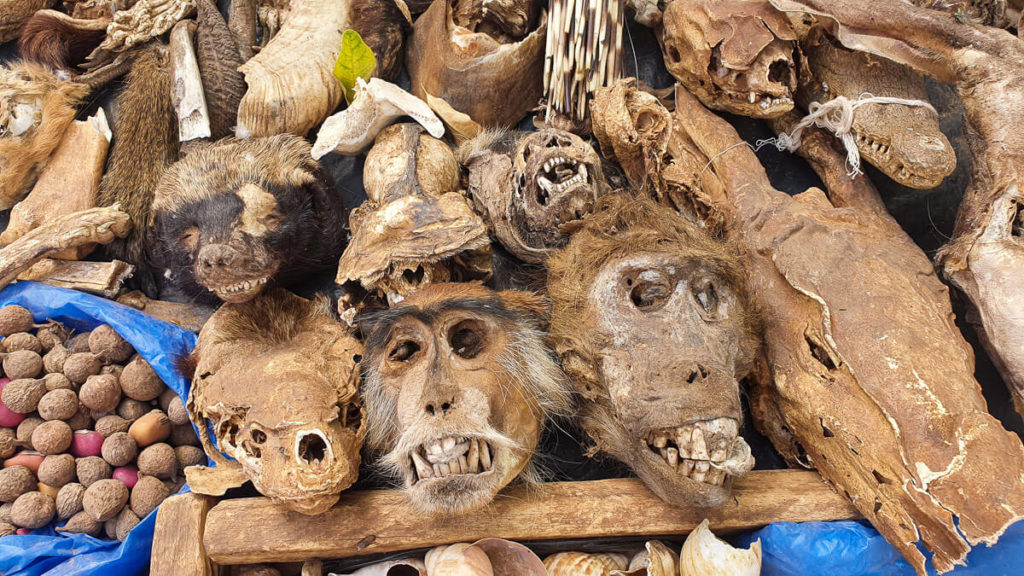 Artisan market – The artisan market would be a nice place to buy some true Malian hand-crafts if it wasn't for all the highly intense sellers who push you to check out their shops to later tell you ridiculously exorbitant prices. Instead, you can find similar hand-made souvenirs in Ségou at a much cheaper price.
Grand Mosque – Built by the Saudis, the Grand Mosque of Bamako is nothing remarkable but it can be interesting if you wish to see more of Muslim Mali. They are a bit skeptical about letting non-Muslims in, something many Muslim friends would disagree with so, when this happens, I always say I am from Pakistan but grew up in Spain.
Sand collectors – Have you ever seen the mud buildings which are typically found in West Africa? In many places around Mali, you can see locals picking up sand from the bottom of the Niger River, which will be often be used to build those famous adobe structures, but also other kind of buildings. This is one of the most interesting places to visit in Mali and can be found here.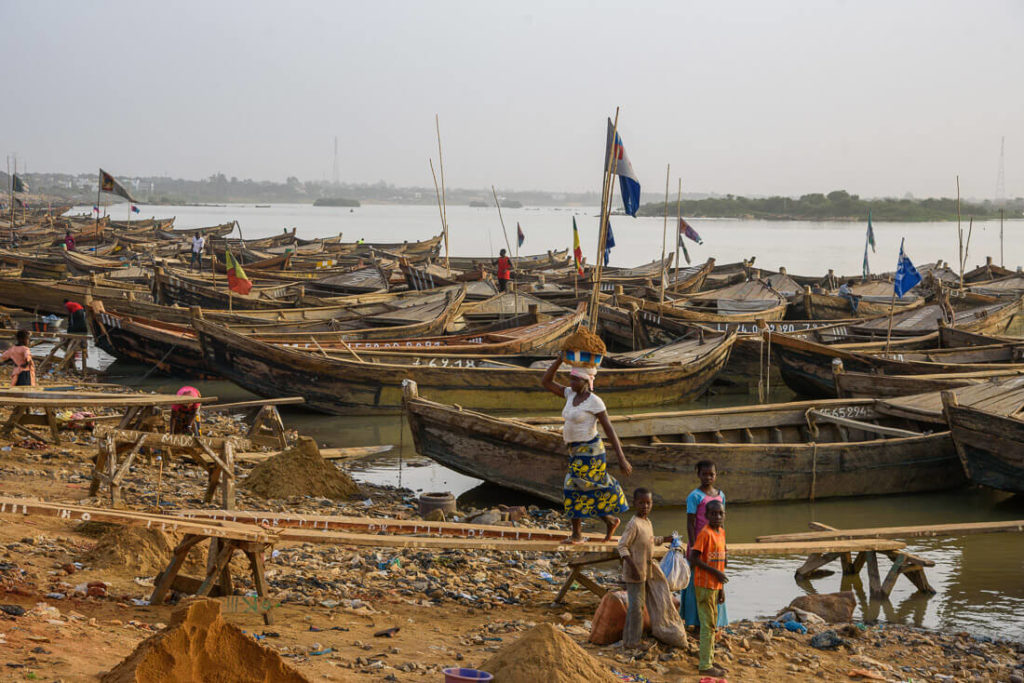 Where to stay in Bamako
Top choice – Sleeping Camel – A guest house run by one American (Phil) and Australian (Matt). Their guest house features a great bar frequented by embassy and UN stuff, a comfortable Western bubble where you can take a break from chaotic Bamako.
Budget – Auberge Djamilla – This wonderful auberge has been open for ages and still fully up and running. A good choice for both travelers and backpackers.
CLICK HERE TO CHECK AVAILABILITY
The best hotel – Hotel Radisson in Bamako – The best 5-star hotel in town.
CLICK HERE TO CHECK PRICES
But there are plenty of more options: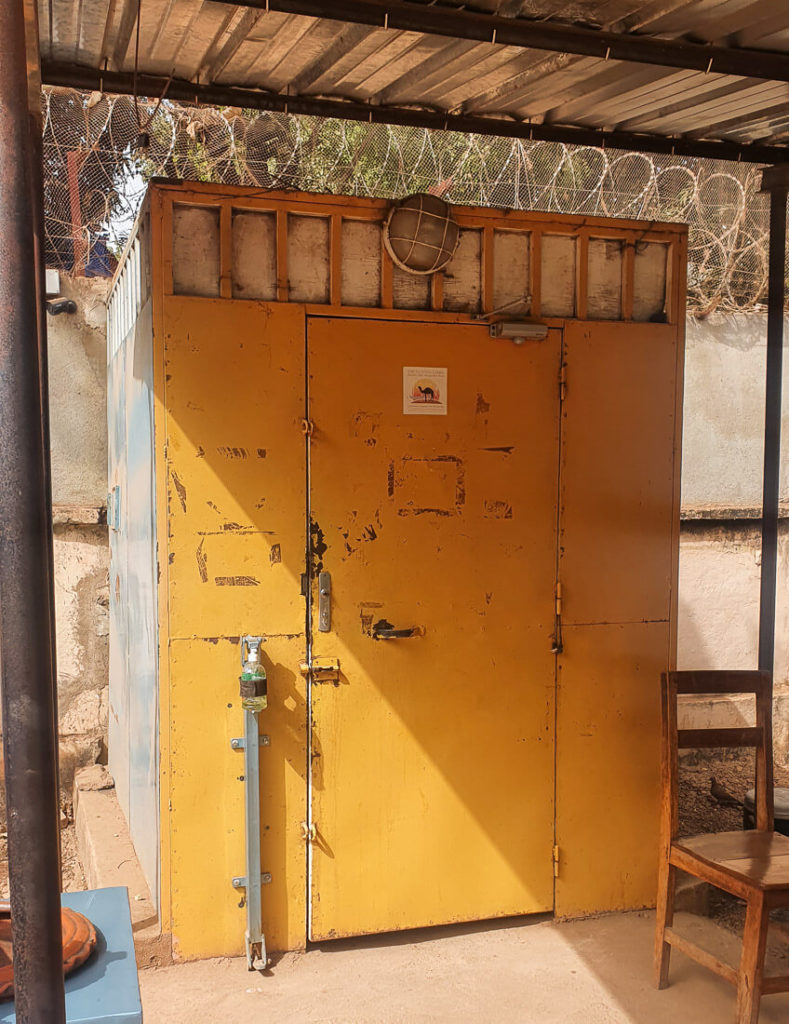 Day 3-4 – Ségou
Ségou is a big city and one of the predominant economic centers in Mali, home to one of the largest industries in the country.
On the other hand, Ségou is such a laid-back town with a particularly chilled-out atmosphere and, sitting on the shores of the Niger River, this is the perfect place to start your Mali itinerary and get a real sense of what rural Mali is like.
The above two factors were probably the reason why Ségou became sort of a hub for artists from all over the country, who decided to set up their studios and workshops in town, a sector which I believe used to have better days when tourists weren't something extraordinary.
Today, not many studios are left but Ségou keeps being a colorful town filled with smiley Malians, colonial architecture and one of the best markets to visit in Mali.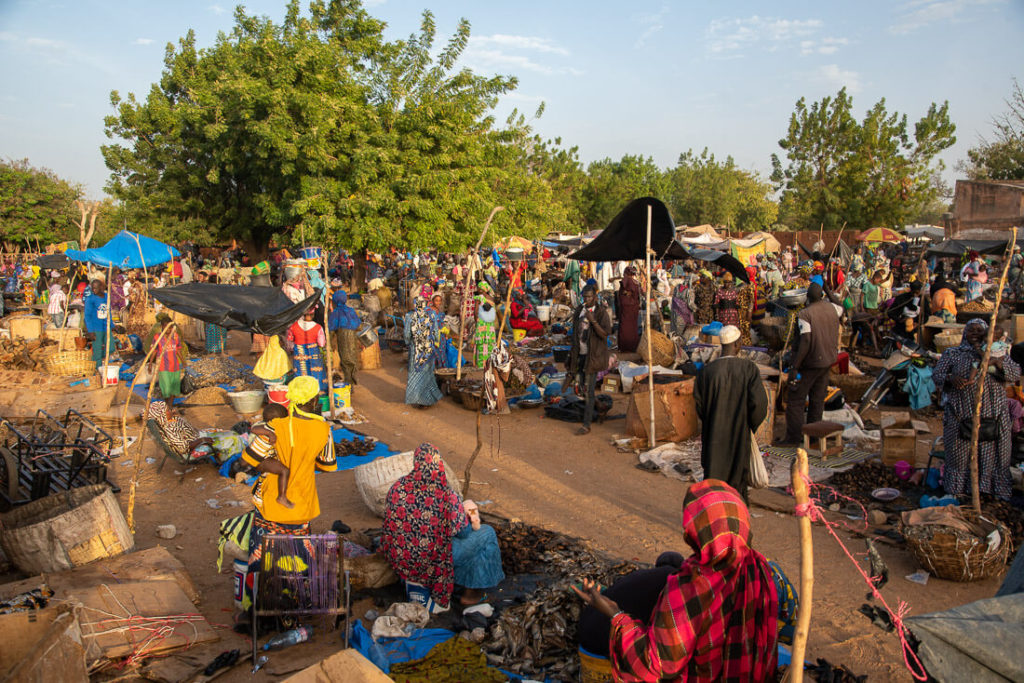 Things to do in Ségou
The Niger River – The Niger River stretches across West Africa for more than 4,000km, the longest and fastest-flowing river in the region, which has been key in developing towns and villages all along it. While in Mopti and Bamako, the river can feel overcrowded and serves as a dumping site for most Malians; I felt that in Ségou was much more pleasant to walk around, much cleaner and more rural.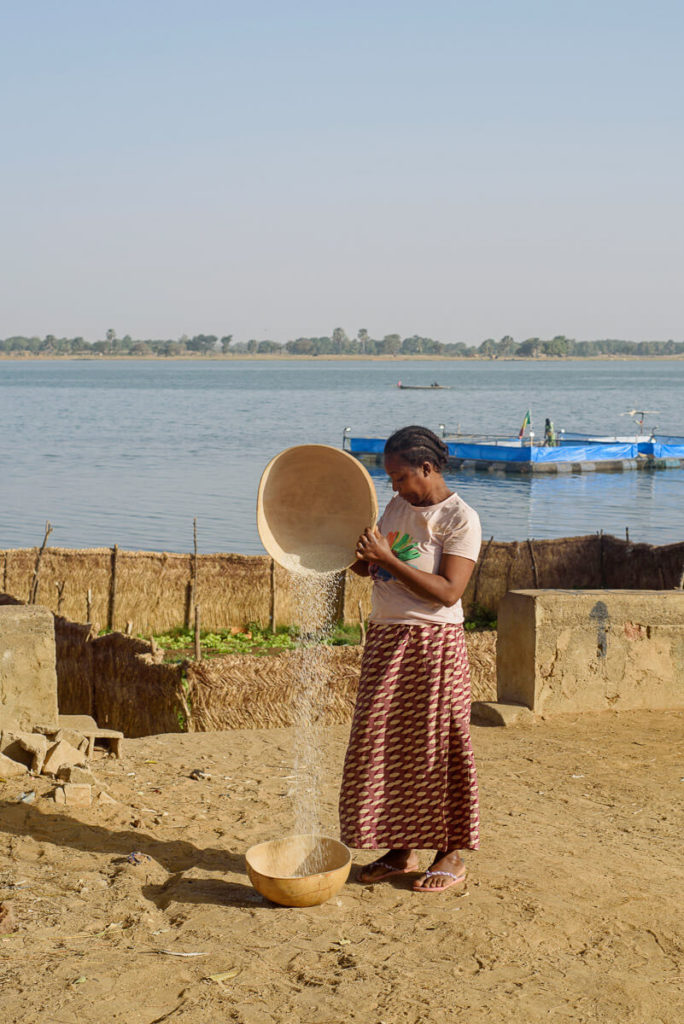 Monday market – I have seen many, many markets in my travels but if I had to name a few highlights, they would be the camel market of Hargeisa (Somaliland), the Turkmen market in Aghghala (Golestan, Iran), the Afghan-Tajik market in no man's land (at the border between Afghanistan and Tajikistan) and the market of Ségou.
I am probably biased because this was the first actual West African market I ever saw, and you may probably find similar markets in countries like Guinea Conakry or Burkina Faso, but I loved it anyways, not only because of the beautiful colorful patterns but also because I visited it on such a great, sunny day, because everybody was so welcoming, it was mango season and I could just sit down with my beer and look around.
Centre of Textile Ndomo – If you are into painting and textiles, in this workshop they paint different types of cloth with mud and, man, some people working there are real artists. I did buy a big one with beautiful Dogon figures and trimmings which is currently hanged on the wall of my apartment in Barcelona.
Visit Dougouba
If you are not sure about visiting Djenné (for security reasons), one safer alternative would be paying a visit to the village of Dougouba, 25km north of Djenné following the river, a small settlement composed of adobe buildings and dominated by a mud mosque which, while not as impressive as Djenné's, is gorgeous, plus it is one of the oldest mosques in Mali. Apparently, the village is also infamous for the practice of witchcraft and some traditional Malian people are afraid to go there. I don't know if there is any public transportation for going to this place but if there was, it would probably be a pain. I visited it with a driver who also served me as a guide.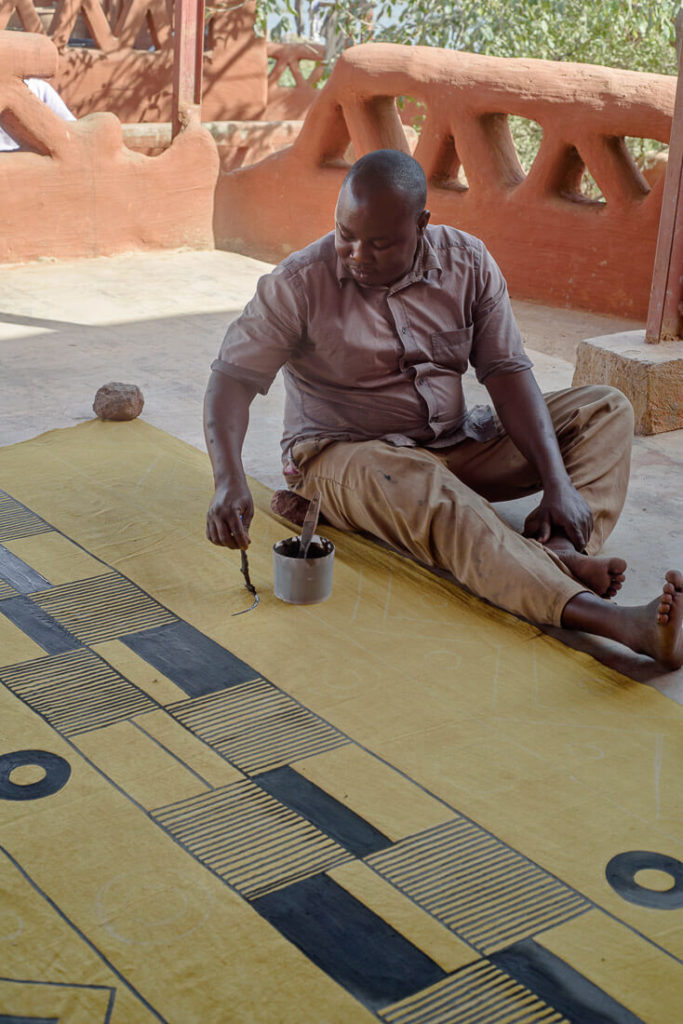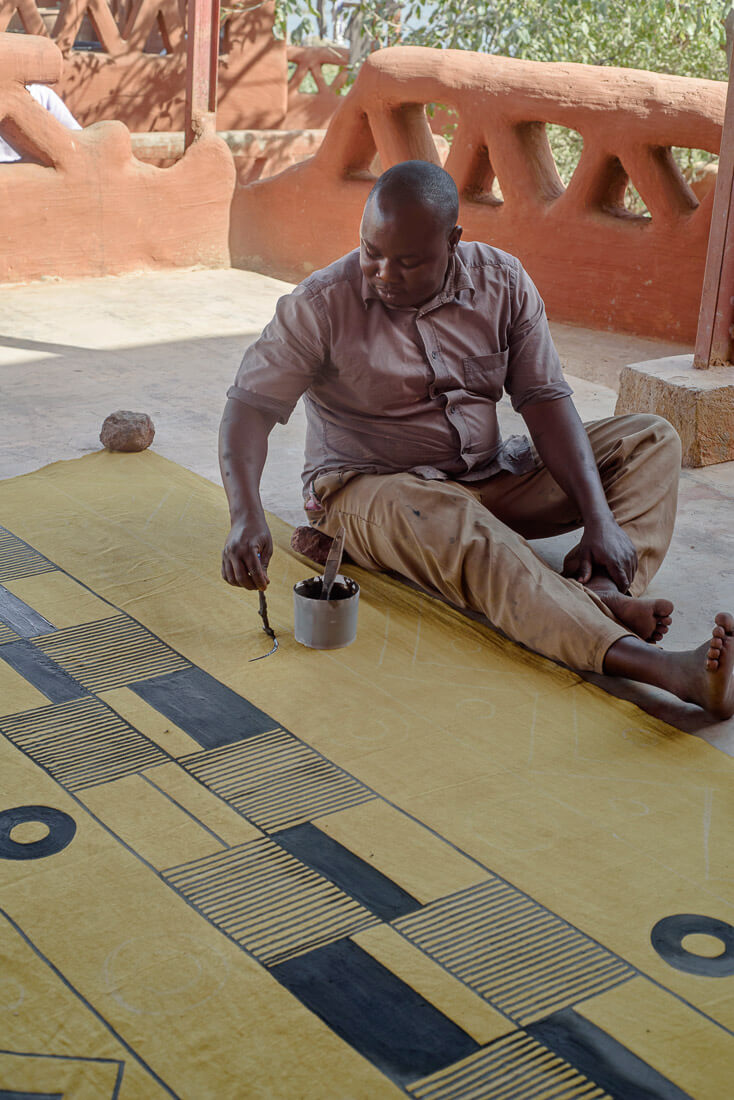 Where to stay in Ségou
There are many hotels in Ségou and I stayed at Soleil de Minuit. It falls within the budget range but it's clean, comfortable and has a great location. 12,000CFA for a double room with private bathroom.
How to get to Ségou from Bamako
Ségou is 235km from Bamako and the journey by bus takes between 3 and 4 hours.
There are several stations with direct buses to Ségou, but each one has a different schedule and they can all be found along Ave De L' Unite Africaine Oua. I chose Diarra because that's where the next bus departed from.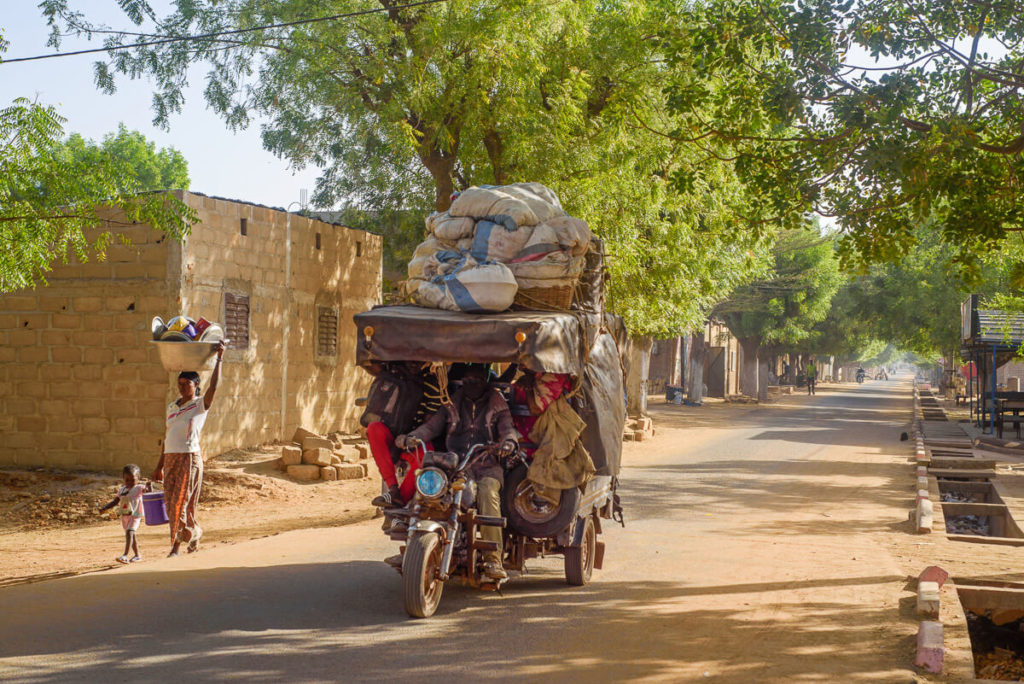 Day 5, 6 – Djenné
Remember to check the latest security updates before going to Djenné.
If I had to name a few places that have thrilled and moved me for real, I would say Lalibela in Ethiopia, Nanga Parbat in Pakistan, the Wakhan Valley in Tajikistan, and the Grand Mosque of Djenné in Mali.
The Grand Mosque of Djenné is the largest mud building in the world, a real 20-meter tall sand castle which I guarantee will leave you breathless and stupefied, and definitely worth all the small risk that visiting Djenné implies, for me at least.
Apart from the mosque, Djenné itself is also worth the trip.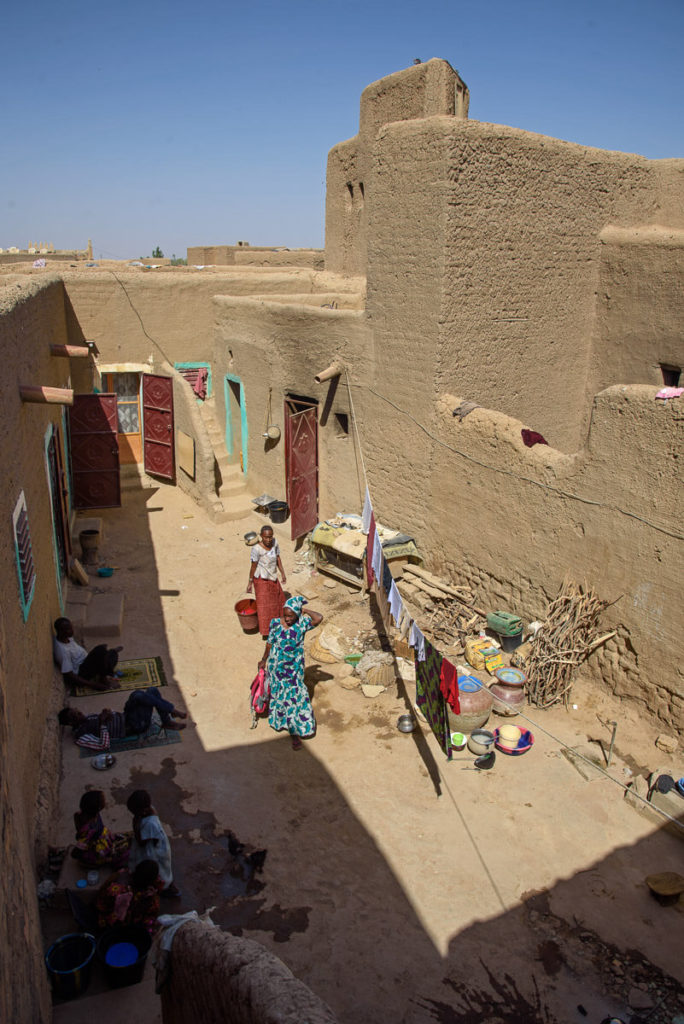 Once an important commercial center that competed directly with Timbuktu along the trans-Saharan route, Djenné was also considered to be one of the most cosmopolitan towns in all Africa but, unlike Timbuktu, Djenné went into decline much quicker, in the 16th century, and what used to be one of the most important centers for Islamic scholarship, is today nothing more than an agricultural, rural town.
Nonetheless, Djenné is absolutely photogenic, since the well-preserved town is entirely built of mud, typically a mix of sand, water and cow dung (really), making it very pleasant to your eyes.
Visiting San
San is nothing but the average unattractive Malian town but it makes for an excellent stopover on the way to Djenné, since San is home to another surprisingly big mud mosque, one of the largest in the country and apparently, very few visitors used to stop here, not even when tourism used to flourish. By the way, for safety reasons, some tour companies prefer to arrange accommodation in San rather in Djenné.
Things to do in Djenné
Entering the mosque – You can enter the mosque but, non-Muslims need to bribe the Imam and his rates start at 30-40€, no kidding, which I found extremely abusive. Then, he will ask for an extra 10€ for going to the rooftop, which sucks, but there's room for negotiation and I think I paid around 30€ for all included. I only accepted because of the unfortunate situation in Mali but seriously, that Imam is a smart ass.
Mosque view points – There are a few view points. Just ask around. One is free and in the other they ask for few CFA.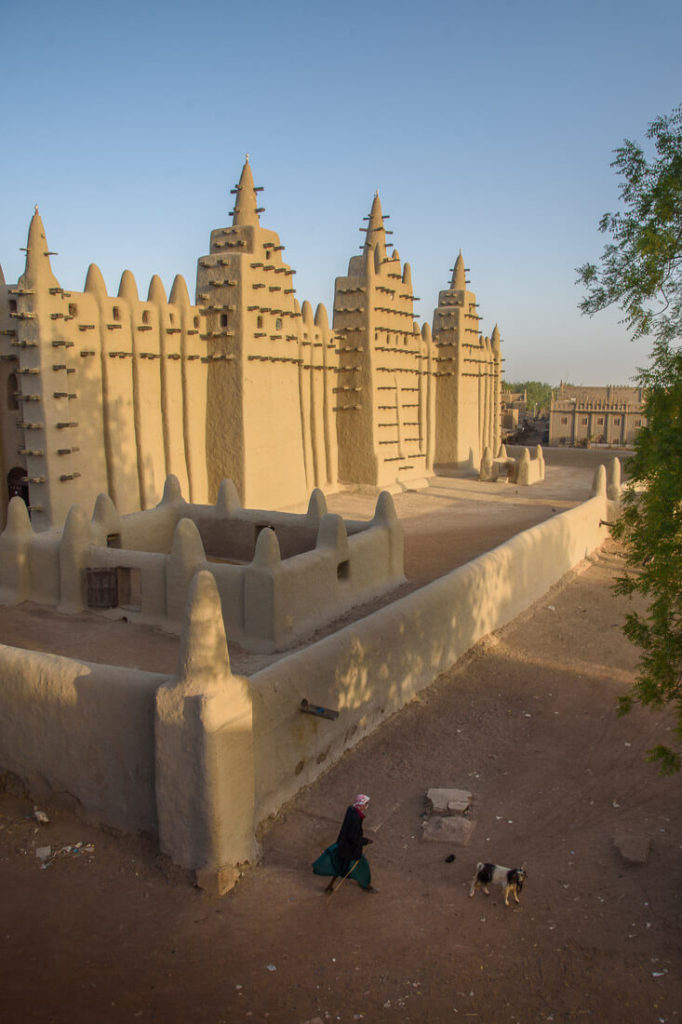 The library – There is one library where you can check old manuscripts (like the one in Chinguetti, Mauritania)
Quranic schools – In Mali, I was told they have two types of schools, Quranic – which is the religious school – and European, which is closer to our understanding of what a school is. In Djenné, there are around 20 Quranic schools all spread out across Djenné's narrow lanes. While it may sound weird, my guide took me to visit two of them.
By the way, the market takes place on Monday but I went to Ségou's instead. While being in Djenné during market day may seem ideal, I preferred to go on a normal day, since I was there for a short amount of time, so I could focus on the town itself, and Djenné's market should not be very different from Ségou's.
Where to stay in Djenné
Nowadays, the only hotel in Djenné which remains open is Campement de Djenné.
How to get to Djenné
As I said, I went there with a guide with a private car and his driver, and we departed from Ségou.
Daring travelers can also reach Djenné by bus from Ségou.
If you are on a budget but still want to hire a guide, I know one traveler who did hire a guide but they went by bus, hence paying much less money than I did.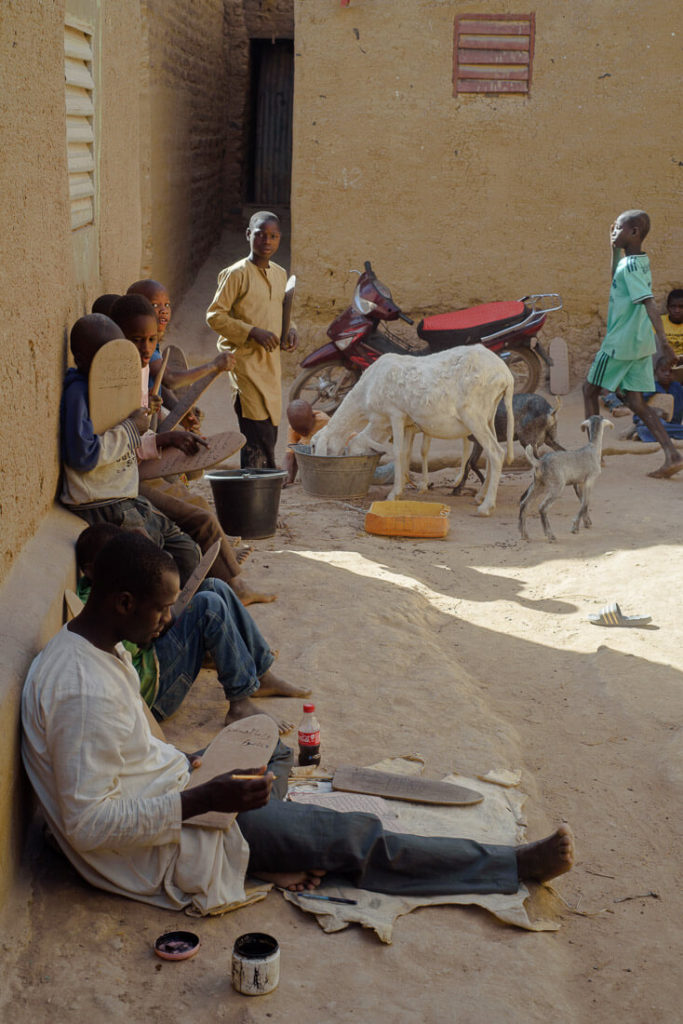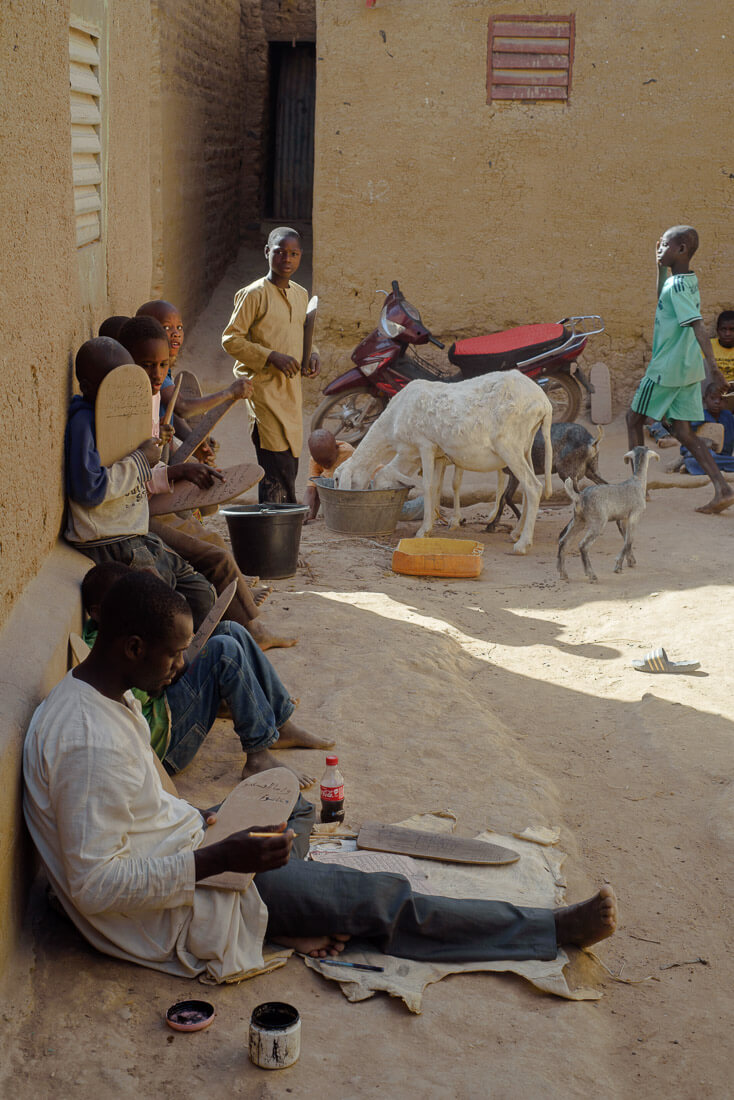 Day 7, 8 – Siby
Located 50km south of Bamako, Siby area makes such a great day-trip from Bamako, making it like an ideal destination for those who have no more than a few days to visit Mali.
Siby is a small town which belongs to the Manding Mountains, a highland area from southern Mali which stretches all the way to Guinea Conakry, and home to the Malinke people, one of the main ethnic groups in West Africa.
Therefore, as you may imagine, the Siby area is about nature and unspoiled rural villages.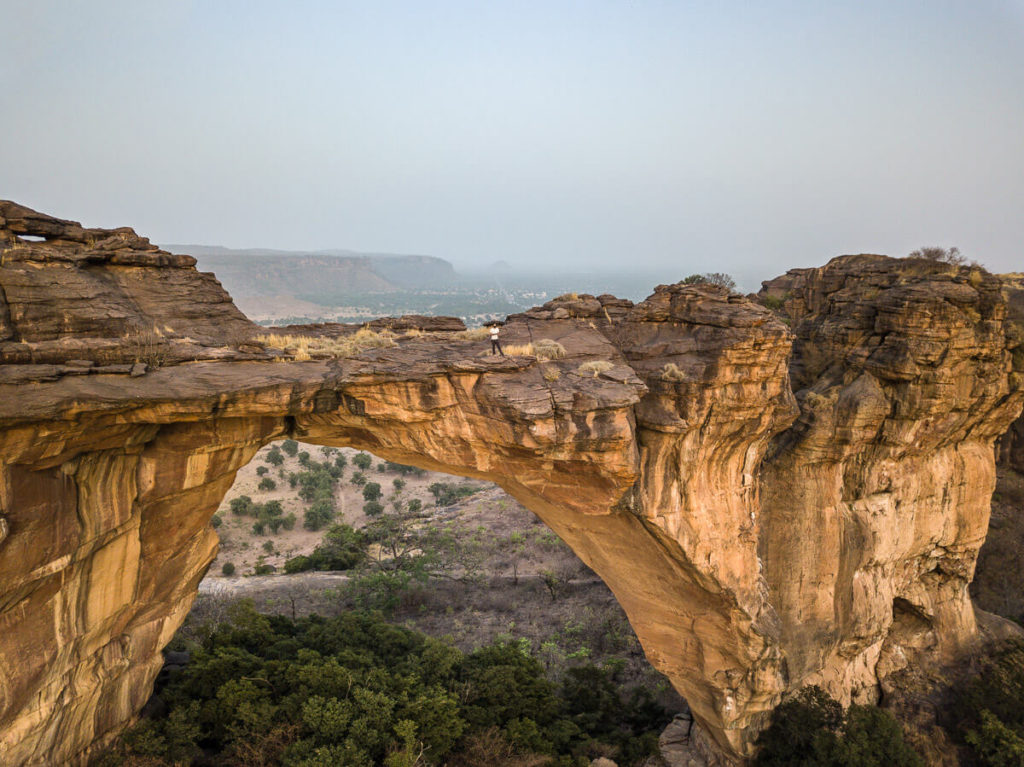 The town itself has its charm too, especially the market, which is permanently settled on the main road, with its highest peak on Saturday. This market was the place where I bought a piece of fabric which I later gave to a tailor to make me a pretty hand-made t-shirt. Check my Mali travel guide for more information.
The area around Siby is a pretty scenic area for trekking, with vertiginous cliffs and peculiar rock formations like the arch of Kamadjan.
Moreover, among those trails, there are many villages which barely receive any foreign visitors and which, at first, make you even feel particularly odd when walking around by yourself, but just buy something from any of their shops/food stalls to break the ice.
Go to Siby by motorbike
The Manding region is a pretty extensive area which is best visited by motorbike. You can rent one from @scootwestafrica who are based at the Sleeping Camel in Bamako. Getting out of Bamako by motorbike can prove challenging but once out of the capital, the remaining 40km will definitely be a pleasant ride. Super recommended ?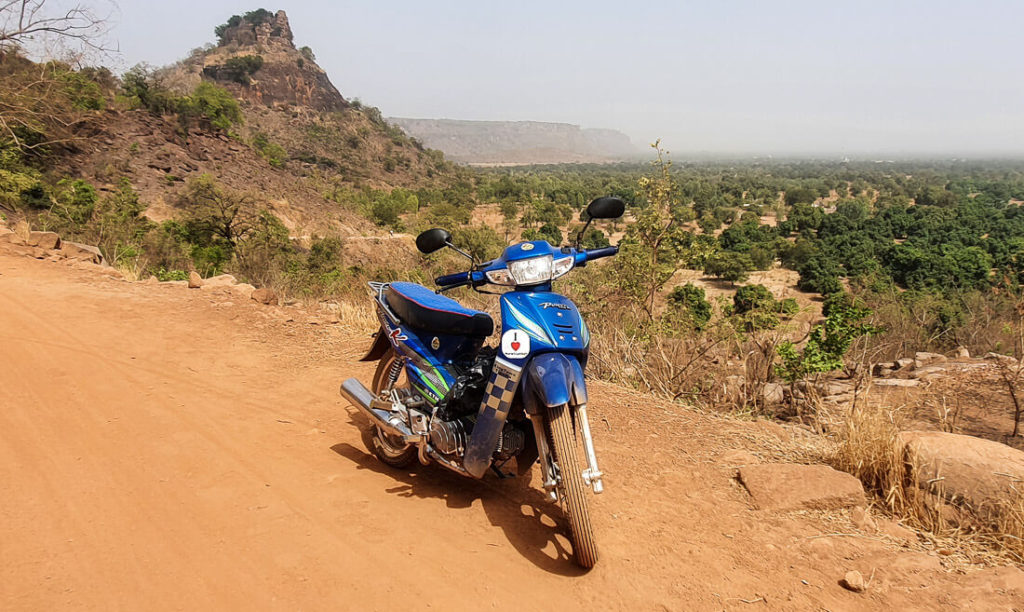 Things to do in Siby
The arch of Kamandjan – Kamandjan is a spectacular arch overlooking the plains behind Siby. Getting there is easy, – it's only 3-4km from Siby – not so much finding the way to the top, plus it requires some rock climbing.
Dièdé Waterfall – This isn't within walking distance but transportation is necessary and, depending on how much they charge you, I wouldn't say it's worth it, especially if you come during dry season, when the water is at its lowest level. Even I regretted going there on my motorbike, since I had to do a huge detour and the road is in really bad condition.
Village-hopping – As I said before, visiting those villages can be a highlight of any Mali itinerary. I recommend the following: Kaka Sirada, Dogoro, Sognebougou and any village in between.
Where to stay in Siby
I stayed at Hotel Kamadjan but there were a few more. It's a traditional hotel with Malian bungalows. More basic than the other places I stayed at. 8,000CFA for the cheapest bungalow.
How to get to Siby from Bamako
I went by motorbike but local buses leave frequently, all day long.
More information for backpacking in Mali
Remember to check my generic guide to Mali for all the practical information
And here you can learn everything about Mali's safety
For travel insurance, use SafetyWing
Do you wish to continue your trip to Mauritania? Check:
You may also want to check all my guides to the Horn of Africa