Popular Items From This List:
A top-rated collapsible camp chair that comes complete with a four-can cooler pouch on one side and mesh storage pockets on the other.

A set of sexy anti-chafe lace bands — they'll let you walk all over without having to worry about your thighs rubbing together one bit.

A pair of quad roller skates, because why walk when you can roll?
HuffPost receives a share from retailers on this page. Every item is independently selected by the HuffPost Shopping team. Prices and availability are subject to change.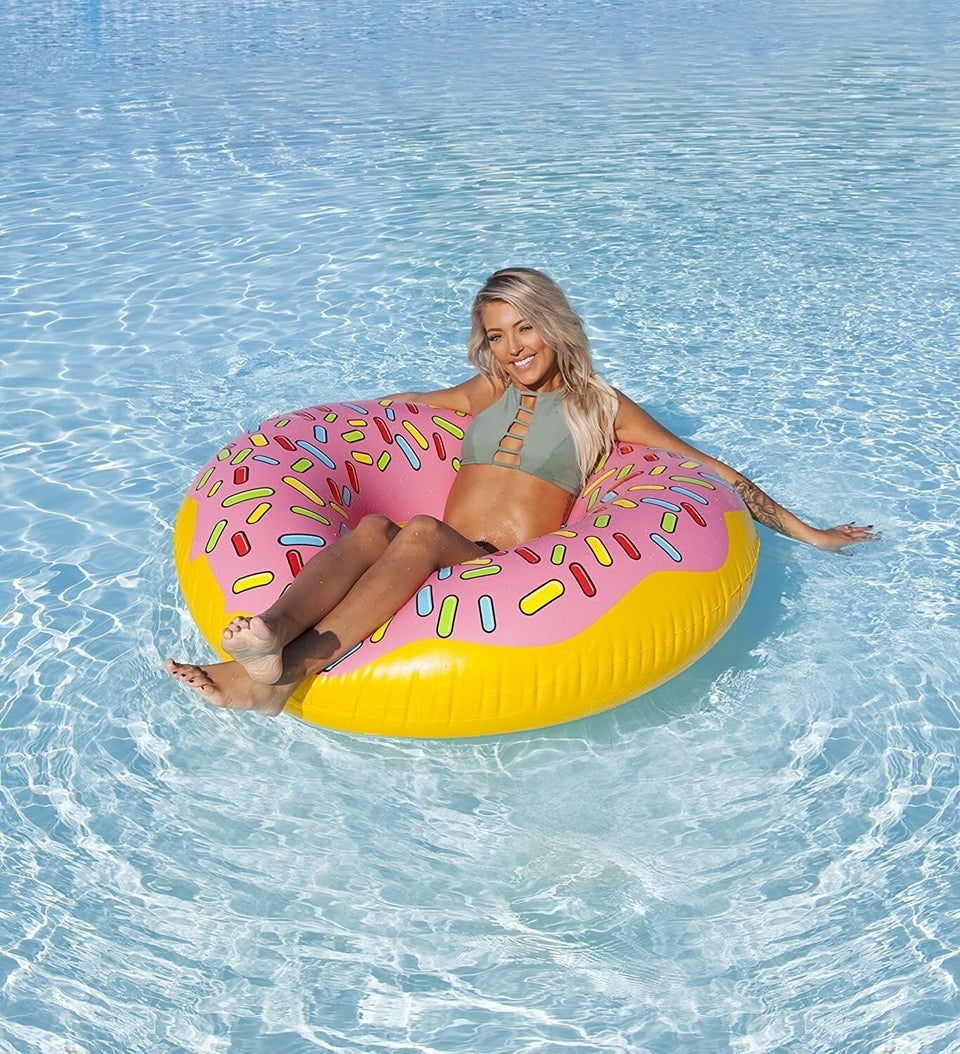 A strawberry donut pool float for deliciously Instaworthy photo shoot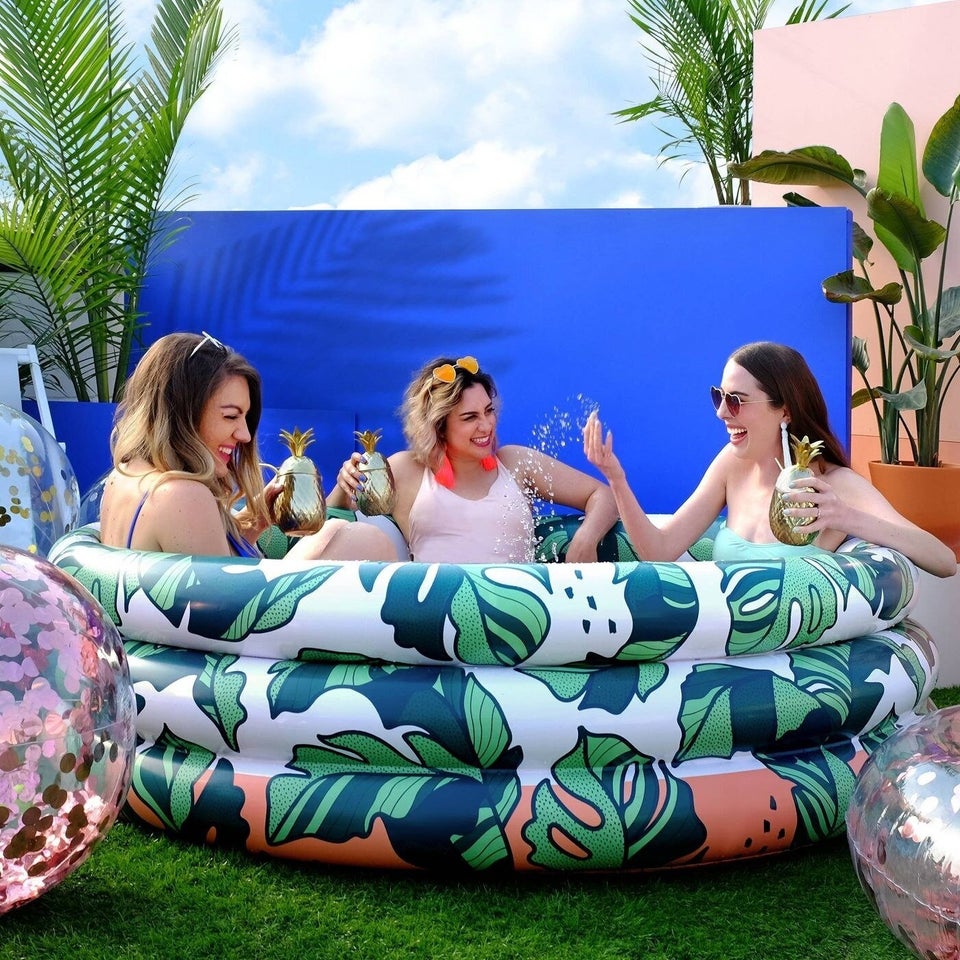 Or a too-cute monstera leaf-print inflatable sunning pool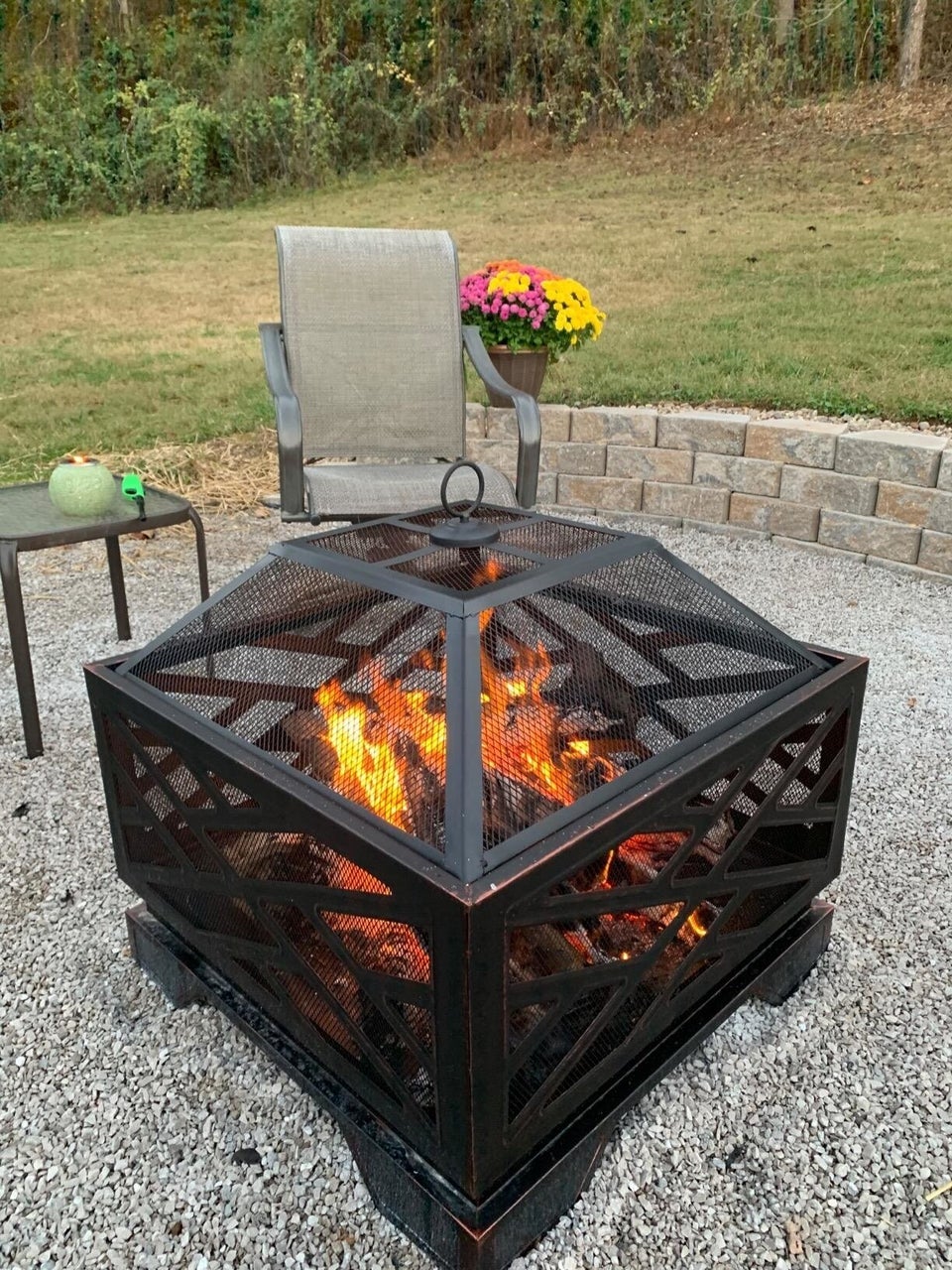 An extra deep 26-inch fire pit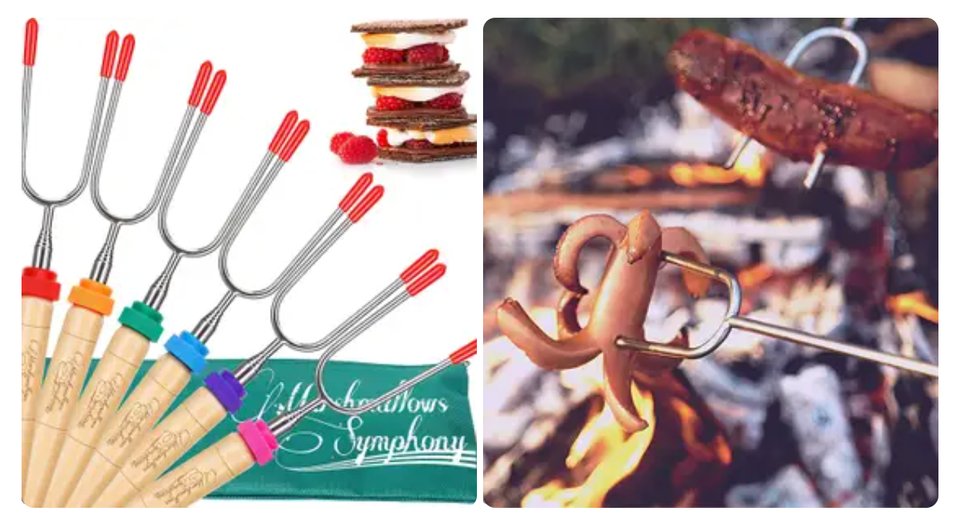 Amazon
And a set of six marshmallow (or hot dog!) roasting sticks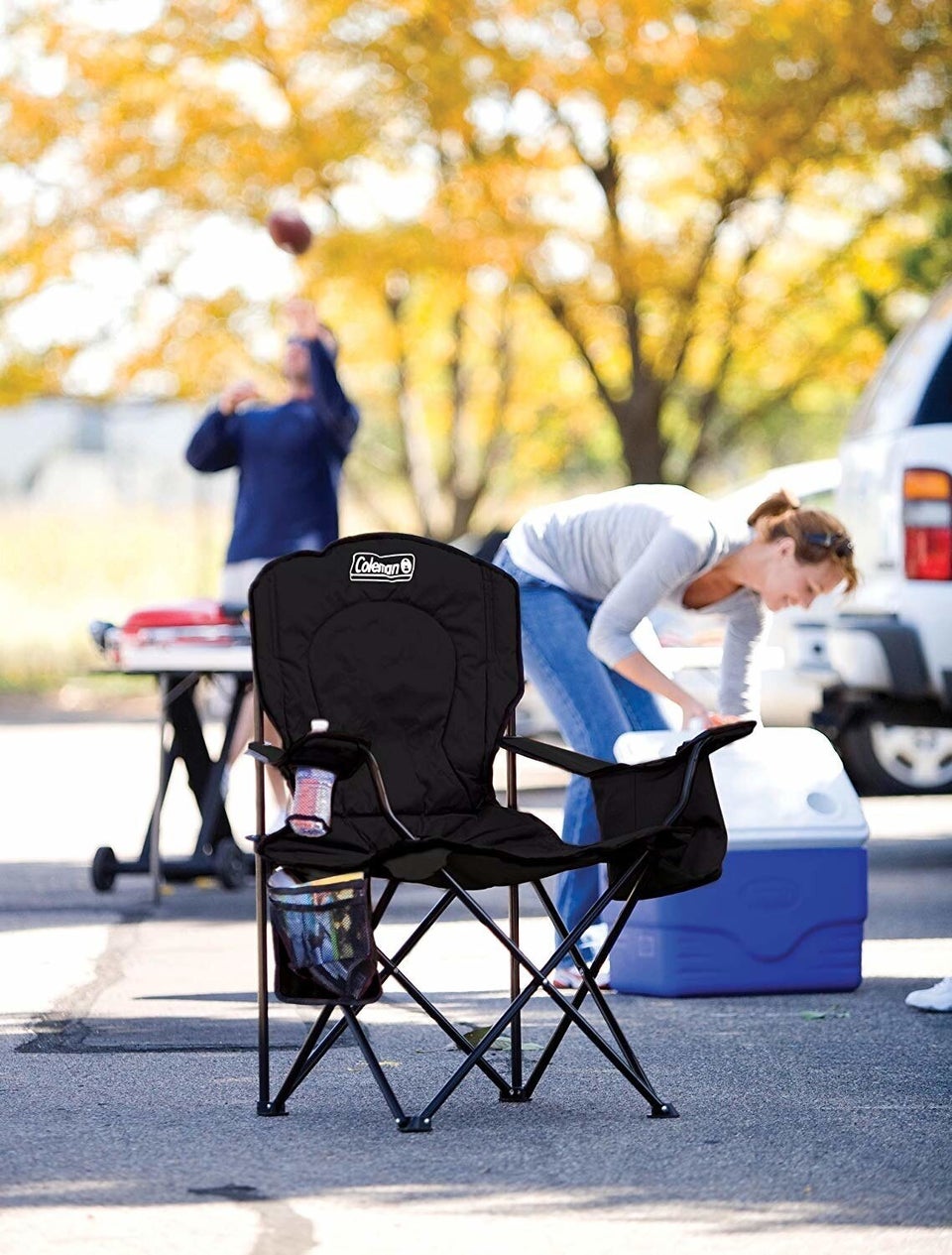 Amazon
A top-rated collapsible camp chair that comes complete with a four-can cooler pouch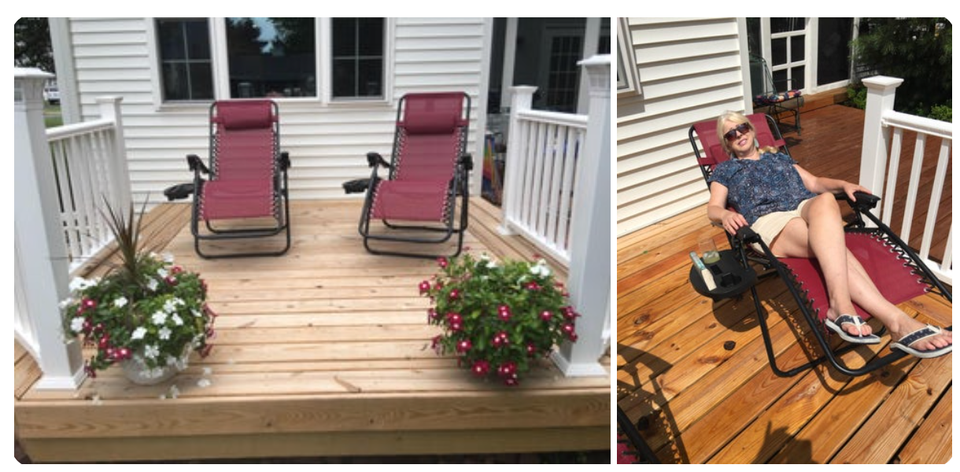 Or a set of two zero-gravity chairs perfect for your back patio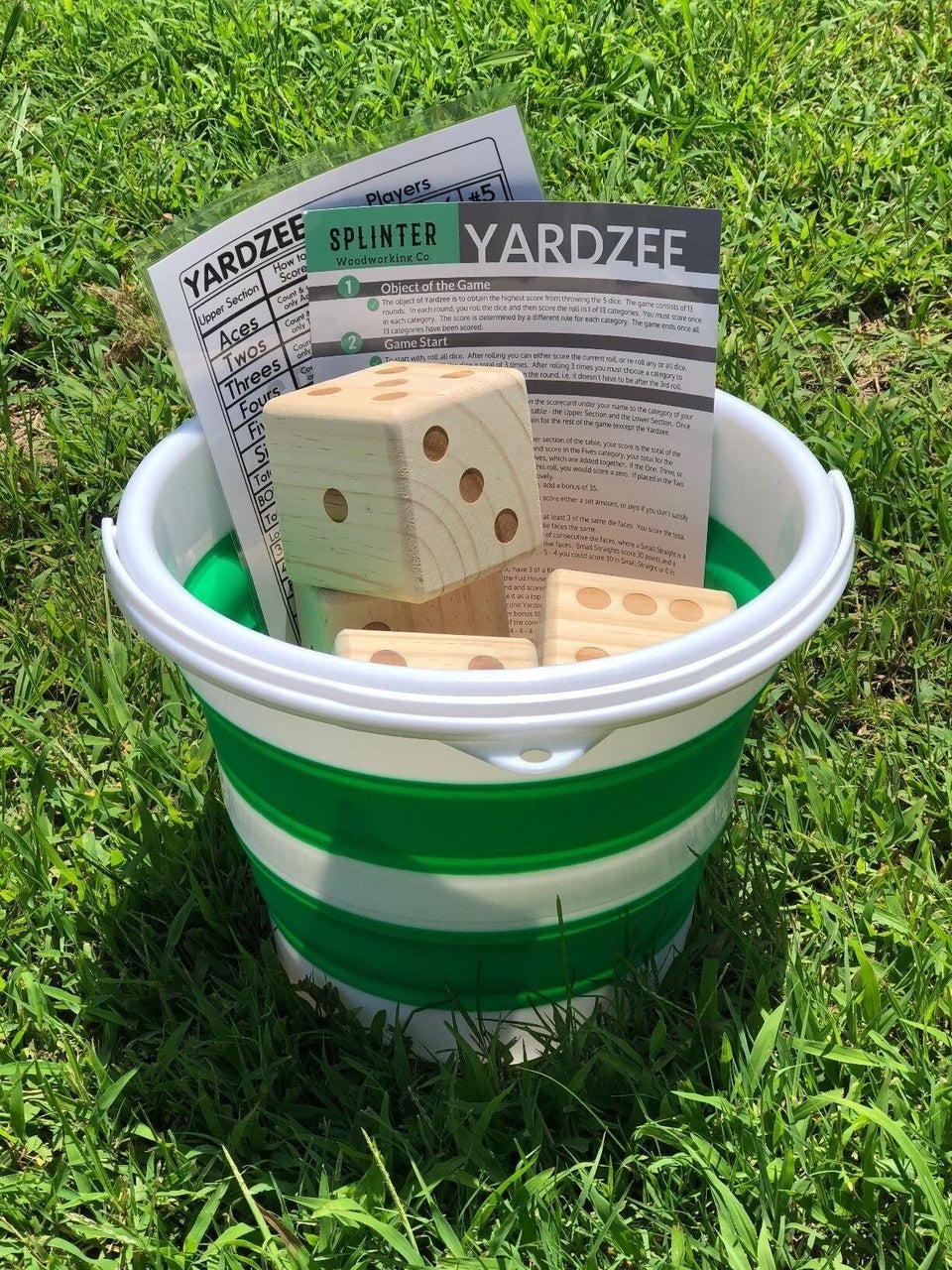 An oversized Yardzee and Farkle set that'll get everyone off their phone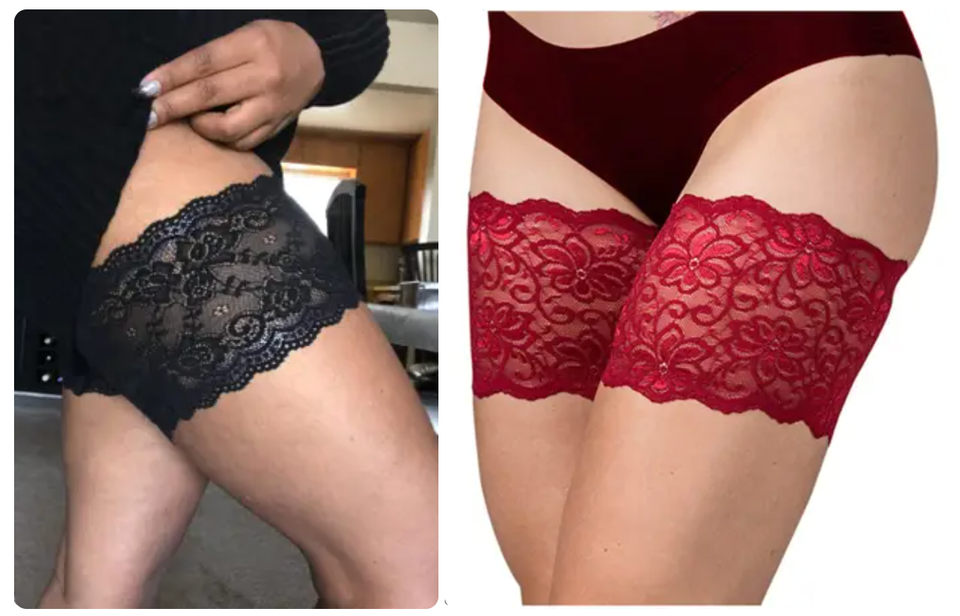 A set of sexy anti-chafe lace bands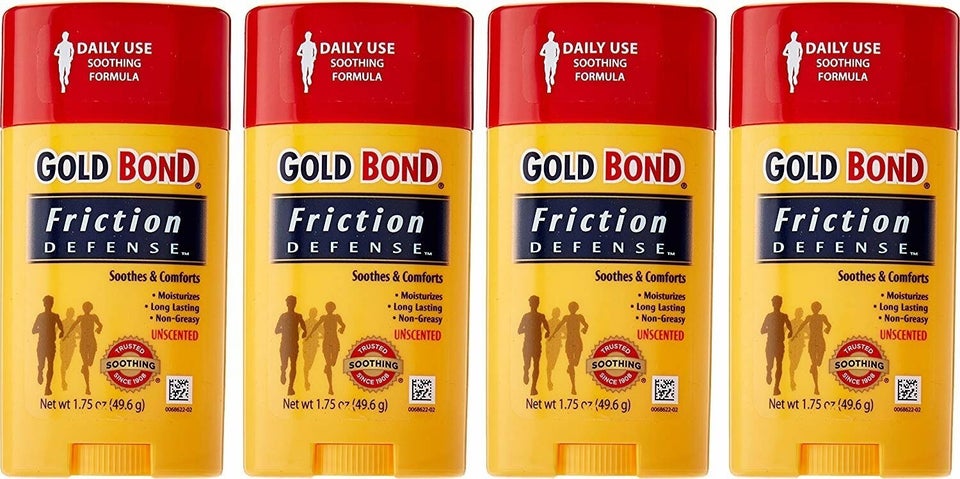 Amazon
Or an anti-friction stick you can apply anywhere you chafe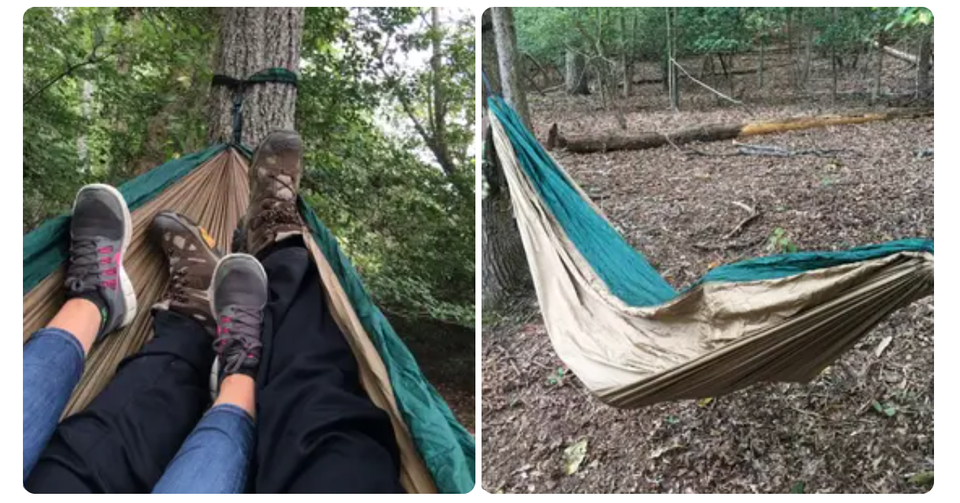 A double hammock made of lightweight nylon ideal for peaceful afternoons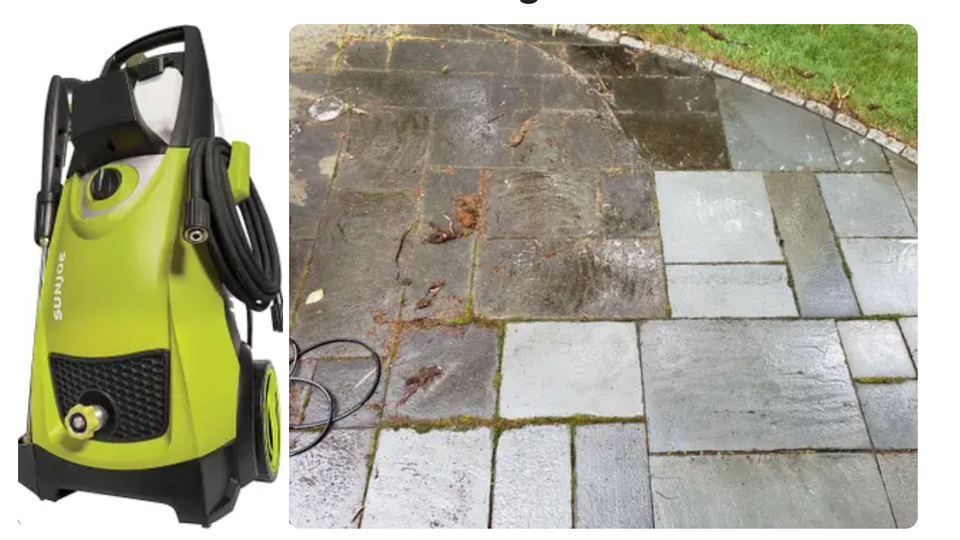 Amazon
An electric power washer because all your outdoor surfaces and furniture just get dirty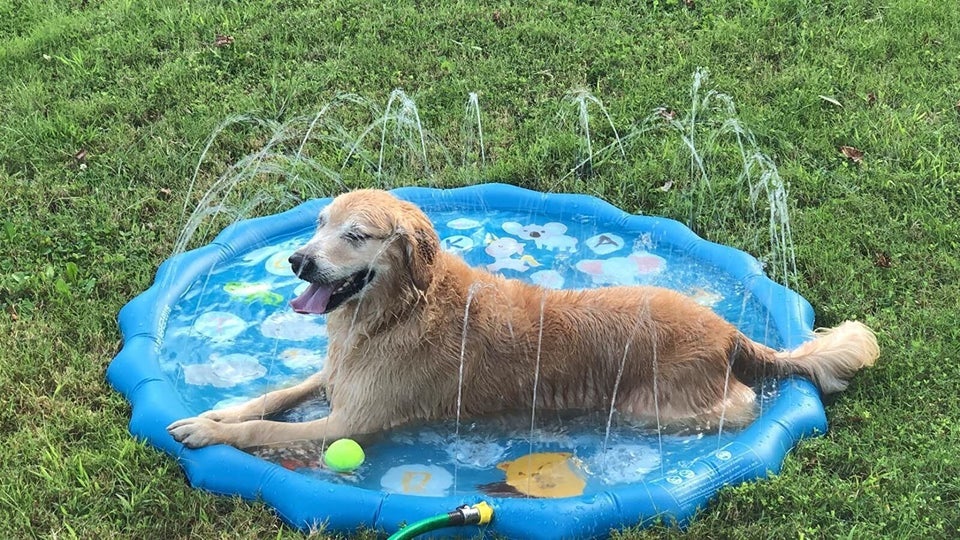 A splash pad you can just hook up the hose on a hot day for both kiddos and dogs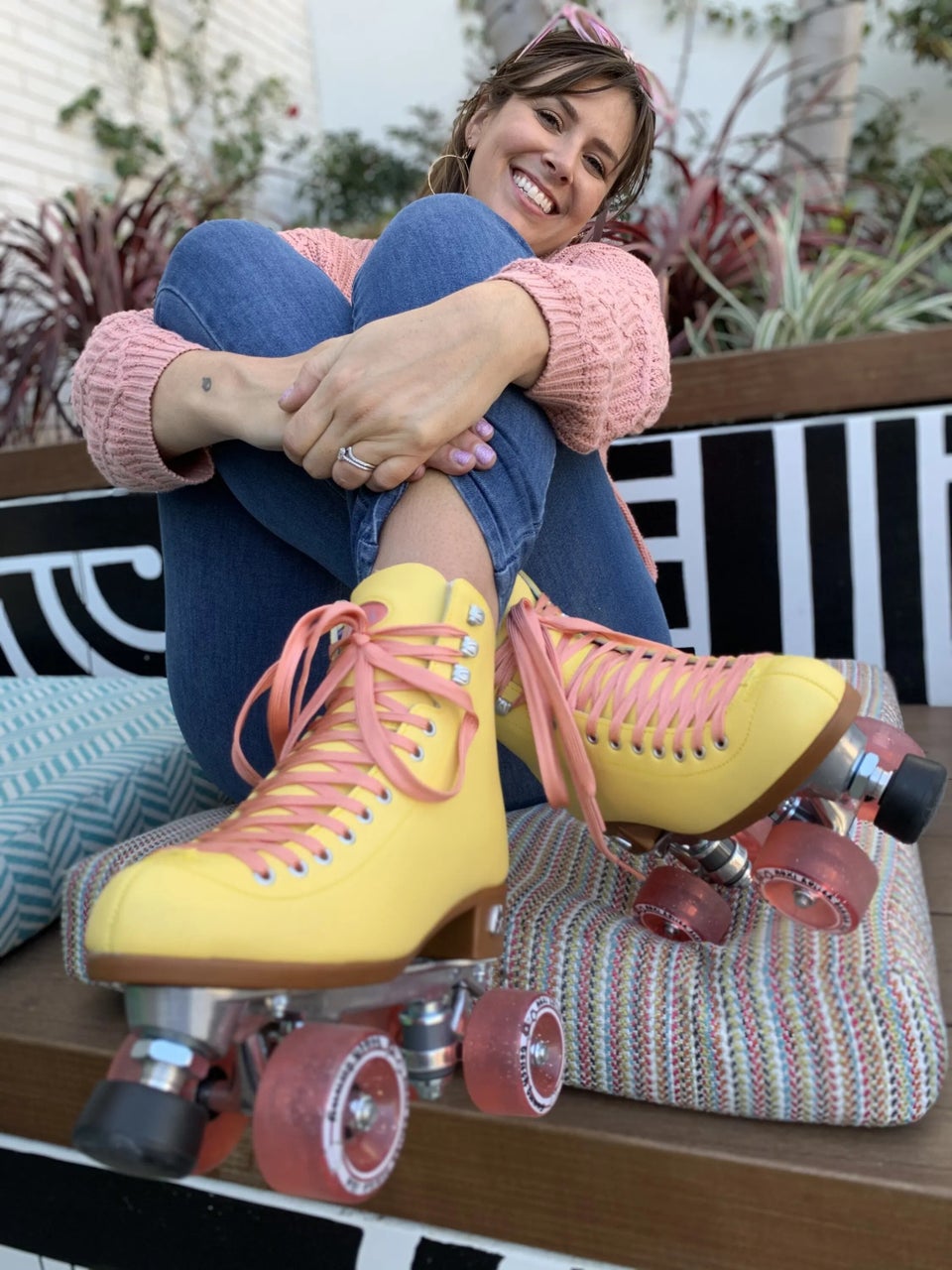 A pair of quad roller skates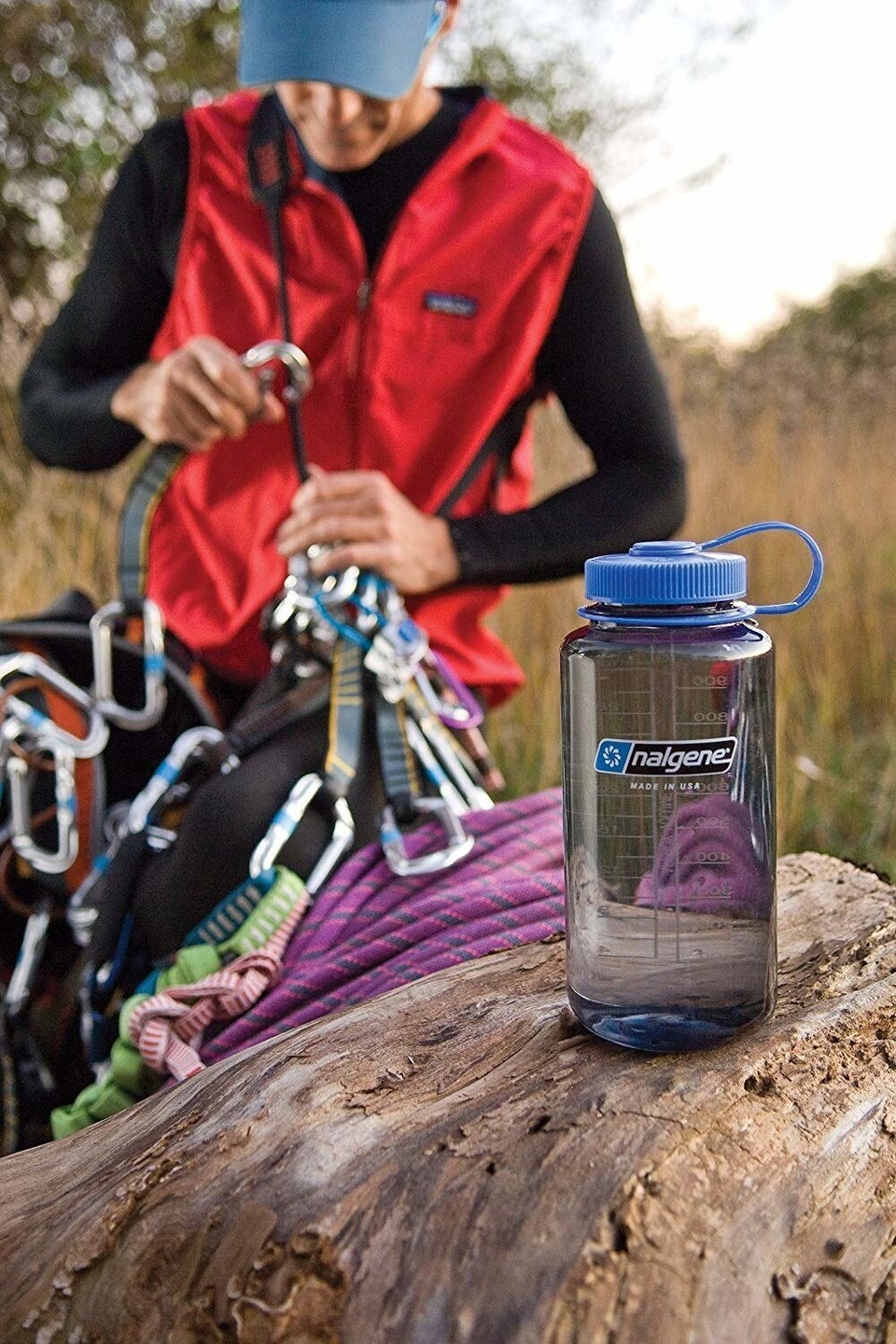 Amazon
The classic, incredibly durable BPA-free quart-size Nalgene water bottle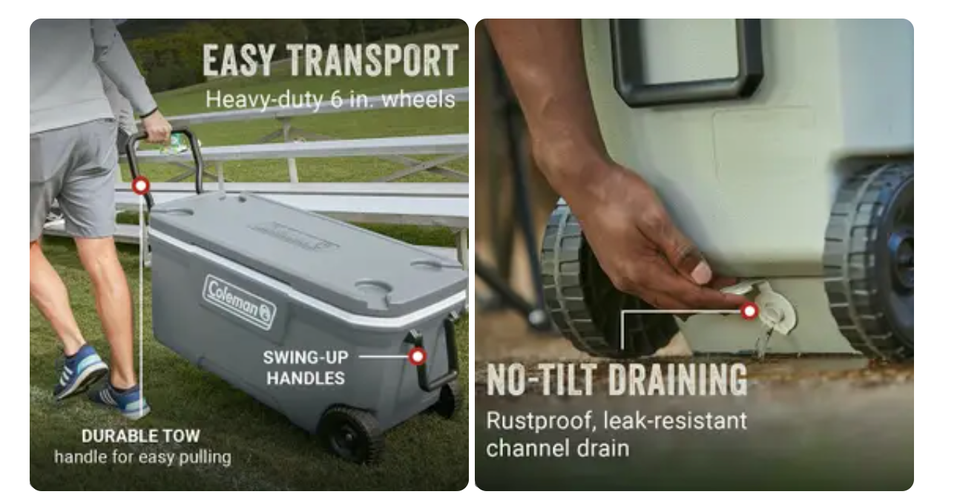 A huge 100-quart cooler if you want to keep a bunch of drink options around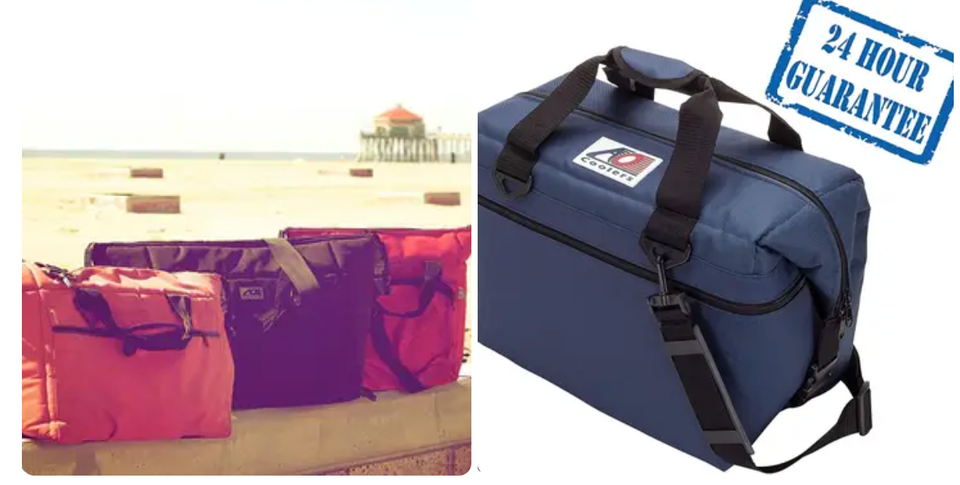 Or a smaller soft cooler that'll keep everything nice and chilled for a picnic in the grass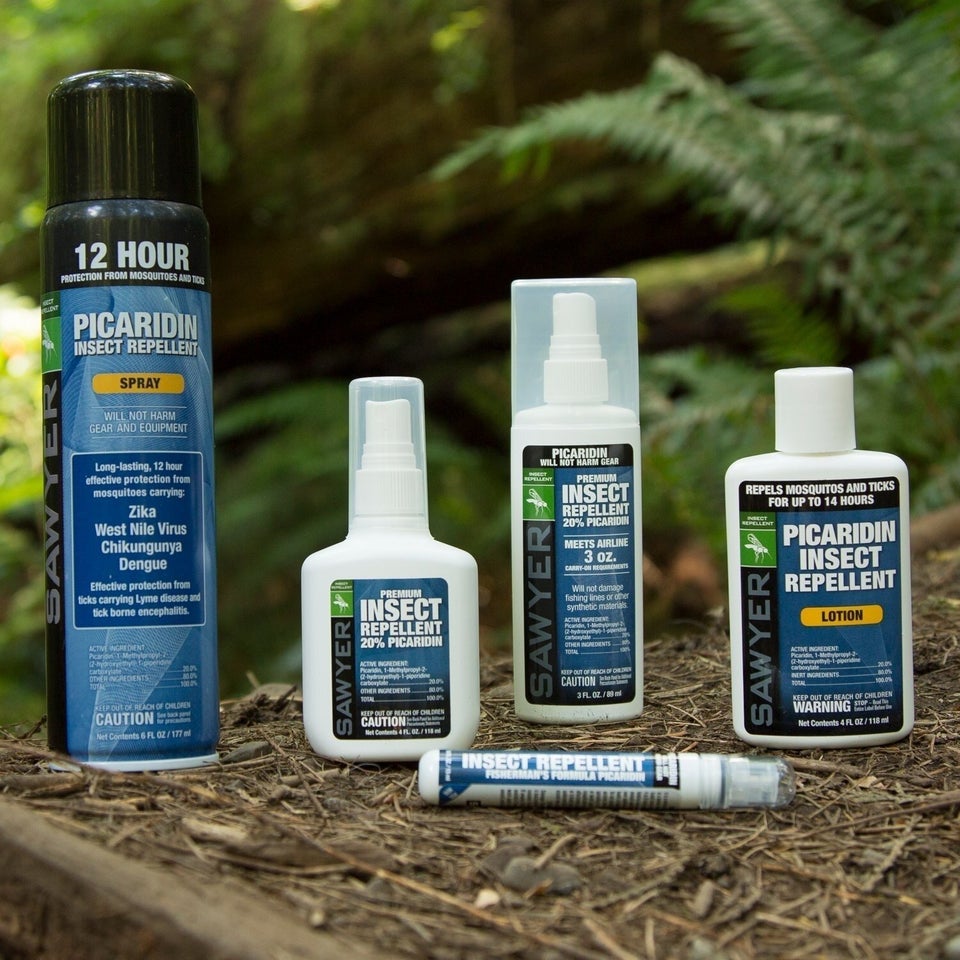 Insect repellent made with picaridin instead of DEET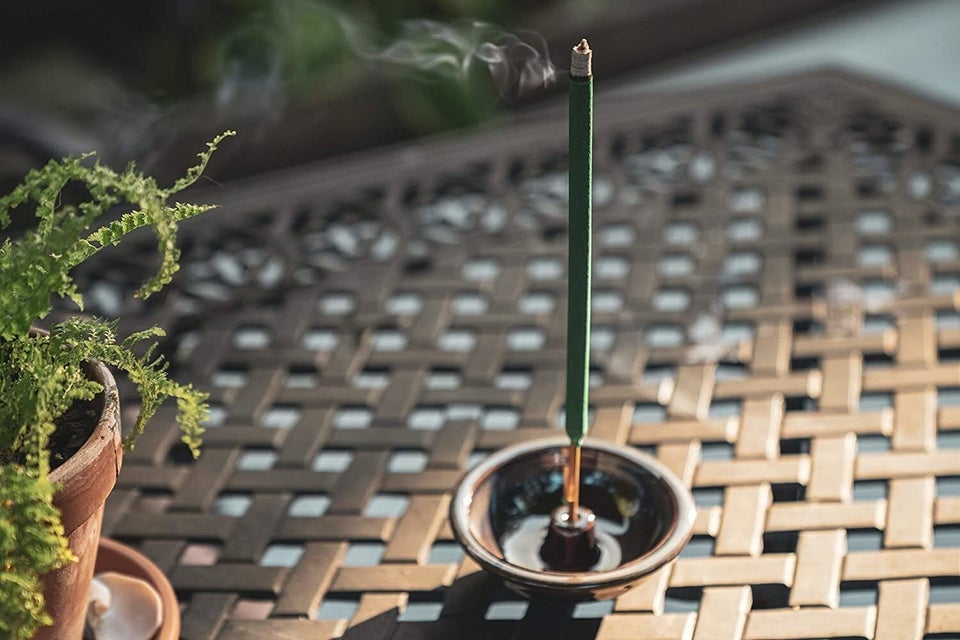 And a box of 24 mosquito-repellent incense sticks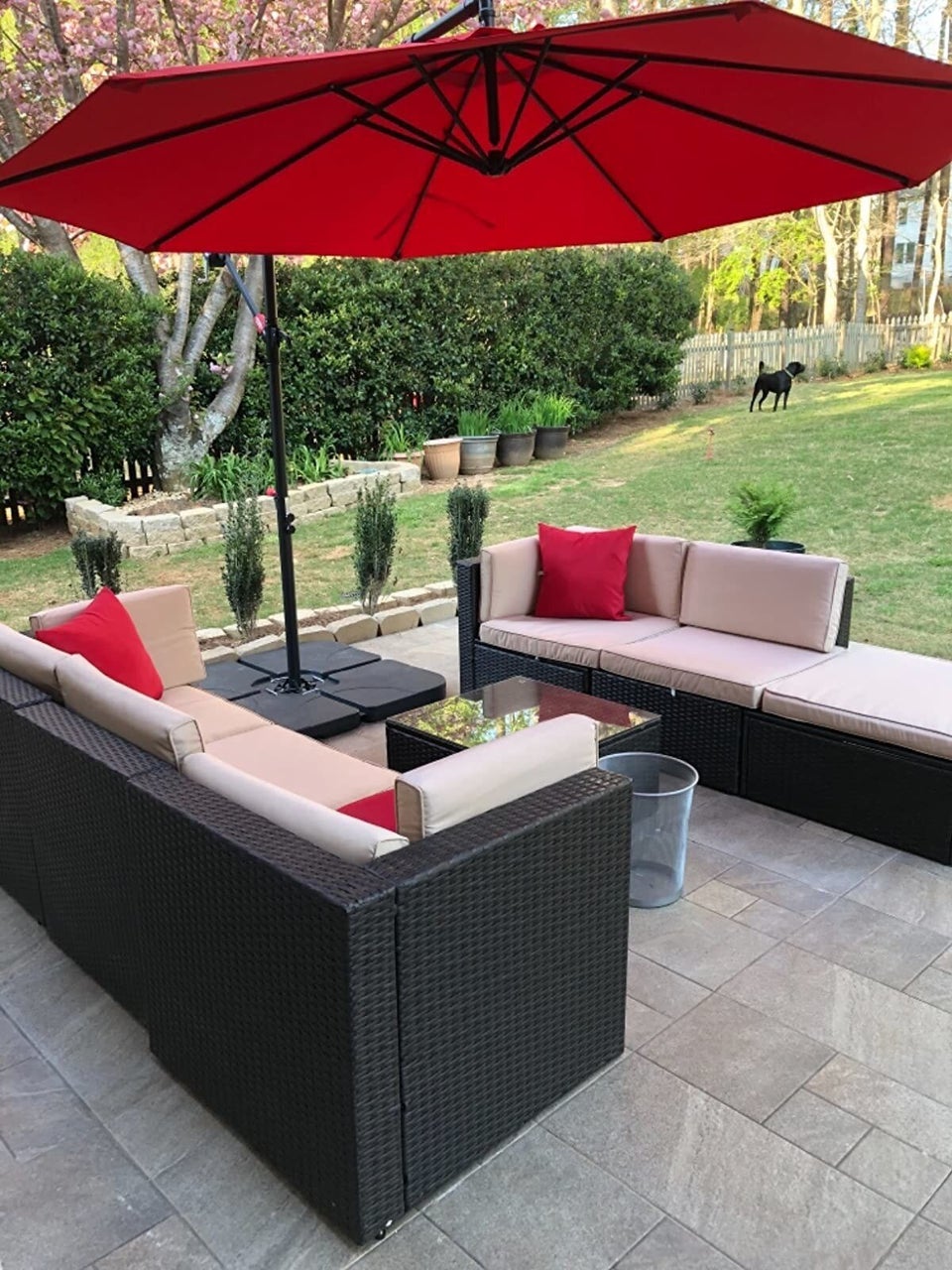 A cantilever patio umbrella to cast all the shade you need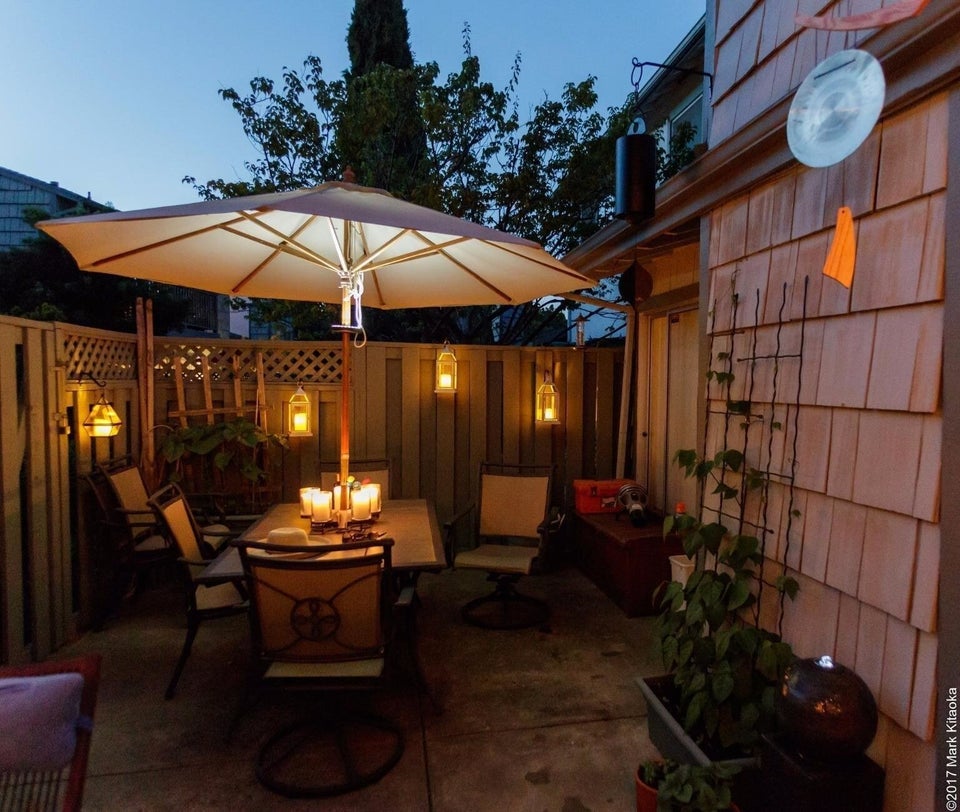 And a battery-powered umbrella light that'll help keep the chatter, games, and fun flowing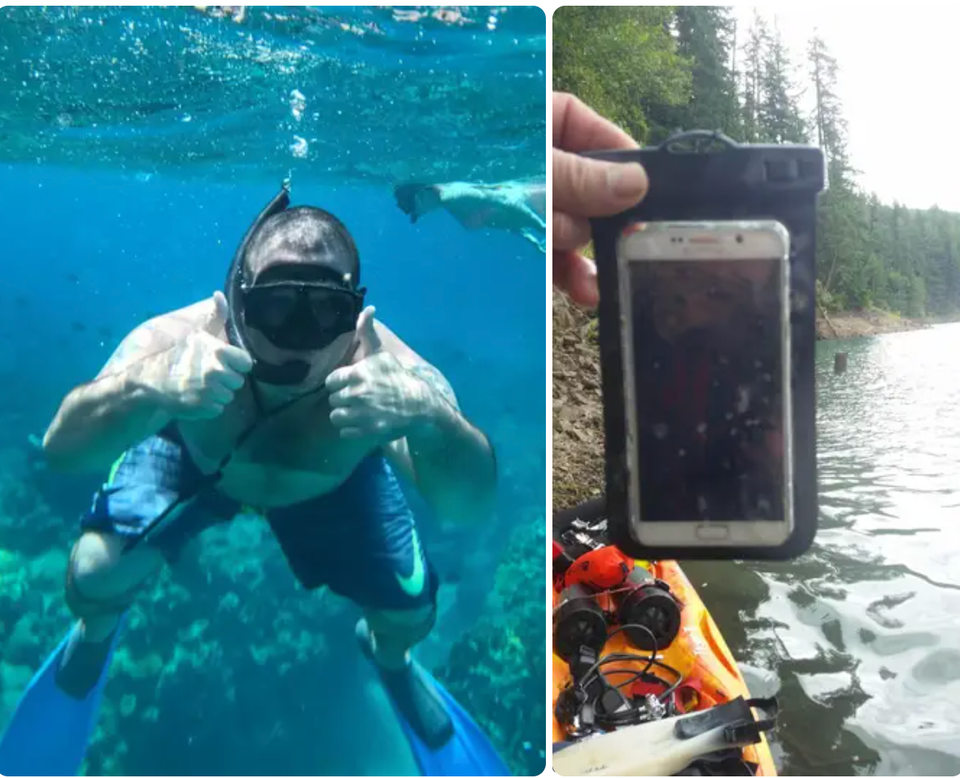 A waterproof pouch so you can take your phone swimming, fishing, beaching, tubing and rafting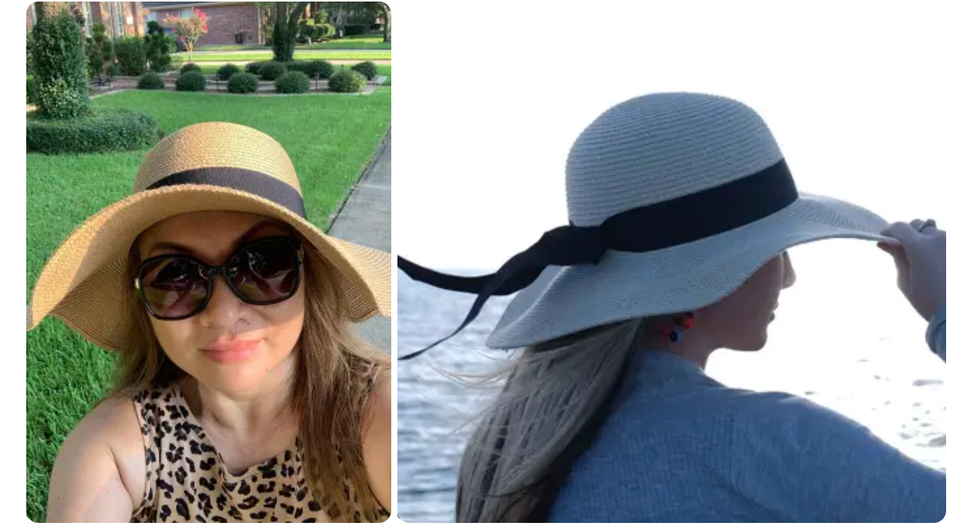 A UPF 50 wide-brim straw hat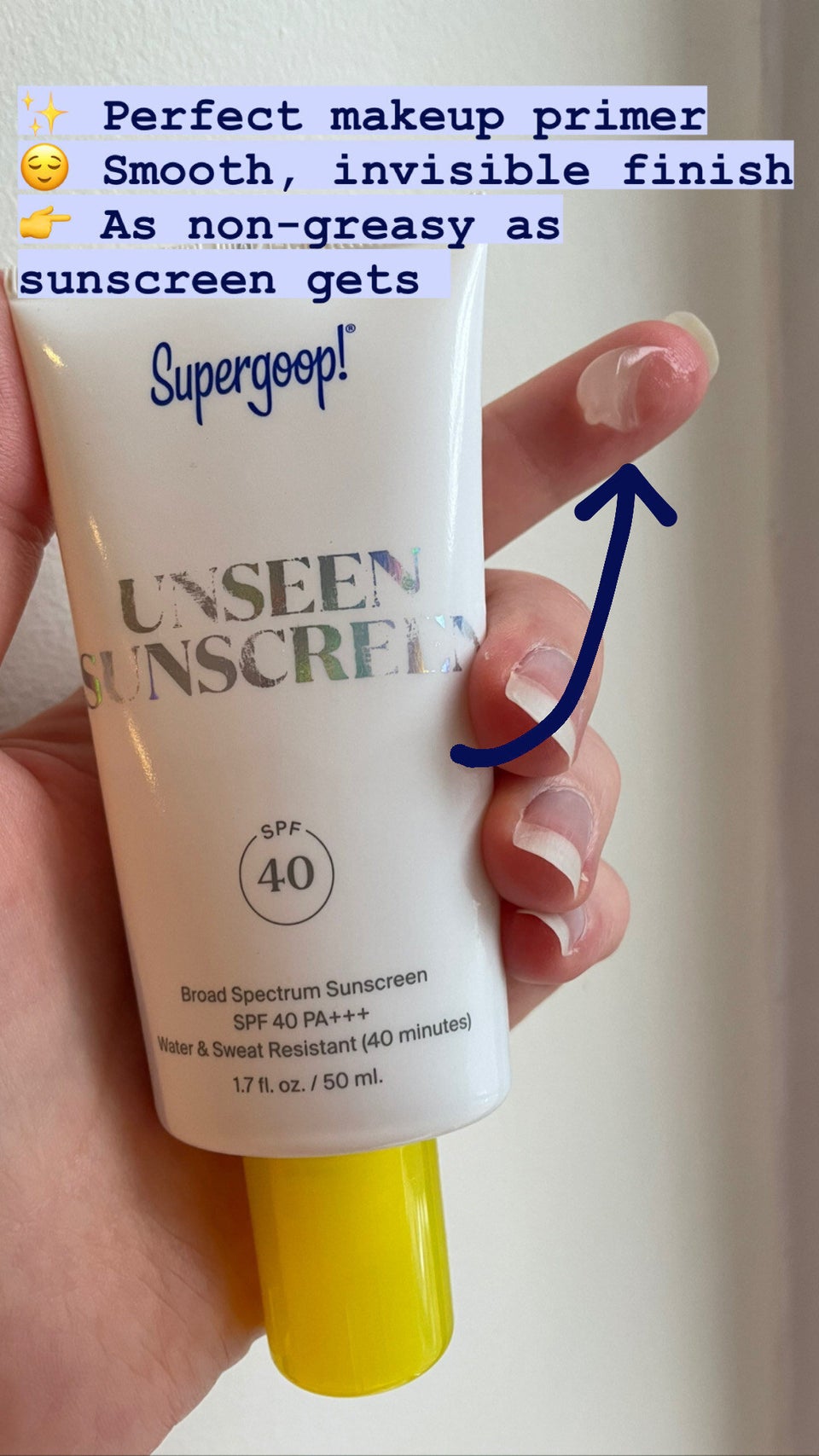 Natalie Brown / BuzzFeed
A bottle of the cult-favorite Supergoop Unseen Sunscreen
I've been using this sunscreen at least once daily since my mom gifted it to me two Christmases ago, and have every intention to keep using it for years. A dime-size amount covers my entire face, because it's translucent it leaves absolutely no white cast, and 10 minutes after putting it on, my face just feels like I applied a little bit of a nice moisturizer or makeup primer, not anything that's grease-central, like sunscreen usually is. After several years of stubbornly trying (and failing) to find a decent, oily-skin-friendly drugstore option, I've caved to this pricier kind because literally none of the six or seven other options I tried even compared to this. Every time I've worn makeup since I got it, I've been impressed by the way my matte foundation glides over it, looks with it and lasts with it. You can see the texture and color in the photo above; it really does go on completely clear. And it's water- and sweat-resistant for 40 minutes!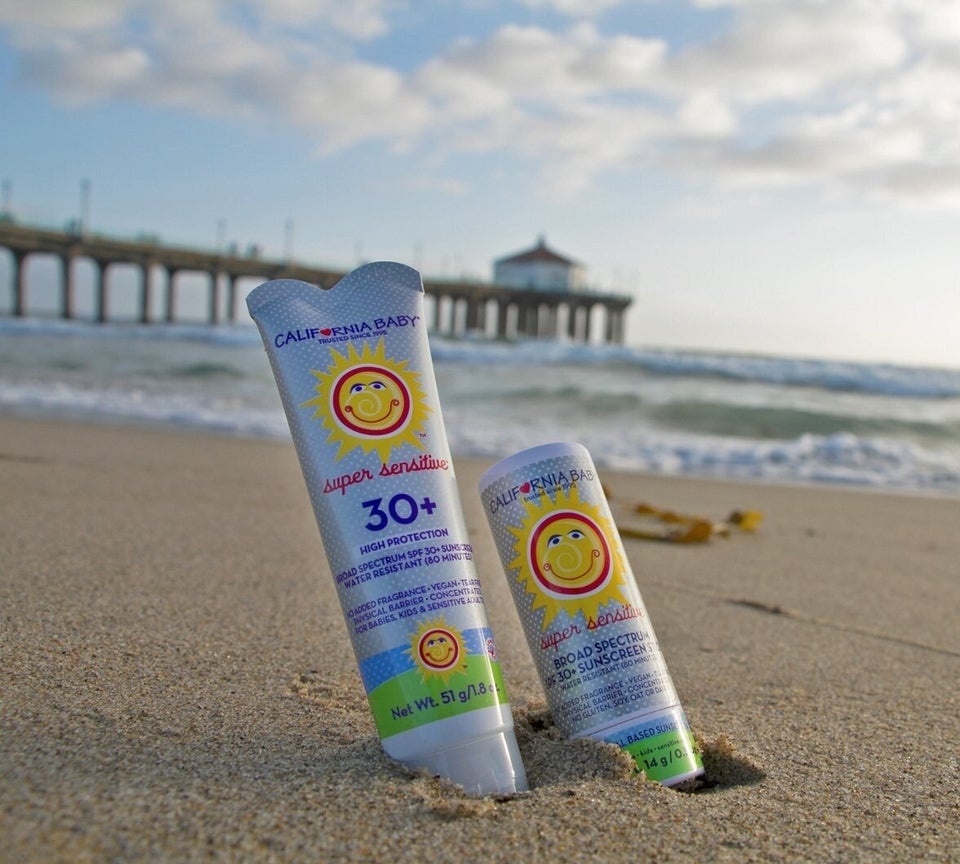 A fragrance-free broad-spectrum mineral sunscreen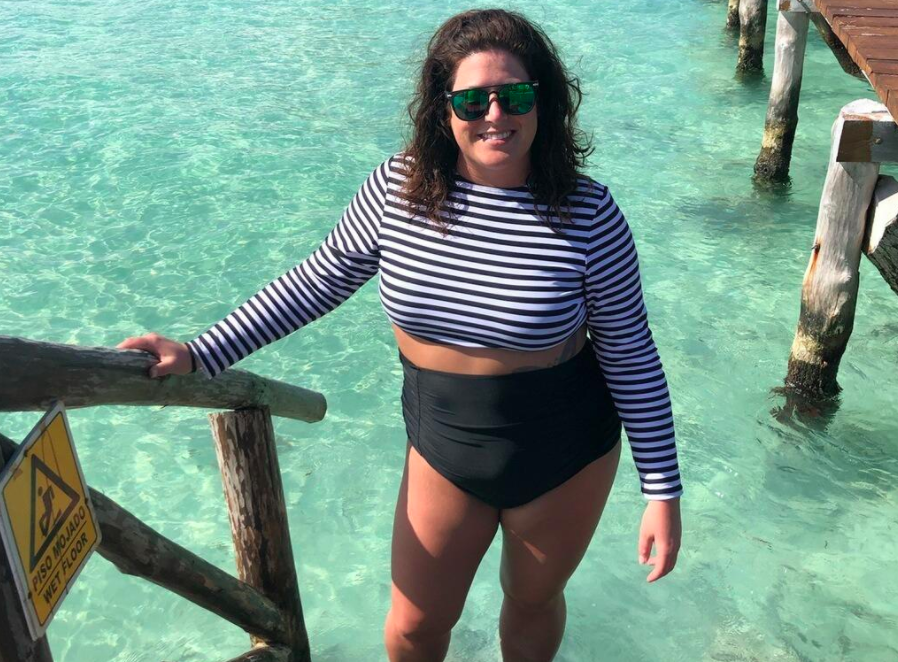 A long-sleeved rash guard top swimsuit with a high-waisted bottom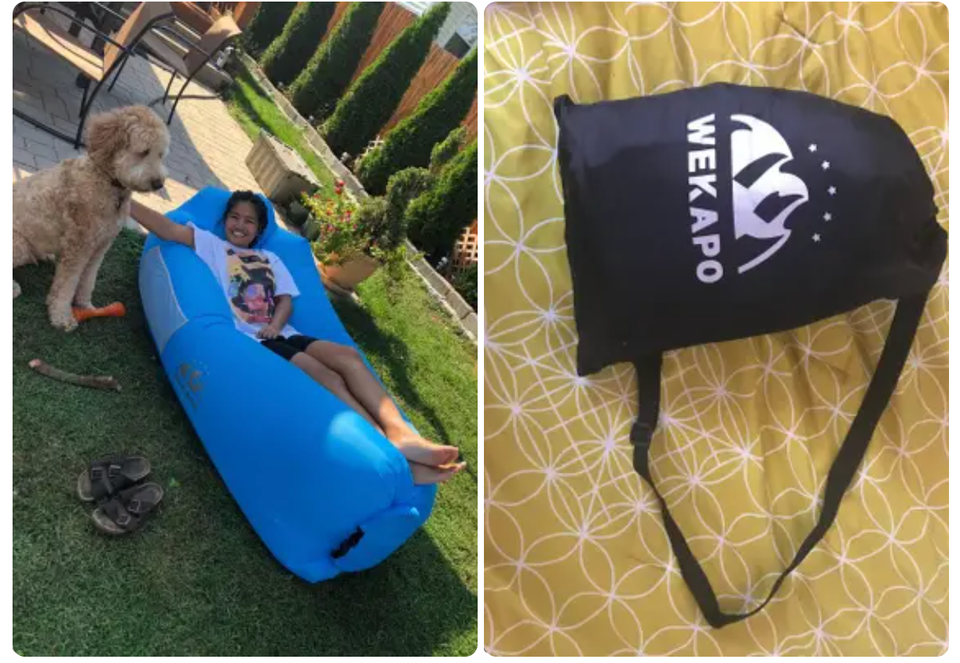 A lightweight wind-inflated lounger just like the ones you've seen on TikTok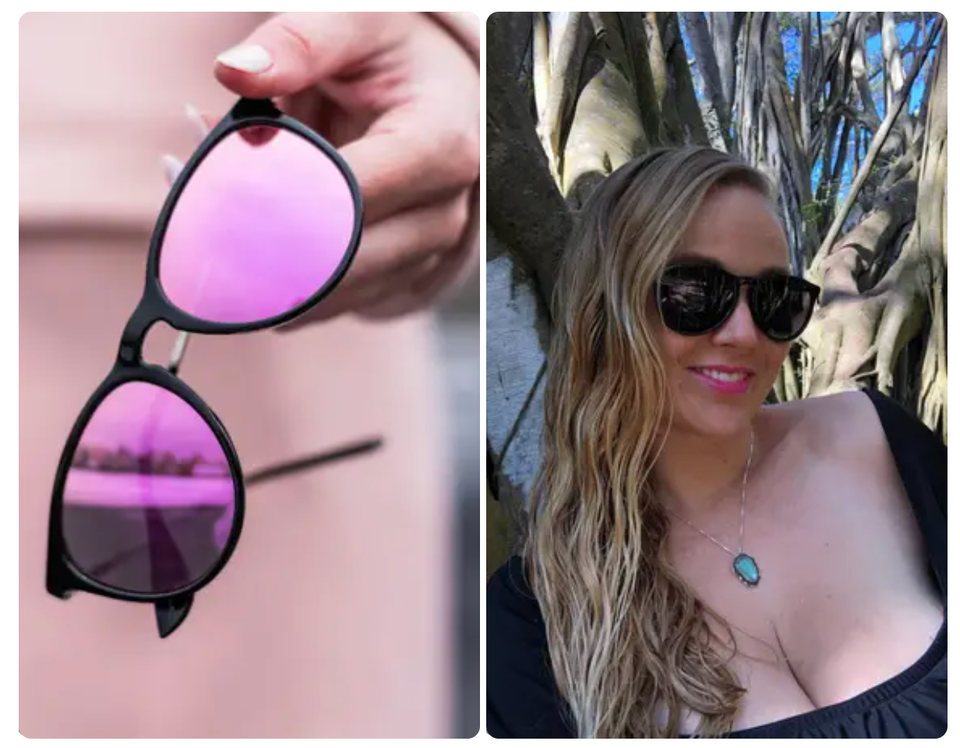 A pair of polarized sunglasses to seriously reduce glare and protect your eyes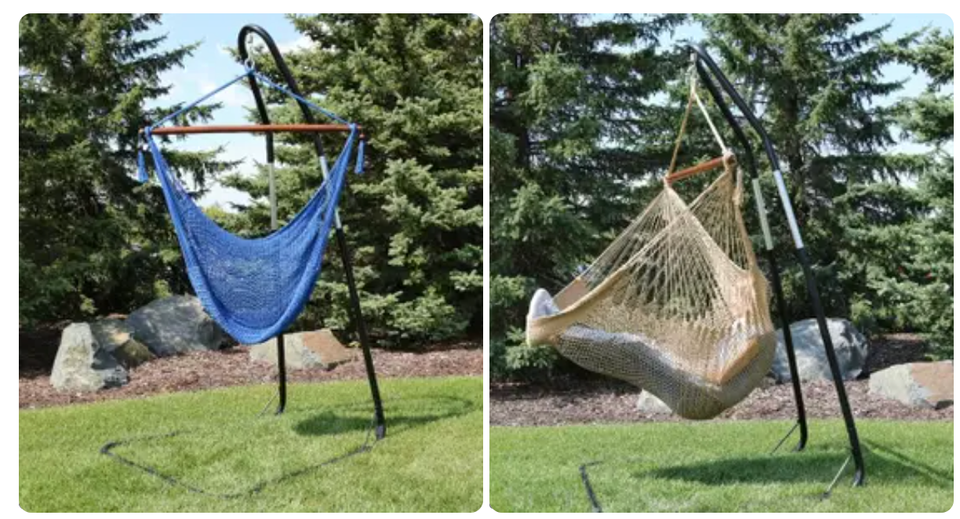 A hammock chair that doesn't take up much space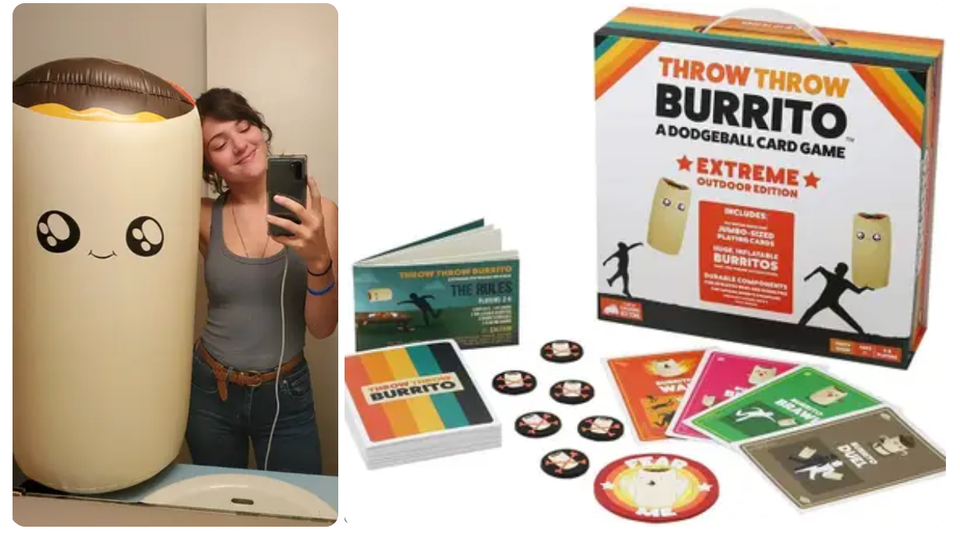 The "extreme outdoors edition" of a game called "Throw Throw Burrito"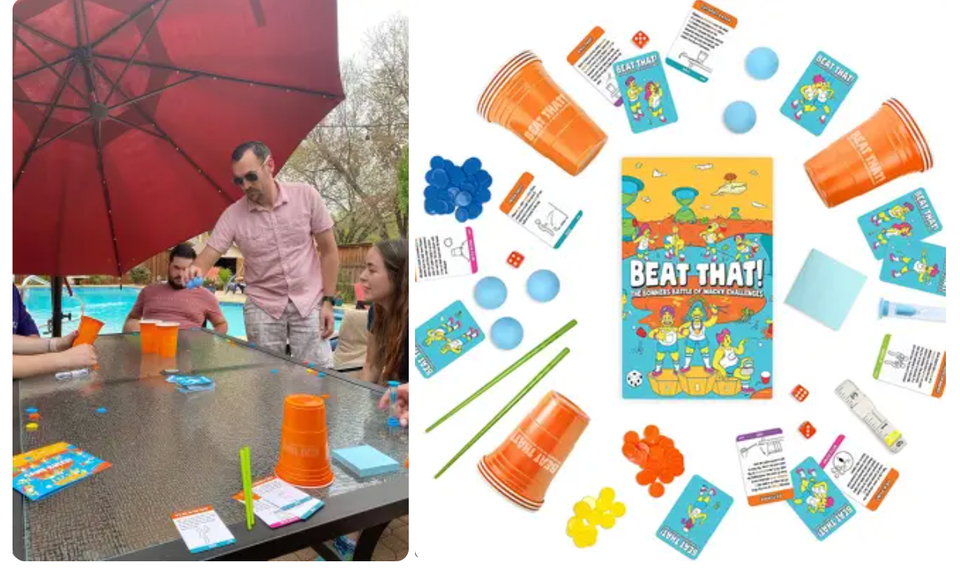 Or Beat That, a game with 160 ridiculously silly challenges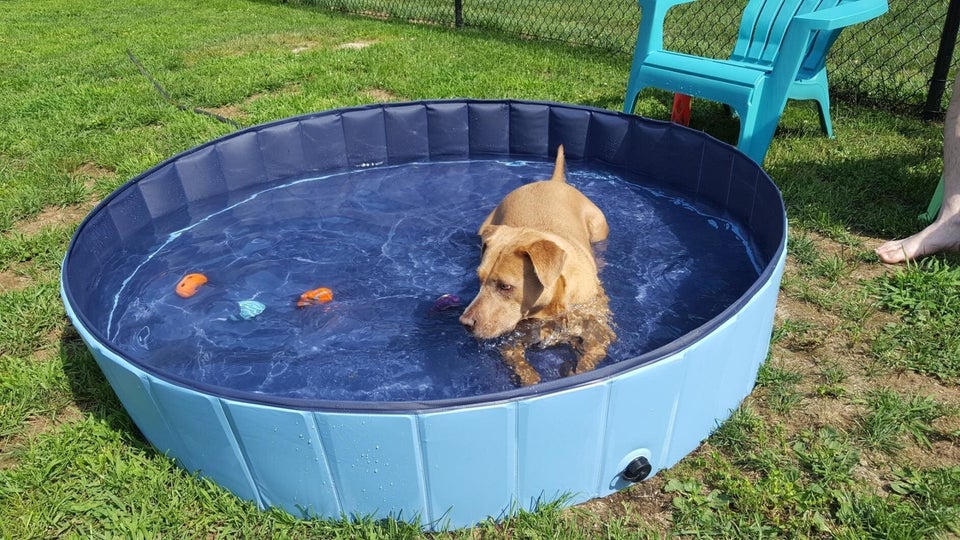 A extra durable pool for your pups and/or rambunctious kiddos!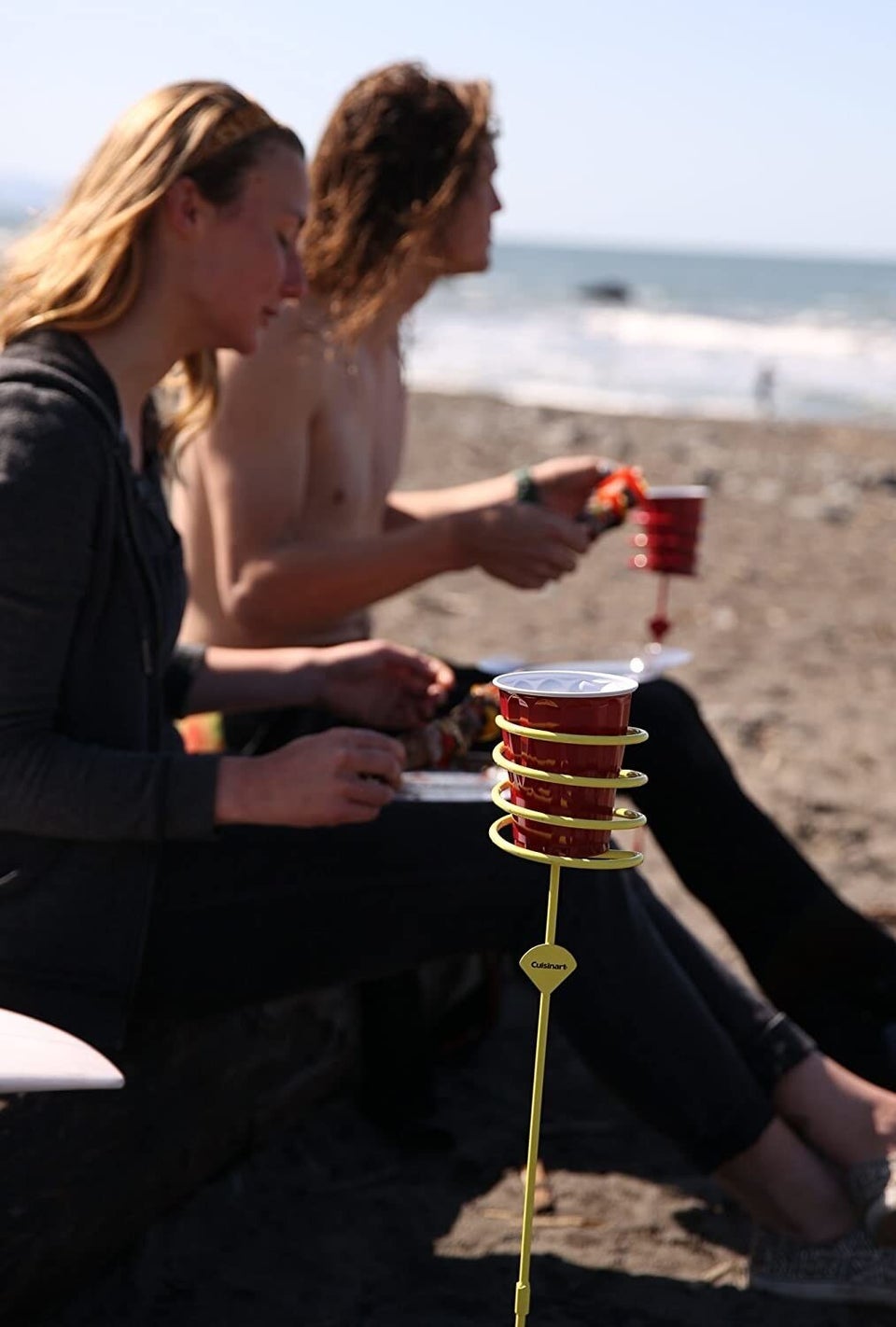 Amazon
A set of four outdoor drink stakes so whether you end up sitting in a camp chair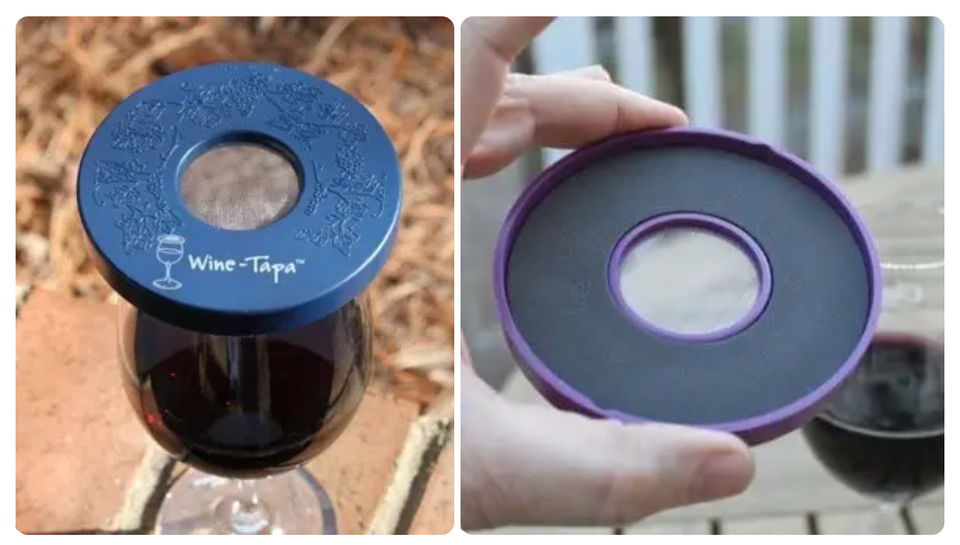 A four-pack of vented wine covers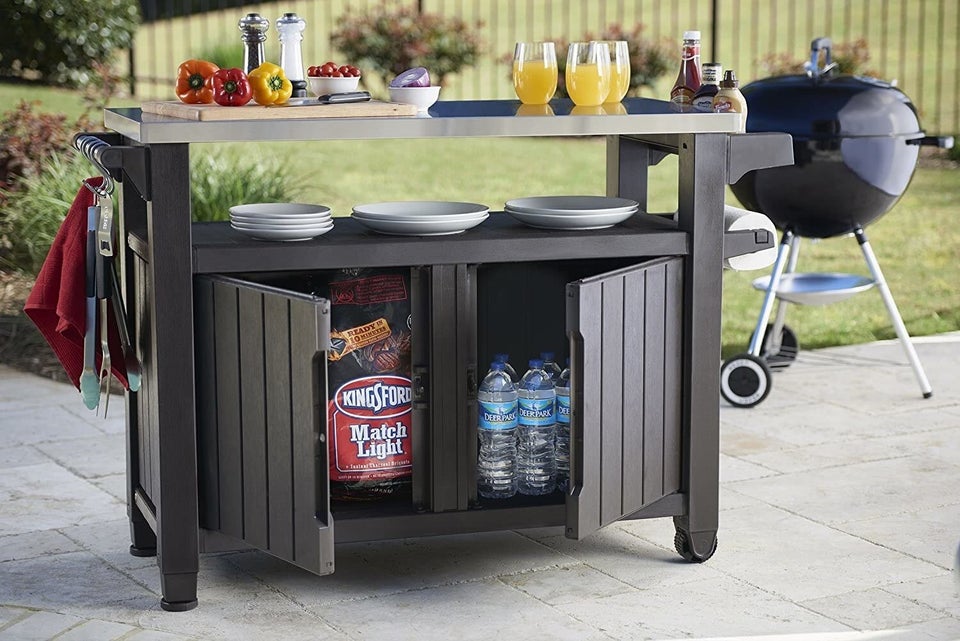 An outdoor kitchen prep station